Department of Composition
The Department of Composition comprises a distinguished faculty of internationally-known composers who empower, guide, and encourage students to explore and develop their own stylistic voice and give them the tools to realize their creative goals. The department features a vibrant diversity of styles and music/cultural practices among students and faculty, ranging from avant-garde experimentalism to popular music styles, composing for film, drama, dance, and more. Composition students at the University of Michigan work at the highest technical and artistic levels, and are encouraged to challenge the status quo by creating works that explore a wide range of media and styles.
During the pandemic quarantines of 2020, with limited options for public performance, composers were compelled to adopt a more interdisciplinary and collaborative focus, blending audio/video/Internet into a unified expression, and this multi-stream focus has become an artistic genre in itself. There is also growing interest in improvisation, electro-acoustic instrumentation, musics from other cultures. Ample performance opportunities, a lively performer-composer collaborative environment, outstanding facilities, and an innovative career-training program contribute to the University of Michigan's reputation as one of the country's premier centers for the training of composers.
Faculty
Faculty have broad experience as commissioned composers and performers, in acoustic and electronic realms, across a large variety of stylistic genres in concert music, ritual music, theatrical venues and other interdisciplinary junctures. Students are encouraged to study with different composition faculty during their time at Michigan, so that they don't get stuck in one pedagogical point-of-view. Each student gets their own individualized educational approach from the faculty in order to build on their strengths and help them explore their own inclinations in the field while developing the tools needed to achieve their own goals.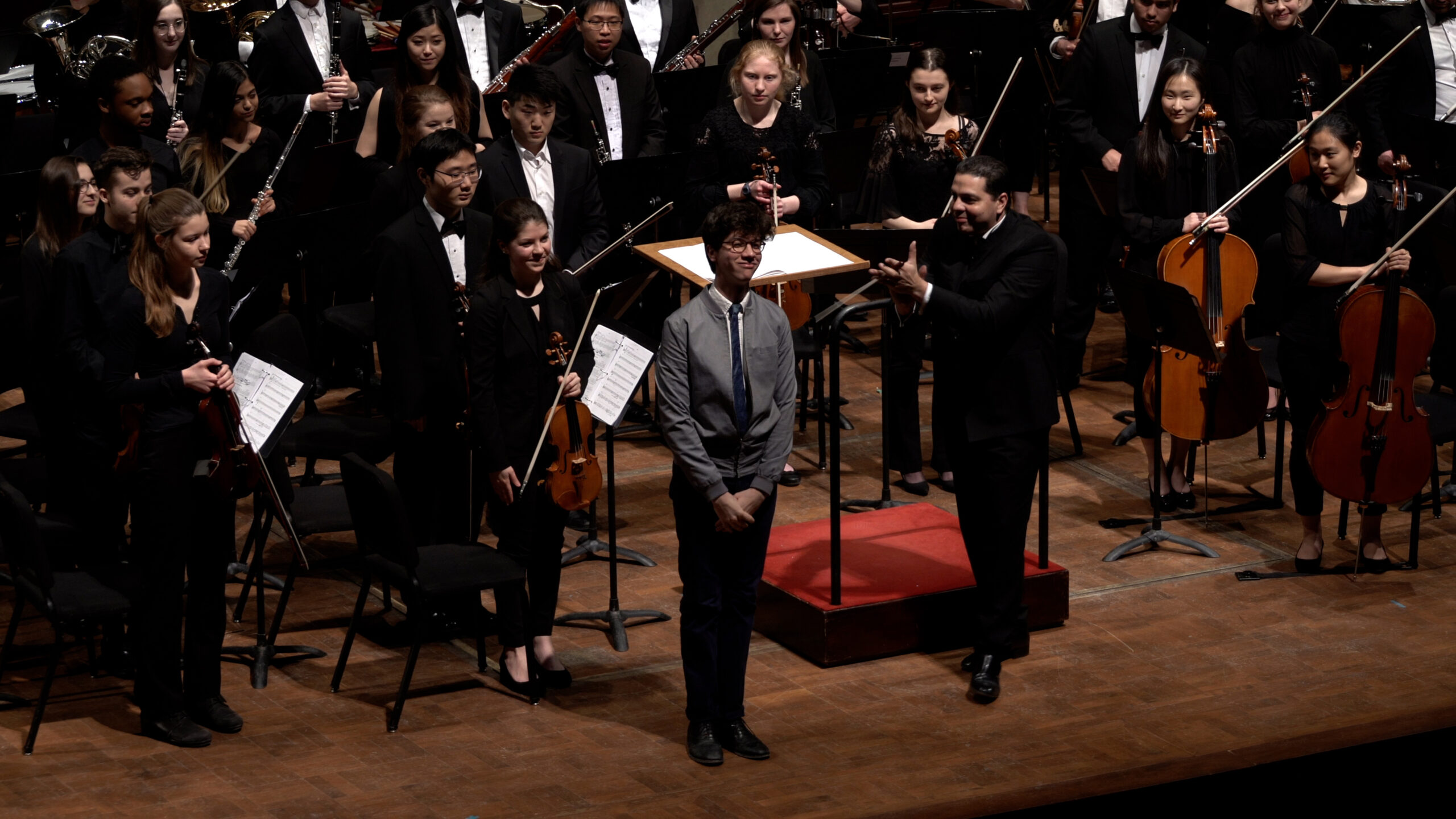 Undergraduate
Bachelor of Music
Graduate
Master of Arts
Master of Music
Doctor of Musical Arts
Doctor of Philosophy
Performance Opportunities
From large ensembles in celebrated concert halls to chamber groups in intimate recital spaces, performance opportunities across all disciplines abound, with nearly 900 student performances each academic year. Whether your focus is on early, classical, or contemporary music, whether your passion is for jazz, electronic, or world music, there is an ensemble—or in many cases, multiple ensembles—to suit your interests, including specific opportunities for percussion, piano, and organ & carillon. For students in theatre & drama, musical theatre, dance, and opera, opportunities abound in both professionally produced and student-run presentations.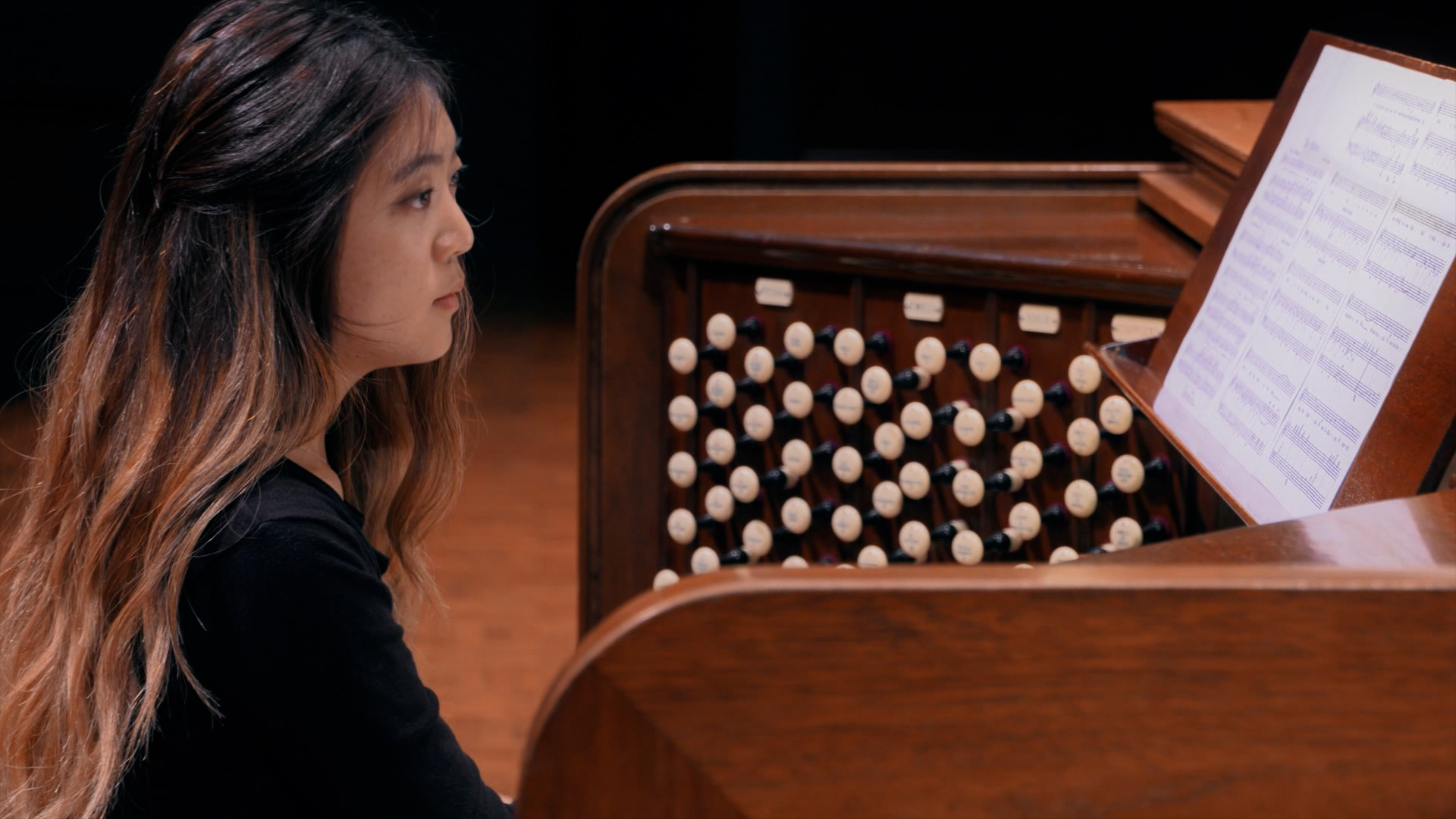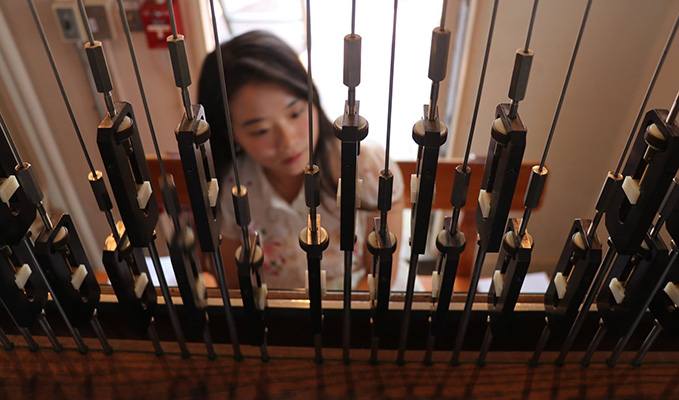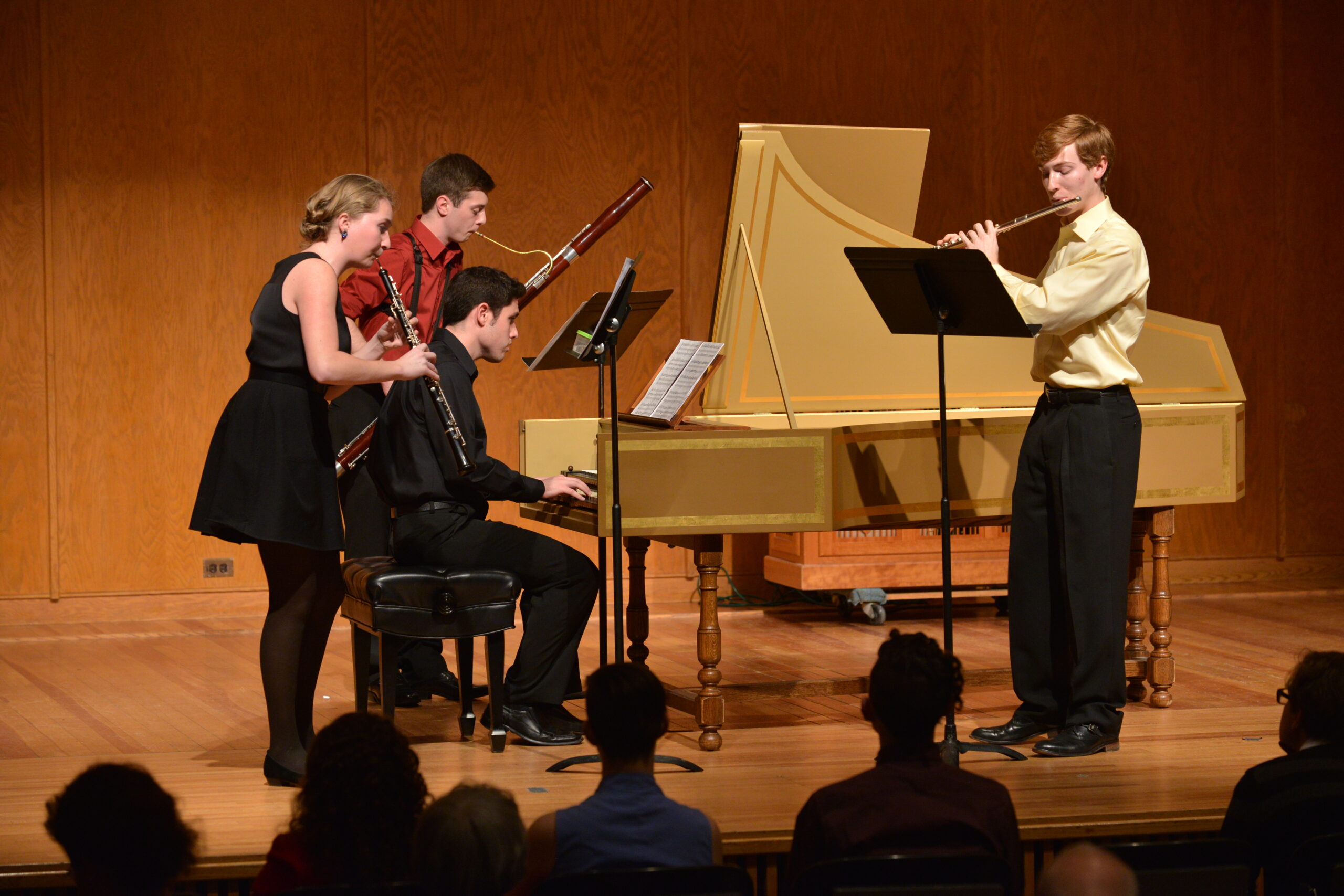 Brehm Composition Prizes
William (BS '50, MS '52) and Delores Brehm have generously funded the Brehm Prize in Choral Composition since 2011. Meant to encourage the composition of choral works and open only to SMTD students, the award comes with a cash prize. Winning compositions are performed in concert by one of SMTD's choirs. The competition is overseen by Eugene Rogers, SMTD's director of choral activities.
In 2015, they established the Brehm Prize in Instrumental Composition. Recipients are School of Music, Theatre & Dance students who write the best new instrumental work in a predetermined category. Winning compositions are performed in concert by SMTD musicians.
Past Choral Composition Winners
2020
Alfredo Cabrera – Iridescent Porcelain
An exploration of the relationship between Manuela Sáens and Simon Bolivar which serves as a metaphor for the deconstruction of colonial gender roles and gender stereotypes in the context of 21st century western society.
2019
Ari Sussman – Higaleh Nah
The poignant and highly aleatoric composition is scored for SATB chorus, treble soloist, solo viola, and piano, and uses a portion of the liturgical poem commonly attributed to the 16th century Kabbalist, writer, and poet Rabbi Elezar ben Moshe Azkari.
2018
Maria Paterno – Pyre
Featuring a text by Michigan poet Savannah Gonsulin, the piece explores the poem's conflicting and ever-shifting emotions, moving from anger to sorrow to bittersweet nostalgia.

2017
Sawyer Denton – Ascension
An expressive interpretation of a Walt Whitman text.
2016
Iman Habibi – The Rose of Midnight
The beautifully evocative piece is based on a poem by Vachel Lindsay.
2015
Carolina Heredia – Virginia
The composition for solo contralto and chamber choir is an evocative setting of Virginia Woolf's 1941 suicide letter to her husband.
2014
Natalie Moller – Dust
2013
Gregory Simon – Two Lorca Songs
The piece was described as "colorful, inventive, energetic, and exciting."
2012
John Boggs – Magnificat and Nunc Dimittis
Written for a capella choir, the composition uses the religious texts of the Magnificat and Nunc Dimittis, with the former set in Latin and the latter in English.

2011
Joseph Kern – Crucifixus
Past Instrumental Composition Winners
2021
Griffin Candey, Sugar, a two-movement piece for flute, clarinet, violin, and cello
Evoking the striking beauty of the northern landscape of Michigan, Candey derived the name of his piece from the sugar-like coating of snow on every surface during the coldest winter days in the Upper Peninsula. It was performed by the UM Contemporary Directions Ensemble. Read more.
2017
Karl Ronneburg, Blue-green, for Symphony Band

"There's a wildness at the core of my Pacific Northwest home—
a darkness too, and a melancholy—a gray-blue-dark-green,
the overwhelming aloneness the rain makes one feel,
but there's also a glory to it, a singing out, the open varied spaces:"
It was performed by the UM Symphony Band.
2015
Michael Schachter, Five-Six-Seven-Eight for mixed chamber ensemble
A vigorous piece, full of whirling ecstatic rhythm. The title, a reference to the common bandstand count-in, reflects the different dance-inspired characters of each of the four miniature movements (as well as their corresponding time signatures.) It was performed by the UM Contemporary Directions Ensemble.
Show Your Support
Any gift to SMTD helps launch the next generation of artists, scholars, educators, and entrepreneurs who challenge and inspire the world.
You can support the Department of Composition with a contribution to the Composition Enrichment Fund.
Explore our Campus
Meet the people who make up this dynamic community.
Apply Now
Most applications for 2024-2025 are due by December 1 - check for exact dates on the appropriate admissions page below.
Program Costs, Financial Aid & Scholarships
Explore the many options available to make Michigan an affordable choice.