Bachelor of Music in Composition
Designed for students who wish to become composers and/or pursue academic careers, this degree teaches time-honored techniques and developing new innovations. Students will learn to compose for various ensembles and instruments and styles, both traditional and non-traditional, the practical aspects of their craft, and also expand their aesthetic awareness to reach beyond these aspects. Collaboration is encouraged. Weekly seminars provide opportunities for sharing of community insights. Applicants should have an extensive background in piano or another instrument/voice and evidence of creative capacity in composition.
The Bachelor of Music in Composition requires a minimum of 120 credits: coursework is 75% within SMTD and 25% within the liberal arts. SMTD coursework to include:
Private study in Composition
Music Theory
Musicology
Ensemble participation
Piano
Silent Advisor
Degree requirements and term-by-term layout for current students.
Performance Opportunities
From large ensembles in celebrated concert halls to chamber groups in intimate recital spaces, performance opportunities across all disciplines abound, with nearly 900 student performances each academic year. Whether your focus is on early, classical, or contemporary music, whether your passion is for jazz, electronic, or world music, there is an ensemble—or in many cases, multiple ensembles—to suit your interests, including specific opportunities for percussion, piano, and organ & carillon. For students in theatre & drama, musical theatre, dance, and opera, opportunities abound in both professionally produced and student-run presentations.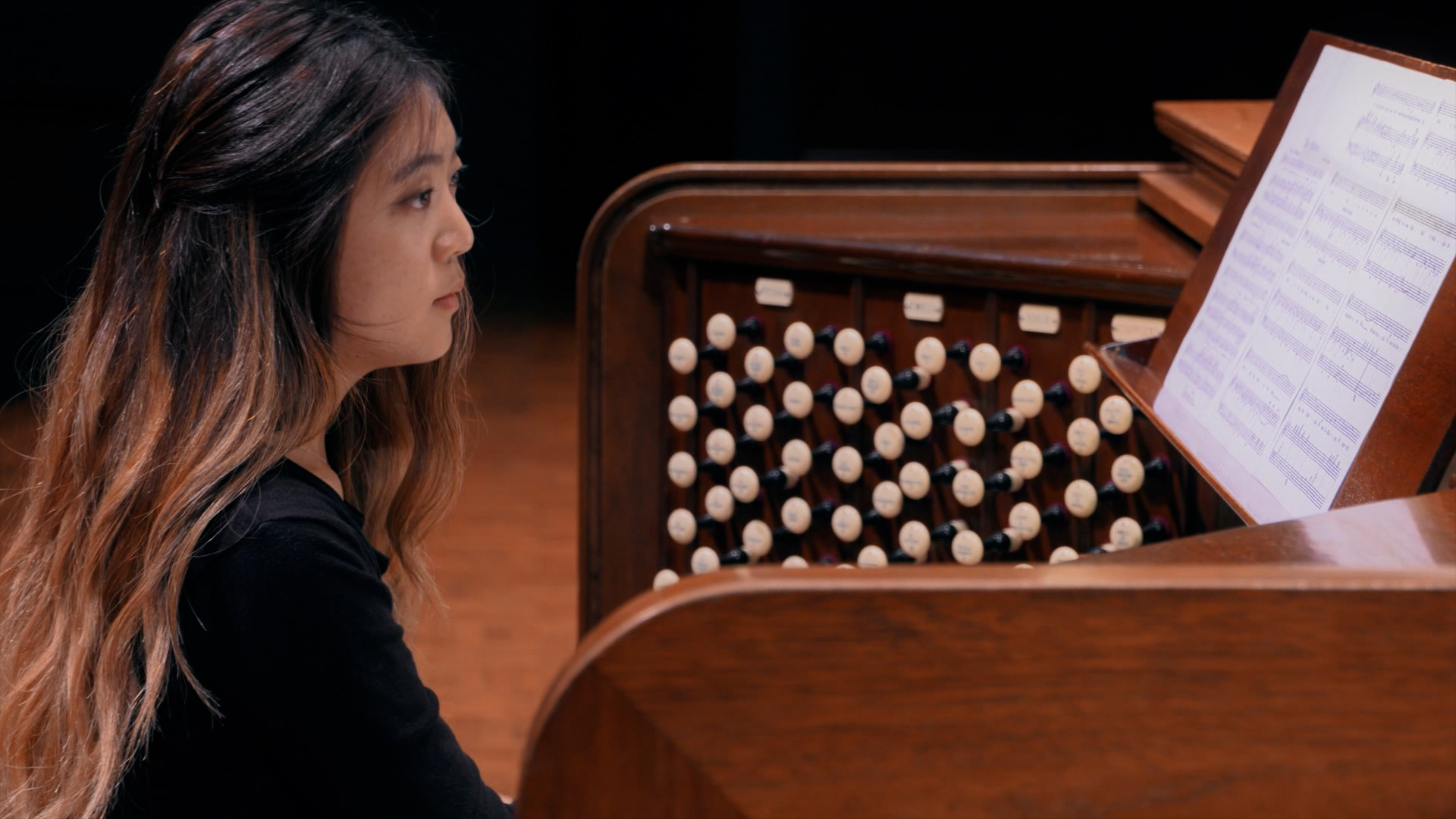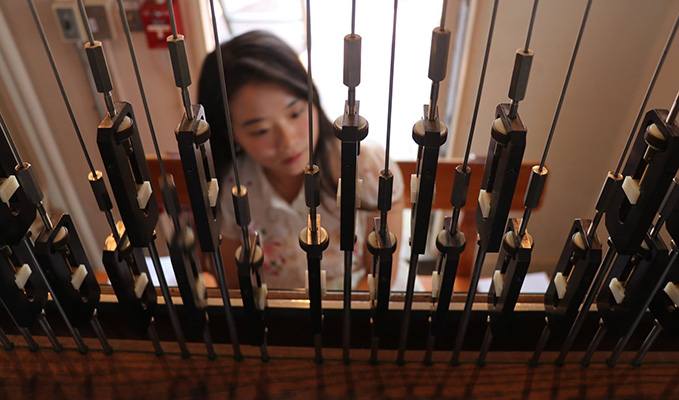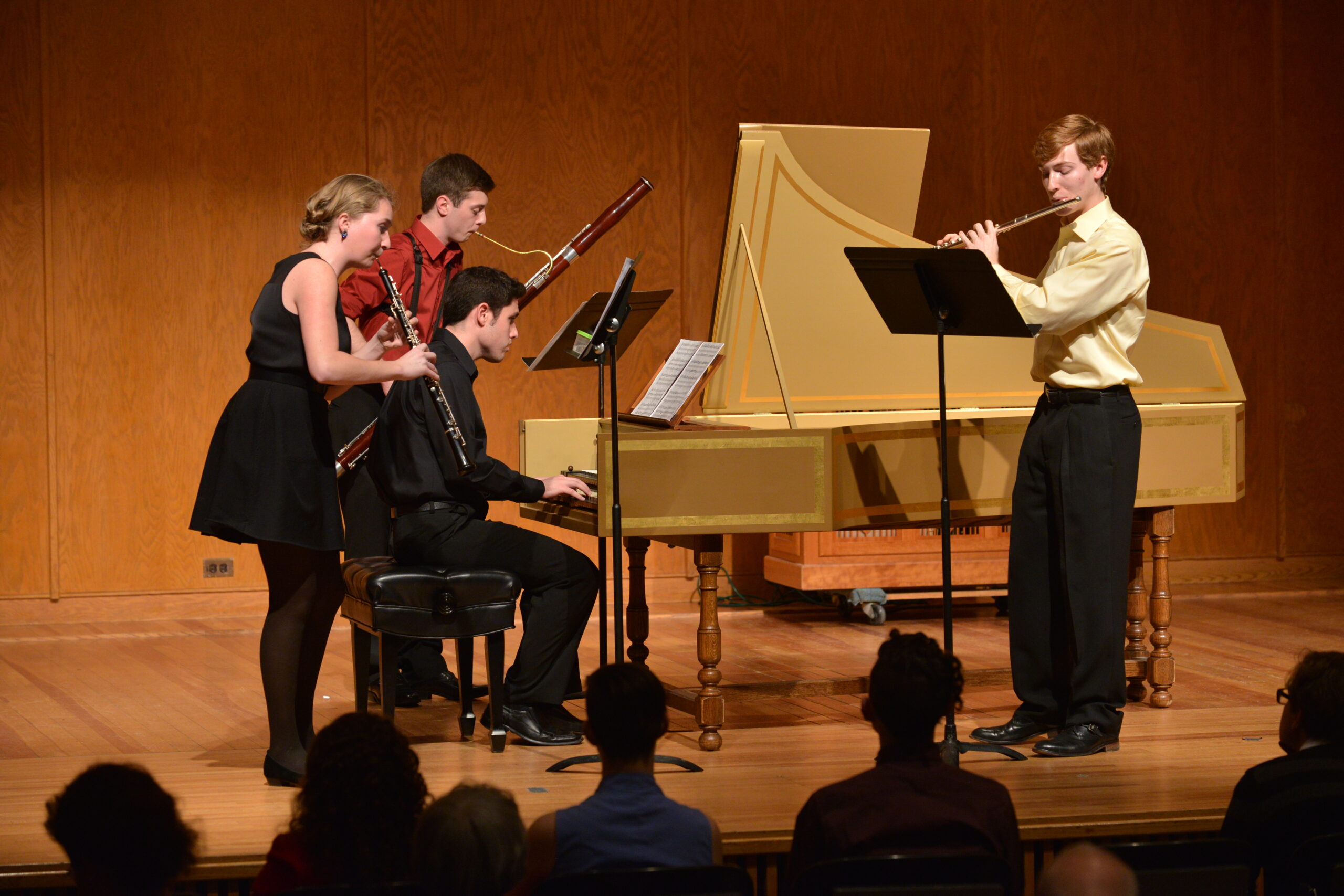 Composition students regularly collaborate with their performer colleagues. Composers in both undergraduate and graduate programs receive premieres of their works at a variety of venues, including the "write HEAR / right NOW" Concert Series, the Midwest Composers Symposium (a forum for student composers from four schools), and concerts by U-M ensembles. Each term, The William Bolcom Residency in Composition hosts renowned guest artists who spend a week on campus, interacting with students and faculty through lessons, workshops, meals, lectures, and performances.