Band Conducting and Pedagogy Workshop
Designed for instrumental conductors and educators of all levels (K-12 through professional), the SMTD Band Conducting & Pedagogy Workshop (BC&PW) will focus on developing the skills and concepts necessary to inspire compelling music making from the podium with any level of ensemble. Group sessions and individual instruction will present unique ideas regarding movement, score preparation, a musical approach to rehearsal techniques, and repertoire selection.
Michael Haithcock and Courtney Snyder will provide each participant with specific methodologies for personal development in merging the demands of musically prepared and responsive conducting gestures with performance pressures.
Program Dates: June 18 – June 23, 2023
*Program Tuition:
$650 (conducting participant)

$500 (program observer)
*Tuition for the Band Conducting & Pedagogy Workshop covers all instructional classes, events and materials. Housing costs for those participating in the residential program are the responsibility of the participant
Registration Deadline: The 2023 Band Conducting & Pedagogy Workshop will remain open until May 1st, 2023, OR all conducting participant slots are filled. Conducting slots are filled on a first-come-first-serve basis. An unlimited number of observers are welcome. 
Application Process: See the "Application Requirements & Resources" Section Below
For a list or repertoire that will be covered at this year's workshop, click the button below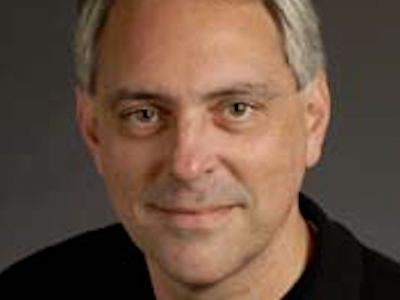 Michael Haithcock
Director University Bands and Arthur R. Thurnau Professor and Professor of Music (Conducting)
Michael Haithcock assumed his duties as director of bands and professor of music (conducting) at the University of Michigan in the fall of 2001 following twenty-three years on the faculty of Baylor University. Following in the footsteps of William D. Revelli and H. Robert Reynolds, Professor Haithcock conducts the internationally renowned University of Michigan Symphony Band, guides the acclaimed graduate band and wind ensemble conducting program, and provides administrative leadership for all aspects of the University of Michigan's diverse and historic band program.
Ensembles under Haithcock's guidance have received a wide array of critical acclaim for their high artistic standards of performance and repertoire. These accolades have come through concerts at national and state conventions, performances in major concert venues, and recordings on the Albany, Arsis, and Equilibrium labels. Haithcock was selected to conduct the world premiere of Daron Hagen's Bandanna, an opera for voice and wind band, commissioned by the College Band Directors' National Association. He is a leader in commissioning and premiering new works for concert band.
Haithcock has earned the praise of both composers and conductors for his innovative approaches to developing the wind ensemble repertoire and programming. Haithcock is in constant demand as a guest conductor and as a resource person for symposiums and workshops in a variety of instructional settings as well as festival and all-state appearances throughout the country.
A graduate of East Carolina University – where he received the 1996 Outstanding Alumni Award from the School of Music – and Baylor University, Haithcock has done additional study at a variety of conducting workshops including the Herbert Blomstedt Orchestral Conducting Institute. The Instrumentalist, the Michigan School Band and Orchestra Association, the School Musician, the Southwest Music Educator, and WINDS magazine have published his articles on conducting and wind literature.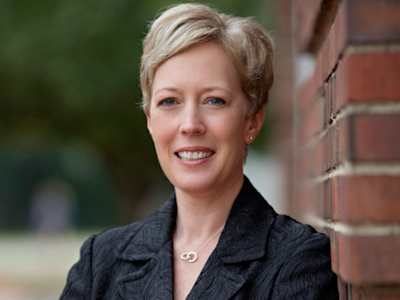 Courtney Snyder
Associate Director of Bands and Associate Professor of Music
Dr. Courtney Snyder is Associate Director of Bands and Associate Professor of Conducting at the University of Michigan, where she conducts the Concert Band, teaches conducting, and conducts the Michigan Youth Symphonic Band. Under her artistic leadership, the Concert Band was invited to perform at the College Band Directors Association North-Central Division Conference.
Previously, Snyder served as the assistant director of bands and director of athletic bands at the University of Nebraska-Omaha where she conducted the "Maverick" Marching Band, conducted the Concert Band, served as associate conductor of the Symphonic Wind Ensemble, and taught courses in conducting, music education, and brass methods. While in Omaha, Snyder also served as music director for the Nebraska Wind Symphony, which, under her direction, was invited to perform at the Nebraska State Bandmasters Association annual conference. Prior to teaching at the collegiate level, Snyder taught high school and middle school band and orchestra in the Michigan public schools.
Dr. Snyder is an active guest conductor and clinician. She has presented at national and international conferences including the Midwest Clinic, World Association of Symphonic Band Ensembles, College Band Directors National Association, College Music Society, and Women Band Directors International. Her current projects include research in conducting movement kinesiology, promoting equity through programming and commissioning works by women and minority composers, and building a strong community of women band directors. She is President of Women Band Directors International and serves on the editorial board for The Woman Conductor journal.
2023 Program Highlights
Click the link below for this summer's program schedule:
*U.T.D. 1/23/23 – 2023 SMTD BC&PW Schedule
*Changes may be made to the schedule as the program nears. A final schedule for the 2023 Band Conducting & Pedagogy Workshop will be sent to participants by May 15, 2023.
For a list or repertoire that will be covered at this year's workshop, click the button below
Application Requirements & Resources
Those wishing to participate in the 2023 Band Conducting & Pedagogy Workshop should complete the application form by including the following:
A professional resume

A 10 (ten) minute video of a performance or rehearsal demonstrating your conducting
Applicants should be aware that there is a non-refundable $50 application fee in addition to the program's tuition cost listed above. Please noe that the conductor track has limited spaces and are first-come-first-serve. Be sure to sign up to confirm your spot!
Please email smtd-youthandadult@umich.edu if you have any questions regarding the application process.
Contact Us
Office of Engagement & Outreach-Youth & Adult Programs
University of Michigan School of Music, Theatre & Dance
Stearns Building │ 2005 Baits Drive │ Ann Arbor, MI 48109
Phone: (734) 936-2660
Email: smtd-youthandadult@umich.edu
Engagement & Outreach Staff monitors emails and phone lines at the following times
Sunday – Thursday, 10:00 A.M. – 4:00 P.M. EST