The Beatles and You
The Composition, Performance, and Recording of Their Classic Songs
"The Beatles and You" Program returns in-person and online for 2023 at the University of Michigan Campus!
Join a combined in-person and online five-day workshop in the interpretation, performance, and recording of the music of the Beatles. Faculty members Walter Everett (author of The Beatles as Musicians), Cameron Greider (guitarist with Sean Lennon and Joan Baez), and Jack Petruzzelli (founding member of the Fab Faux and keyboardist with Patti Smith) work closely with participants in studying compositional methods, listening thoughtfully to, and recreating note-for-note, the music and lyrics they love best. 
 This season, they and their guests offer the course, "The Beatles and You: The Composition, Performance, and Recording of Their Classic Songs," bringing many decades of collective experience in analyzing, teaching, playing, and recording the most important music of the 20th century from first-draft composers' outtakes to final mixes. Resident workshop members choose from among various levels of involvement: multimedia lecture-demonstrations, lively small-group discussions, and hands-on arranging and coaching of vocal and instrumental parts for group performance. Online participants choose from among these sessions and also from "virtual band" remote-recording projects, in order to fully explore the Beatles' musical world in all of its aspects. All manner of photos, diagrams and vocal/guitar/bass/keyboard/drums demonstrations are shared in a loose, supportive atmosphere. 
Program Dates: July 17, 2023 – July 21, 2023
Program Tuition:
*In-Person Participation: $500
Online Participation: $300
*In-Person Participant tuition includes all program activities and classes. Participants must pay for their own travel to and from Ann Arbor, MI.
Application Deadline: July 1, 2023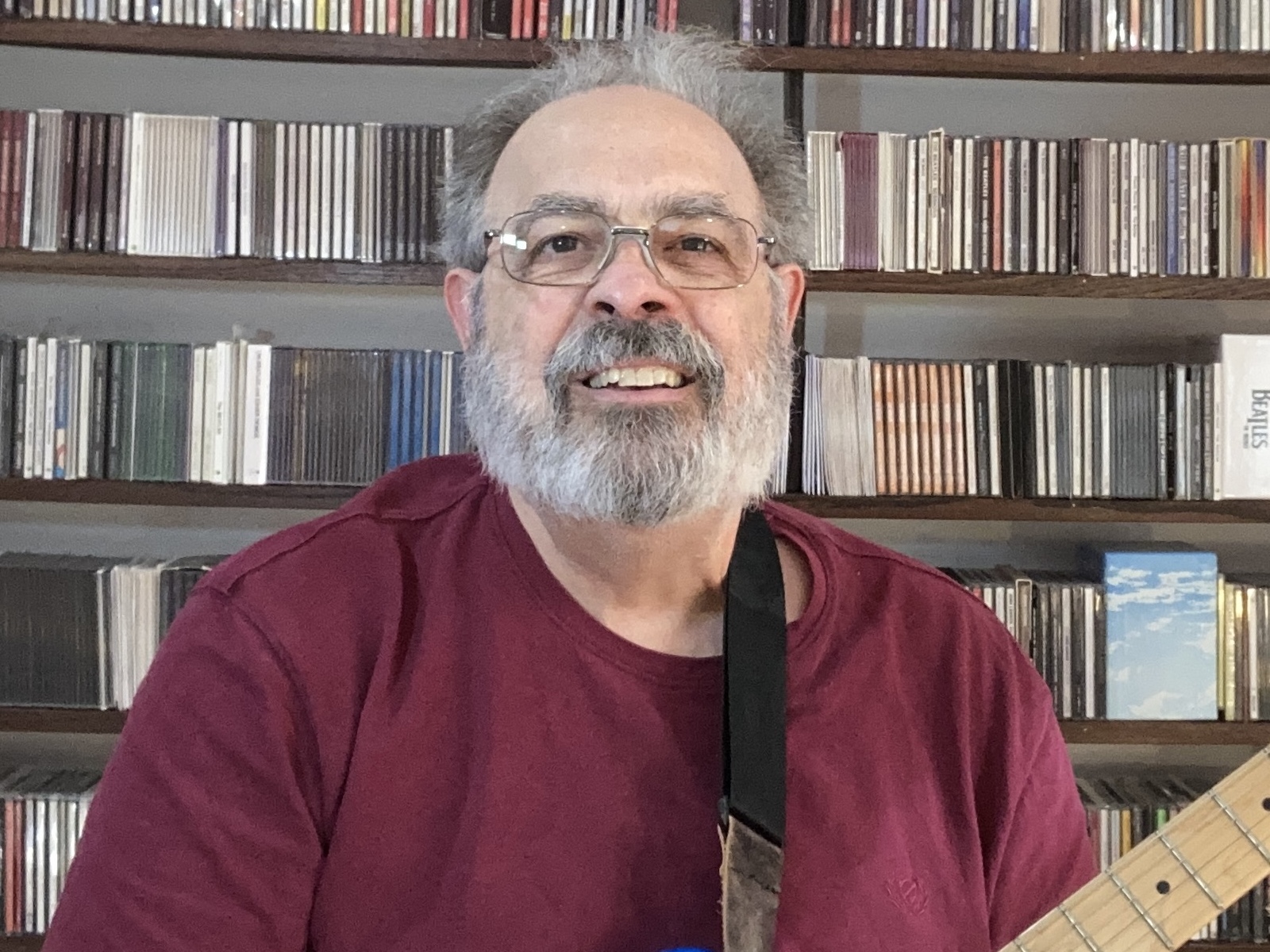 Walter Everett
Professor Emeritus of Music
Walter Everett is Professor Emeritus at the University of Michigan. He is the author of The Beatles as Musicians: The Quarry Men through Rubber Soul (Oxford University Press, 2001), The Beatles as Musicians: Revolver through The Anthology (Oxford, 1999), The Foundations of Rock: From "Blue Suede Shoes" to "Suite: Judy Blue Eyes" (Oxford, 2009), and, co-authored with Tim Riley, What Goes On: The Beatles, Their Music and Their Time (Oxford, 2019). He has also edited the book, Expression in Pop-Rock Music: Critical and Analytical Essays (Routledge Press, 2007), and published 34 peer-reviewed analytical journal articles and book chapters on the Beatles, other pop-rock music, and other topics (most found at academia.edu). Walt has taught college-level courses on the Beatles since 1981 and has addressed audiences throughout the world about their music.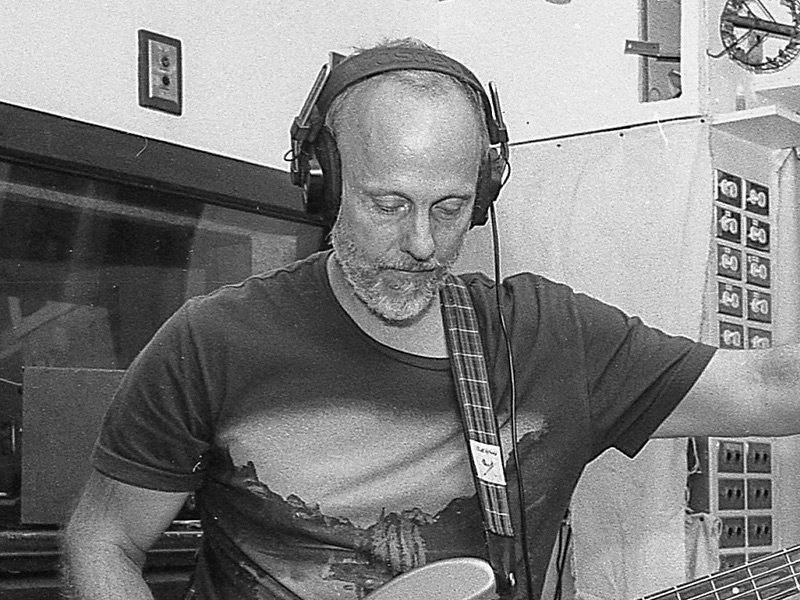 Cameron Greider
Guitarist / Producer / Composer
Cameron Greider is a guitarist, producer, and composer who has worked with Joan Baez, Chris Cornell, Natalie Merchant, Sean Lennon, Freedy Johnston, Rufus Wainwright, P.M. Dawn, and many others.  He has performed on the Tonight Show, Late Night with David Letterman, and the Late Show with Conan O'Brien, and has worked with top-tier producers like Butch Vig, T Bone Burnett, and Steve Lilywhite. A graduate of Yale University, he also attended the New School Jazz and Contemporary Music Program and studied music theory, conducting, and composition at the Mannes School.  He loves to teach and write arrangements of classical pieces for High Low Duo, his two-electric-guitar group with Jack Petruzzelli.
Jack Petruzzelli
Musician
Jack Petruzzelli (available evenings online during the program) is a seasoned touring and recording musician. As a multi-instrument performer, producer, and songwriter, he has had the privilege of working with a variety of artists that include Patti Smith, Ian Hunter, Joan Osborne, Rufus Wainwright, and Sara Bareilles. In the studio, Jack has collaborated with artists ranging from platinum award winners to unknown sensations. He co-produced Joan Osborne's album Bring It On Home, which was nominated for Best Blues album of the year at the 2012 Grammy Awards. He is a founding member of The Fab Faux, a critically acclaimed, nationally touring Beatles tribute band (that doesn't dress up). In 2017, he released his debut solo album, Lake Songs, under the pseudonym Jack Snax.
2023 Program Highlights
MORNING SESSIONS
Participants of the 2023 "Beatles And You" Program can expect the following program highlights. Note that all times are listed in Eastern Standard Time
MORNING LECTURE SESSIONS – "All Together Now":
Multimedia lecture, demonstrations and round table, open to all registrants:
10:00-11:00 AM – Walter Everett will present on the processes involved in the creation of some of the Beatles' greatest songs, and what aspects of the song's inner musical workings (in terms of vocal and instrumental sound, rhythm, melody and harmony, and formal patterns) relate most effectively to the lyrics, to songs by others that influenced them, and to a larger context in the Beatles' lives and the world around them. Topics will include presentations based on selections from the following themes:
Specific Pop, R&B, and Rockabilly Borrowings in the Beatles' First Five Singles

The Beatles' "Day Tripper": A Tortured Stretching of the Twelve-Bar Blues

"And Your Bird Can Sing": John Lennon as Spiritual Guide

High Art Born of Deep Crisis: The Composition and Recording of "Strawberry Fields Forever" 

The Beatles' Recording Process in "A Day in The Life"

Children of Nature: Origins of the Beatles' Tabula Rasa

"Revolution 9": The Creation of John Lennon's Guernica

The Ways of Melodic Function in Abbey Road
11:15 AM-12:15 PM – From their perspectives as touring and recording artists, Cameron Greider and Jack Petruzzelli present master classes on the Beatles' performance practices on keyboards and guitars, drawing from a wide range of their songs, in lively discussion with live performances. Special guests from the world of Beatles performance and scholarship may appear. Possible topics include:
The roots of George Harrison's lead lines in country, rockabilly, blues, and rock 'n' roll

The influence of world music—India and elsewhere

Quirks and mysteries of the Beatles' recording process

John Lennon's rhythm guitar styles

The bass playing of Paul McCartney
*A final schedule will be sent to participants prior to the start of the workshop
2023 Program Highlights
AFTERNOON AND EVENING SESSIONS
Participants of the 2023 "Beatles And You" Program can expect the following program highlights. Note that all times are listed in Eastern Standard Time
AFTERNOON – EVENING INTERACTIVE WORKSHOPS:
Afternoon lecture-demonstration sessions are divided into three different tracks. Please be sure to read options available to participants for each of the three tracks.
 Afternoon – Evening interactive sessions, Track 1: "Words Are Flowing Out": Analysis and Discussion Seminar
12:30-3:00 PM – Offline chat among participants based on given prompts, content of morning sessions, short readings with deeper musical analysis or cultural context, and video postings.
3:00-4:15 PM – Walt Everett leads real-time Zoom discussion among all participants, prompted by chat posts, participants' interests and questions, and other ideas to be shared.
 Offline: Short essay writing, with detailed responses from Walt, that can lead to a collection to be shared amongst participants soon after the conclusion of the course.
 Afternoon – Evening interactive sessions, Tracks 2 and 3: "And the Band Begins to Play": Instrumental and Vocal Performance
12:30-8:00 PM – Jack (online evenings only) and Cameron (in-person and online) will coach participants in small-group sessions ranging from 45 minutes to two hours, depending on enrollment and on the option chosen (in-person or online). Option for afternoon or evening time slots, depending on your desired schedule.
Track 2 (in-person):  Band rehearsal with performance
Cameron will coach small groups of performers in learning and playing the Beatles' music, with the chance for a performance at the end of the week.  Participants will receive music-minus-one videos demonstrating each part, as well as other materials to help them practice the music in advance. Open to singers and instrumentalists.  All levels welcome.
Topics for beginners include:
Tips for changing chords more quickly
Acoustic guitar strumming patterns
Singing and playing at the same time
Topics for intermediate and advanced players include:
Blues and country licks in the Beatles' music
Scales and soloing
Tone and special effects
Getting the Paul McCartney bass sound
Opportunities for sharing performances will be made available.
Track 3 (online): Virtual Band master class and remote recording project
Record your own Beatles cover with a virtual band made up of musicians at your level, from all over the country (or the world).  You'll receive a GarageBand project with all the individual instrument and vocal parts to a Beatles song, plus charts and videos showing how they're played. (Multitrack files and tutorial videos will be shared in advance to give you time to prepare.) Cameron and Jack will coach you through playing and recording the part you choose, and will then mix it together with your bandmates' tracks for a virtual band recording that we can share in a virtual concert setting soon after the conclusion of the course. Basic proficiency on guitar, bass, keyboards, drums, or voice, is required. Those wishing to record will need basic familiarity with GarageBand or other recording software.
Application Requirements & Resources
For program consideration, all application materials must be received by the application deadline of July 1, 2023. 
To apply to the 2023 "Beatles And You" Program, you must complete the online application and pay the $50 non-refundable application fee.  For specific track requirements, pelase see below:
GENERAL PARTICIPATION

An unlimited number of spots are available to participate in the workshop morning sessions. Participation is open to anyone ages 18 and older.

TRACK 1: READING & DISCUSSION (maximum 25 participants)

Participants should submit a "statement of interest" as to why they are interested in this program, as well as 10 (ten) "Beatles" songs they would be interested in covering during the program. All materials can be attached to the workshop application.

TRACK 2: HANDS-ON PERFORMANCE (maximum 20 participants)

Participants should submit a "statement of interest" as to why they are interested in this program, as well as 10 (ten) "Beatles" songs they would be interested in covering during the program.

TRACK 3: RECORDING PROCEDURE (maximum 20 participants)

Participants should submit a "statement of interest" as to why they are interested in this program, as well as 10 (ten) "Beatles" songs they would be interested in covering during the program.
For questions about the application process, please contact Engagement & Outreach Staff via email at smtd-youthandadult@umich.edu.
Contact Us
Office of Engagement & Outreach-Youth & Adult Programs
University of Michigan School of Music, Theatre & Dance
Stearns Building │ 2005 Baits Drive │ Ann Arbor, MI 48109
Phone: (734) 936-2660
Email: smtd-youthandadult@umich.edu
Engagement & Outreach Staff monitors emails and phone lines at the following times
Sunday – Thursday, 10:00 A.M. – 4:00 P.M. EST