Voices Valiant Adult Choir
Join local Ann Arbor-area singers in a Lifelong Learning experience for anyone interested in lifting their voices in song in a casual atmosphere as a part of Voices Valiant!
Conducted by Norma Freeman, the Voices Valiant Adult Choir is a vocal music ensemble at the University of Michigan for singers who desire musical experiences that benefit those interested in the mature voice, those belonging to the retired adult community, or those looking to discover a new interest later in life. This chorus is designed for seniors who love to sing, enjoy learning through music, enjoy the social community that music can provide, and want to improve their mental and physical health through music. Whether you have experience reading music and singing in a choir, or if this is your first choral experience, you will enjoy being a member of this unique group!
Register for the Fall 2023 semester NOW!
Space is limited and available on a first-come, first-served basis. All community members are welcome at our first rehearsal to try out Voices Valiant! Please reach out to smtd-youthandadult@umich.edu with any questions.
Fall Term Dates: Tuesdays, September 12 – December 5, 2023
Rehearsal Time: 10:30AM-12:00PM
Location: The Gladwin Center, 4105 W Liberty Rd, Ann Arbor, MI 48103
Cost: $225*
New to Voices Valiant? Want to learn more about our program before signing up? Join us at our first rehearsal, which will be an open house for any interested participants wanting to learn more before committing to the term! RSVP to join the first rehearsal.
*Voices Valiant is able to offer generous scholarships to those who are on a fixed income or may not be comfortable paying the full tuition amount. If you would like to request a need-based scholarship, please send us a few sentences stating your financial need, and what you might be able to contribute to your tuition, at smtd-youthandadult@umich.edu. We welcome anyone to apply for this assistance.
Please keep an eye on our website for more information!
If you'd like to be added to the waitlist, please email smtd-youthandadult@umich.edu.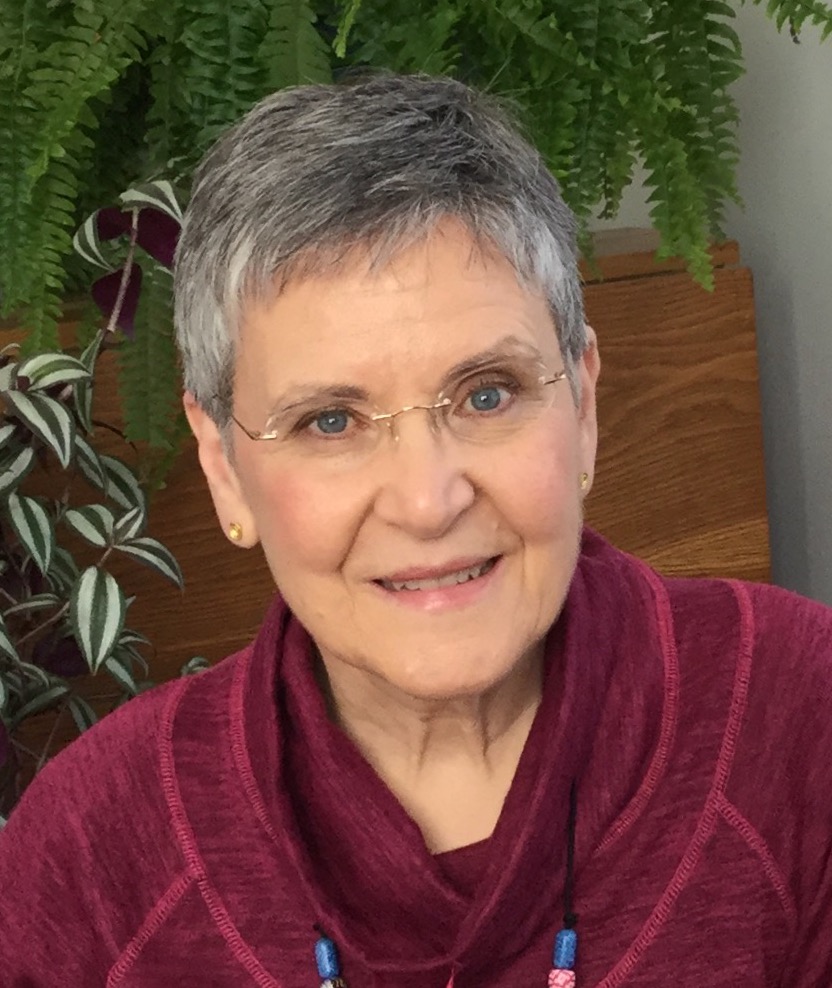 Norma Freeman
Conductor
Norma enjoyed a 40-year eclectic K-12 music teaching career in Illinois, Colorado, Texas, and most recently, Michigan, where she served as the director of choral music at Saline High School. Under her direction, the choirs at Saline High School performed at numerous state and national music conferences and were selected by the King Singers to be their demonstration choir at the 2002 NAfME (National Association for Music Education) national conference in Nashville, TN. Norma also directed the Intermediate choral music program at the Interlochen (MI) National Music Camp for 12 years. She has guest conducted, adjudicated and presented workshops in 10 states on choral repertoire, integrated arts curriculum, middle school music, opera education, sight singing, and solo singing in the choir classroom. Norma was a member of the author team for the popular choral textbook series, Experiencing Choral Music (© 2005 Hal Leonard / McGraw-Hill) and is a co-author for the general music resources, Aaron Copland: The Music of an Uncommon Man (© 2012 Hal Leonard) and Cenerentola: A Curriculum Guide (©1993 Dallas Opera). Norma has been honored as the Teacher of the Year by the Michigan NAfME (2002) and MSVMA (Michigan State Vocal Music Association; 2009). In 2017, Norma was overwhelmed to be one of ten national recipients of the Stephen Sondheim / Kennedy Center Inspirational Teacher Award.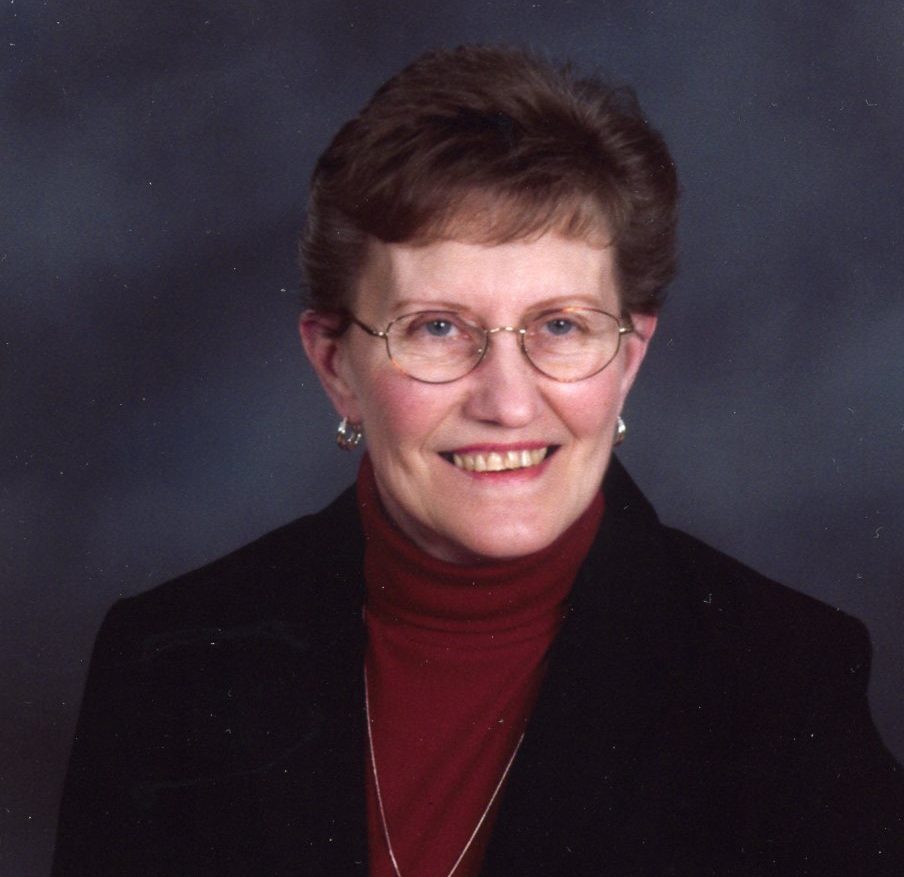 Dolly Collins
Accompanist
Dolly began playing piano at age 4 1/2 in her hometown of Buffalo, New York. Mrs. Collins received a degree in music education from Hartwick College in Oneonta, New York. She has been the organist at Trinity Lutheran Church in Ann Arbor for 44 years and has taught private piano lessons for 40 years. An eclectic musician, Mrs. Collins played keyboard in the Saline Big Band for over 20 years and also served as business manager for the group. For the past 25 years, Dolly has served as the accompanist for the Saline Schools Choral Music Department, accompanying concerts, musicals, dessert cabarets, recitals, and community events. She travels with the choirs for all performances at festivals and invitational events. When not rehearsing daily with the students, Dolly enjoys bird watching and flower gardening.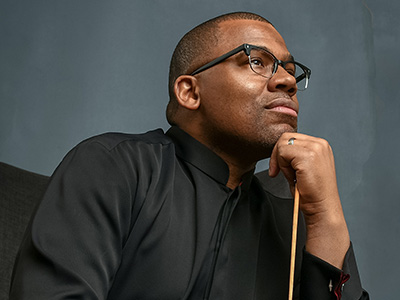 Dr. Eugene Rogers
Faculty Advisor
A two-time Michigan Emmy Award winner, a 2017 Sphinx Medal of Excellence recipient, and a 2015 GRAMMY® Award nominee, Dr. Eugene Rogers is recognized as a leading conductor and pedagogue throughout the United States and abroad. Dr. Rogers is the founding director of EXIGENCE. Recently, he was named as the fifth Artistic Director of the two-time GRAMMY® Award-Winning Ensemble, The Washington Chorus (Washington, D.C.). At the University, Rogers leads the graduate choral conducting program, conducts the chamber choir, and administers the program of over eight choral ensembles. His choirs have toured throughout China, South Africa, the United States, and have appeared at national and regional conferences. In 2016, Rogers' passion for issues of social justice and music was featured in the award-winning documentary Love, Life and Loss which highlights Joel Thompson's powerful Seven Last Words of the Unarmed, and in 2013, he co-managed the production of the joint CD Ye Shall Have a Song with the Michigan, Yale, and Harvard Glee Clubs, a collaboration celebrating America's three oldest collegiate choirs.
Sample Rehearsal Schedule
Sample Rehearsal Schedule
10:30 – 10:45 AM – Welcome
10:45 – 11:30 AM – Rehearsal Begins
11:30 – 12:00 PM – Flex Time (Sight Singing, Vocal Technique Workshops, Guest Speakers, Additional Rehearsal, Auxiliary Sessions)
Fall 2023 Repertoire
Got Rhythm?
Choral Singing is full of beautiful melodies and expressive harmonies, but RHYTHM makes the voices dance.
Music will be provided at your first rehearsal.
Rehearsal Location
The Gladwin Center
4105 W Liberty Rd
Ann Arbor, MI 48103
Do I need to be able to attend every rehearsal in order to participate?
Attendance at all rehearsals is not required in order to participate. We welcome members of Voices Valiant to come and go from rehearsal as needed. That's one of the joys of our casual atmosphere!
Do I need to audition?
No audition is required. No prior music experience is required. Voices Valiant is a mixed choir (soprano, alto, tenor, bass) and singers are placed in a voice section that compliments their singing range and vocal comfort.
Do I need to be able to read music to sing with Voices Valiant?
You do not need to be able to read music to be in Voices Valiant, but the ability to read music is a great asset in learning the songs. Rehearsal music is accessible online for home practice. We also teach music reading in the rehearsals.
Will Voices Valiant perform?
This year, Voices Valiant will hold a small "Informance" – an outdoor informal performance of this season's repertoire for a small group of close family/friends.
Is the rehearsal space handicap accessible?
Yes, The Gladwin Center is handicap accessible. In addition, there is ample parking.