Choral Conducting Symposium
The SMTD Choral Conducting Symposium is an exciting program devoted to the enhancement of beautiful and communicative choral singing.  Sessions on rehearsal techniques, Dalcroze, vocal technique, African and African-American music, social justice repertoire, score study, and movement will take place during the Symposium.
Students will conduct in call and be videotaped to aid in the evaluation of their work.  Reading sessions of new repertoire will take place daily as well as practical opportunities for workshop participants.  Katerina Gimon will appear as our composer in residence.
Program Dates: July 17 – July 21, 2023
Program Tuition: *$500
*Tuition for the Choral Conducting Symposium covers all instructional classes, events and materials. Housing costs for those participating in the residential program are the responsibility of the participant
Registration Deadline: July 3, 2023

Repertoire for the 2023 Choral Conducting Symposium will be the following:
"Mass in C Major, Op. 86" – L.V. Beethoven (Breitkopf & Haertel)
"The Language of the Stars" – Katerina Gimon

(Hal  Leonard)

"Songs for the People" – Jonathan Kolm (manuscript)
"Gloryland" – Stacey Gibbs (Mark Foster)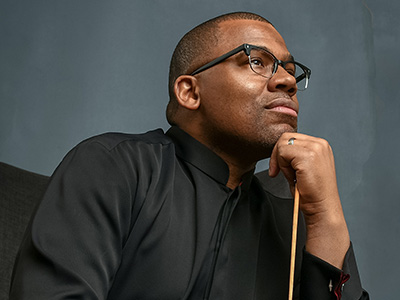 Eugene Rogers
Director of Choral Activities, University of Michigan – Ann Arbor
A two-time Michigan Emmy Award winner, a 2017 Sphinx Medal of Excellence recipient, and a 2015 GRAMMY® Award nominee, Eugene Rogers is recognized as a leading conductor and pedagogue throughout the United States and abroad. In addition to being the founding director of EXIGENCE, Dr. Rogers is the director of choirs and an associate professor of conducting at the University of Michigan. Recently, he was named as the fifth Artistic Director of the two-time GRAMMY® Award-Winning Ensemble, The Washington Chorus (Washington, D.C.).
Rogers holds a Bachelor of Arts degree in choral music education from the University of Illinois at Urbana Champaign and the Master of Music and Doctor of Musical Arts degrees in choral conducting from U-M. He currently serves on the board of Chorus America and is the former national chair of the Diversity Initiatives Committee for the American Choral Directors Association.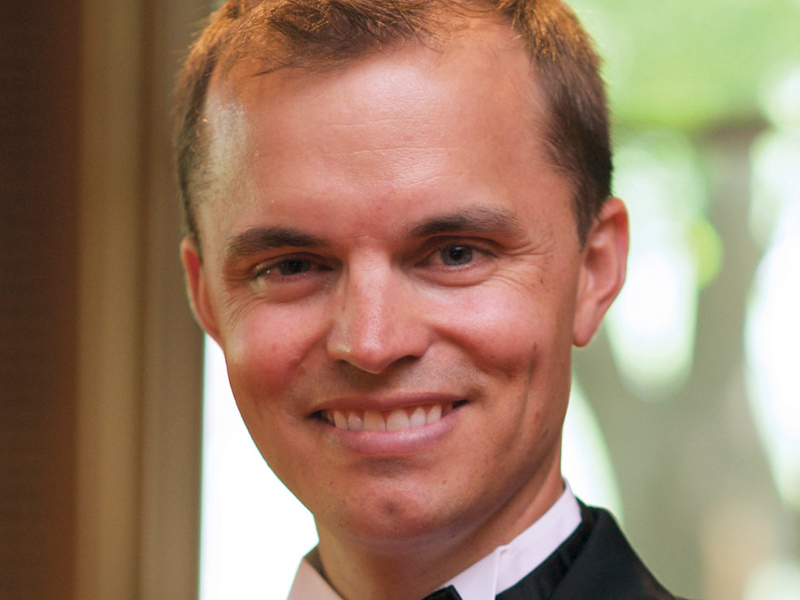 Mark Stover
Associate Directors of Choirs, University of Michigan – Ann Arbor
Regarded as a leading conductor and pedagogue in the U.S. and abroad, Mark Stover shares his passion for people and building community through pursuing the highest levels of artistry. He joined SMTD in 2018 as associate director of choirs, conducting the Men's Glee Club and the University Choir, teaching undergraduate conducting, and serving as the conductor of the Michigan Youth Chamber Singers.
Stover has been featured as a conductor and pedagogue throughout the United States and abroad and has led ensembles in Ukraine and France. In 2014, Stover guest-conducted the famed St. Olaf Choir and led the ensemble in performances throughout the Midwest. Upcoming guest engagements include 2018 Together In Hope Project, a professional touring choral ensemble from the Twin Cities who will travel to perform several concerts in Rome, and the 2019 Interscholastic Association of Southeast Asian Schools in Singapore.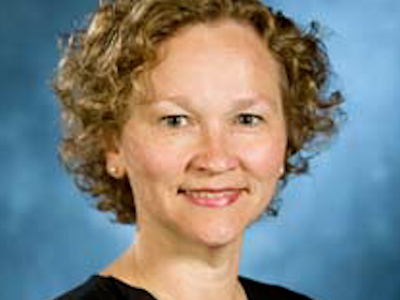 Julie Skadsem
Associate Professor of Music Education, University of Michigan – Ann Arbor
Julie Skadsem is associate professor of choral music education and conducting at the University of Michigan where she conducts the Women's Glee Club and teaches courses in conducting, choral techniques, and vocal methods. Before coming to Michigan in fall 2006, Skadsem was associate professor of music education at the University of Alabama, where she taught courses in choir, conducting, and music education, and was the founding director of the Birmingham Children's Choir. She taught vocal music (7-12) in Ironwood, Michigan and is an active clinician, adjudicator, and guest conductor.
She is a member of the VoiceCare Network and is certified in Dalcroze eurhythmics, Orff-Schulwerk, and Kodaly. In addition to her choral work, Skadsem is also an active researcher. Her research on choral conducting and rehearsal techniques has been presented at MENC, ACDA, and the Southeastern Music Education Symposium, and is being published at the state, regional, and national levels. She currently serves on the editorial board of the Southern Music Education Journal.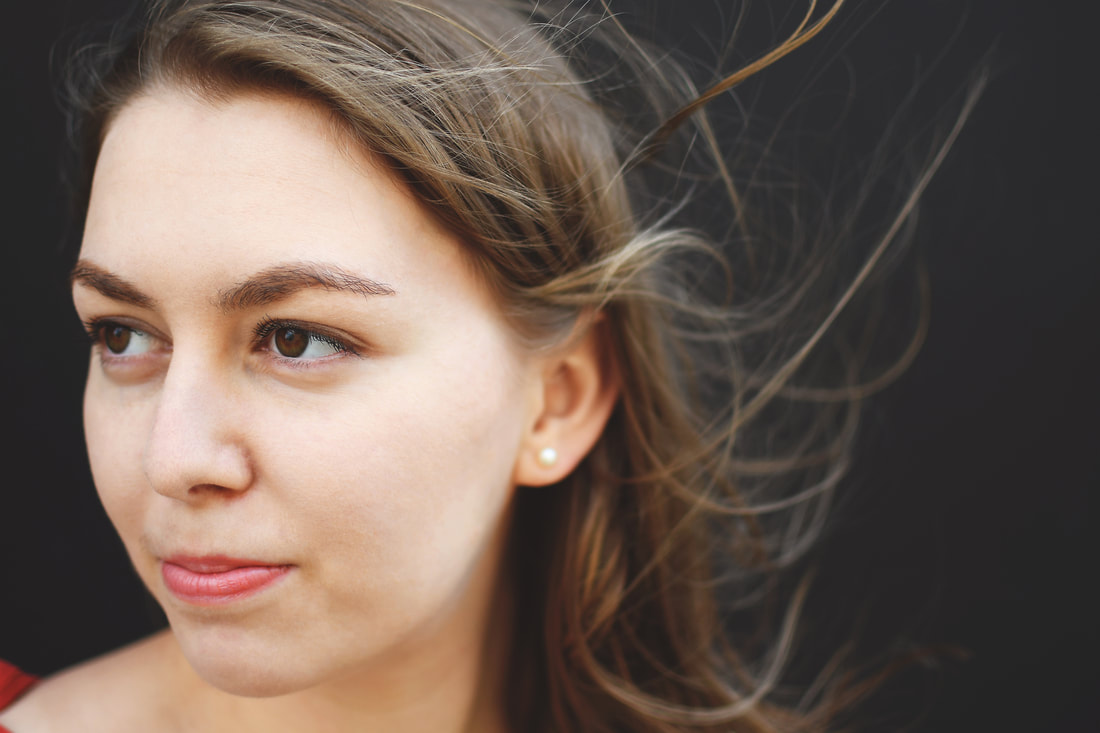 Katerina Gimon
Composer, improviser, and vocalist Katerina Gimon's uniquely dynamic, poignant, and eclectic compositional style has earned her a reputation as a distinct voice in contemporary Canadian composition and beyond. Her music has been described as "sheer radiance" (Campbell River Mirror), "imbued…with human emotion" (San Diego Story), and capable of taking listeners on a "fascinating journey of textural discovery" (Ludwig Van), earning her several honours including multiple SOCAN Awards (2016, 2021, 2022), nomination for Western Canadian Composer of the Year (2021), and a Barbara Pentland Award for Outstanding Composition (2022).
Read more about Ms. Gimon and her works via her website.
2023 Program Highlights
Click the link below for a final schedule for this year's Choral Conducting Symposium:
Application Requirements & Resources
Those wishing to participate in the 2023 Choral Conducting Symposium should complete the application form by including the following:
A description of their musical activities

Alink to their resume in the application
Participants are also responsible for securing / bringing the following items to the symposium: 
A conducting baton

A personal recording device (i.e. phone, iPad, etc.)
Applicants should be aware that there is a non-refundable $50 application fee in addition to the program's tuition cost listed above. Please email smtd-youthandadult@umich.edu if you have any questions regarding the application process.
Contact Us
Office of Engagement & Outreach-Youth & Adult Programs
University of Michigan School of Music, Theatre & Dance
Stearns Building │ 2005 Baits Drive │ Ann Arbor, MI 48109
Phone: (734) 936-2660
Email: smtd-youthandadult@umich.edu
Engagement & Outreach Staff monitors emails and phone lines at the following times
Sunday – Thursday, 10:00 A.M. – 4:00 P.M. EST