Master of Music in Conducting, Orchestral
Designed for students seeking to develop into highly qualified professional conductors through intensive study with a major artist-teacher, the MM in Orchestral Conducting features one-to-one mentorship, advancement of technical skillsets and artistic sensibilities, and a comprehensive approach to the development of leaders within the profession and in their communities. The focus on artistic integrity is grounded in knowledge of the score, skillful and expressive conducting techniques, and the extra-musical aspects of a conductor's responsibilities. MM students have opportunities to be assistant conductors to five symphony orchestras and to conduct works on their concerts. They also conduct at least one world premiere each year, work with faculty, student, and guest composers, and assist with the Contemporary Directions Ensemble. The University of Michigan Orchestra program performs a wide range of works from the historical canon, and through its program known as MORE (Michigan Orchestra Repertoire for Equity) and other activities, it is a leader in commissioning and recording new works from a range of diverse composers.
The Master of Music in Conducting: Orchestral requires a minimum of 32 credits. Coursework to include:
Orchestral Conducting Performance
Choral Conducting Seminar
Aural Skills for Conductors
Music Theory
Musicology
Ensemble participation
SMTD electives
Final Project:
A presentation of a final conducting project consisting of two or more conducting appearances, one of which must be with an SMTD major ensemble.
Silent Advisor
Degree requirements and term-by-term layout for current students.
Performance Opportunities
From large ensembles in celebrated concert halls to chamber groups in intimate recital spaces, performance opportunities across all disciplines abound, with nearly 900 student performances each academic year. Whether your focus is on early, classical, or contemporary music, whether your passion is for jazz, electronic, or world music, there is an ensemble—or in many cases, multiple ensembles—to suit your interests.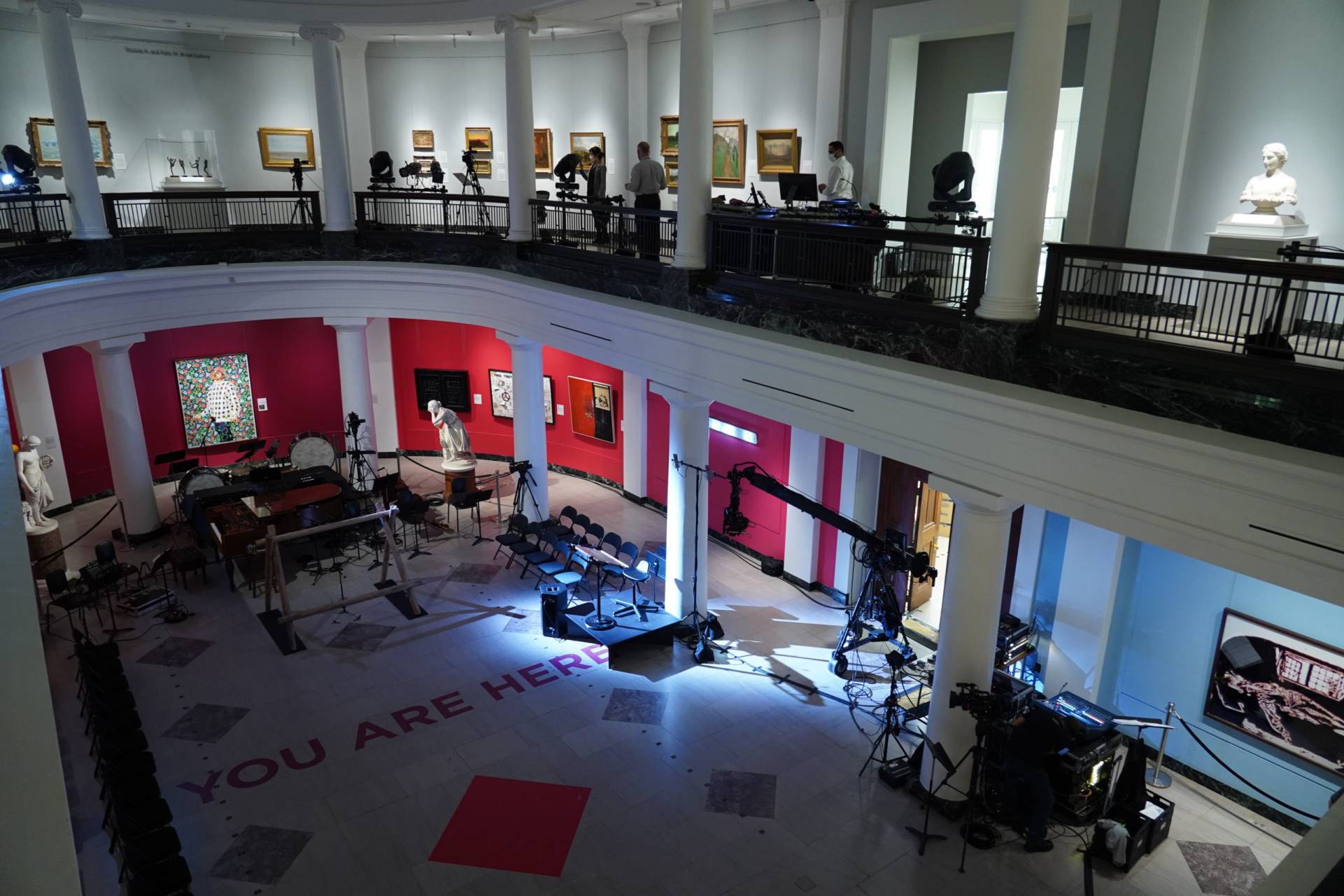 USO
University Symphony Orchestra
Kenneth Kiesler, conductor
The USO strives for and attains the highest level of excellence as a symphony orchestra. Led by the Director of Orchestras, the USO has performed on GRAMMY Award-winning and GRAMMY-nominated albums and is committed to performing the greatest works in the symphonic repertoire from the Classical, Romantic, and Modern eras, with concerts in historic Hill Auditorium. The USO frequently commissions new works, performs with celebrated guest soloists, and is one of the ensembles that accompanies the SMTD Concerto Competition winners.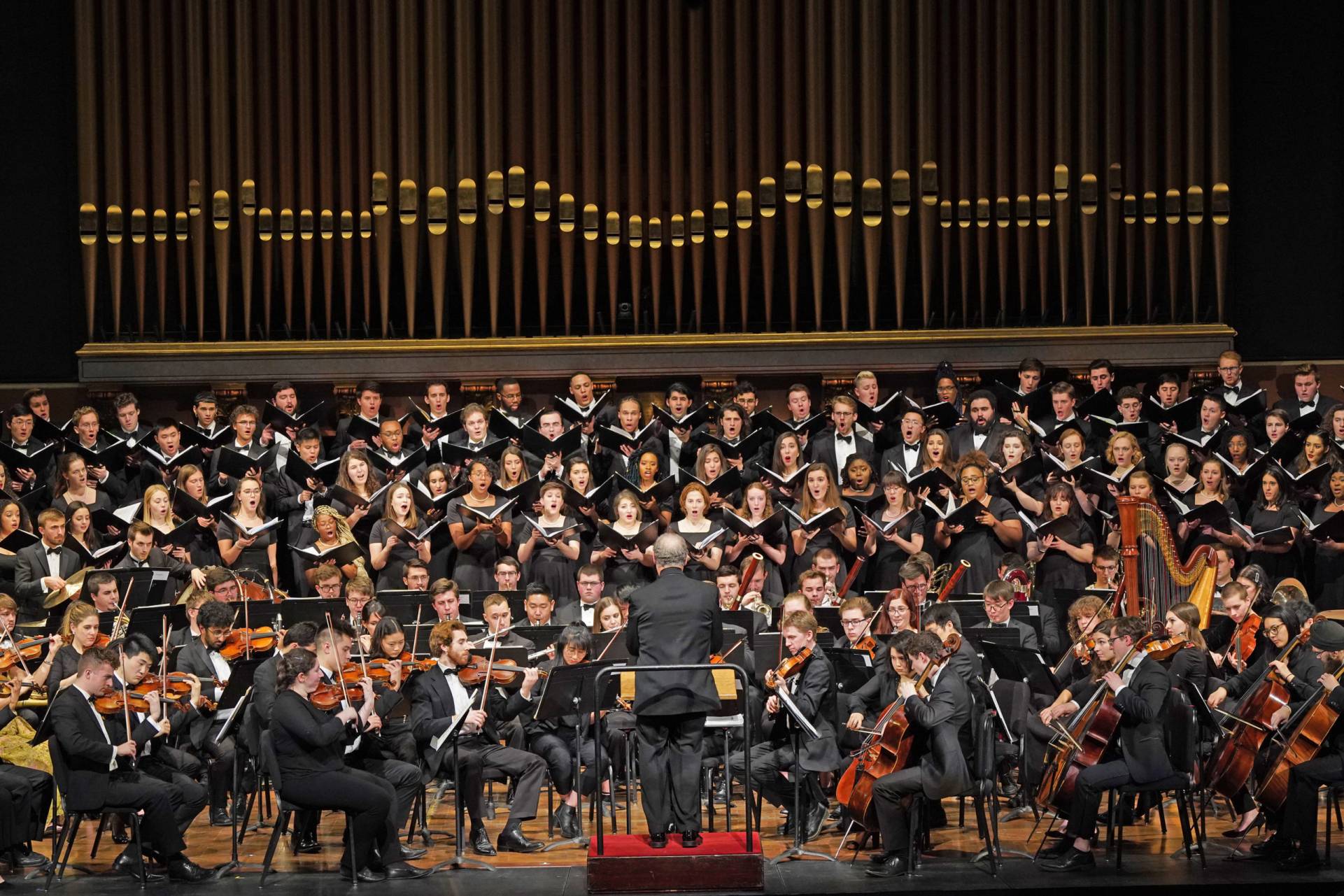 UPO
University Philharmonia Orchestra
Jayce Ogren, conductor
With a string section comprising all freshman, the Philharmonia Orchestra provides student musicians an immersive opportunity to improve their large ensemble skills and play some of the greatest works in the symphonic repertoire.
Opera Orchestras
SMTD presents two fully staged operas each year. Graduate students assist in preparation.