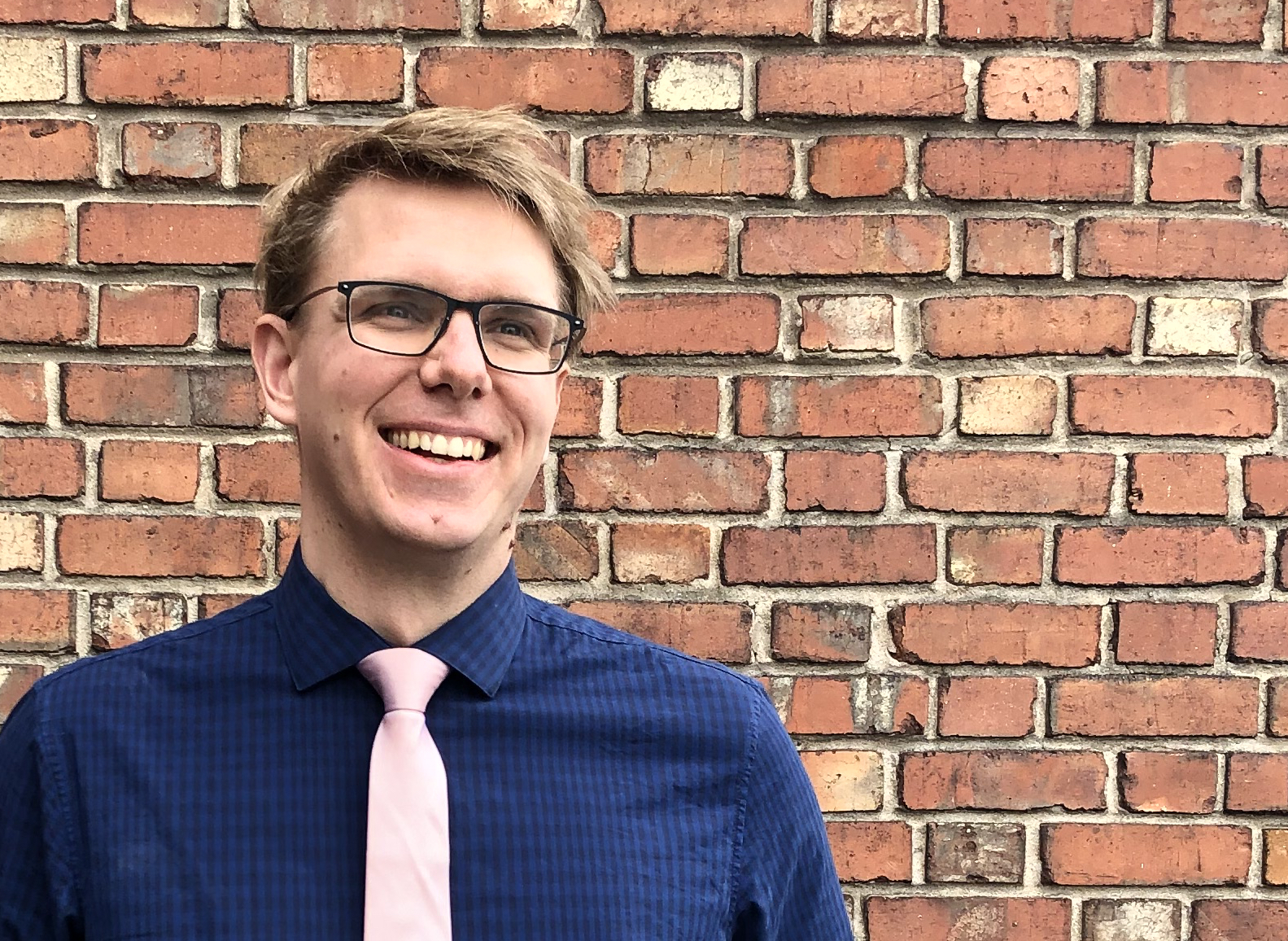 Mackenzie Pierce joins the University of Michigan School of Music, Theatre & Dance as an Assistant Professor of Music (Musicology) in Fall 2020. 
"I couldn't be more excited to join the faculty of the University of Michigan School of Music, Theatre & Dance," said Pierce. "The School is famous for its dedication to sharpening the musical and intellectual acumen of young people in equal measure. I look forward to becoming part of the musical community in Ann Arbor and to helping educate the next generation of performers and scholars."
Pierce researches music of the twentieth century, with a main focus on the politics of culture in eastern Europe. His current book project examines the generation of Polish and Polish-Jewish modernist composers whose lives were affected by World War II and the Holocaust. He also writes and teaches about topics such as the history of sound recording, the music of Fryderyk Chopin, and improvisation in nineteenth- and twentieth-century music. 
"I am delighted to welcome Mackenzie Pierce to the School of Music, Theatre & Dance," said Dean David Gier. "Mackenzie is an accomplished researcher with a background in higher education consulting that positions him to approach work at SMTD from multiple angles. I look forward to seeing how his unique skill set will inform his contributions to the SMTD community."
Committed to archival and interdisciplinary research, Pierce has been supported through fellowships from the United States Holocaust Memorial Museum in Washington D.C., the Polin Museum of the History of Polish Jews in Warsaw, the Kościuszko Foundation, and the Beinecke Foundation. He regularly presents new findings for national and international audiences, including at annual meetings of the American Musicological Society and the Association for Slavic, East European, and Eurasian Studies. His articles appear in 19th-Century Music, The Journal of Musicology, and Nadia Boulanger and Her World, among other venues.
Pierce's research on under-performed repertoires has led to collaborations with international scholarly communities and performers. A highlight of this work was a festival at Cornell University and Swarthmore College which featured six US premieres of works by Roman Palester and the (re)premiere of Poland's first postwar feature film, Forbidden Songs, with new English subtitles. 
Pierce holds a PhD in musicology from Cornell University and a BA with Highest Honors from Swarthmore College, and he studied cello performance at the Jacobs School of Music at Indiana University. He joins the University of Michigan from the consulting firm EAB, where he advised senior university leadership across the country on issues such as enrollment strategy, pandemic resiliency, and the student debt crisis.