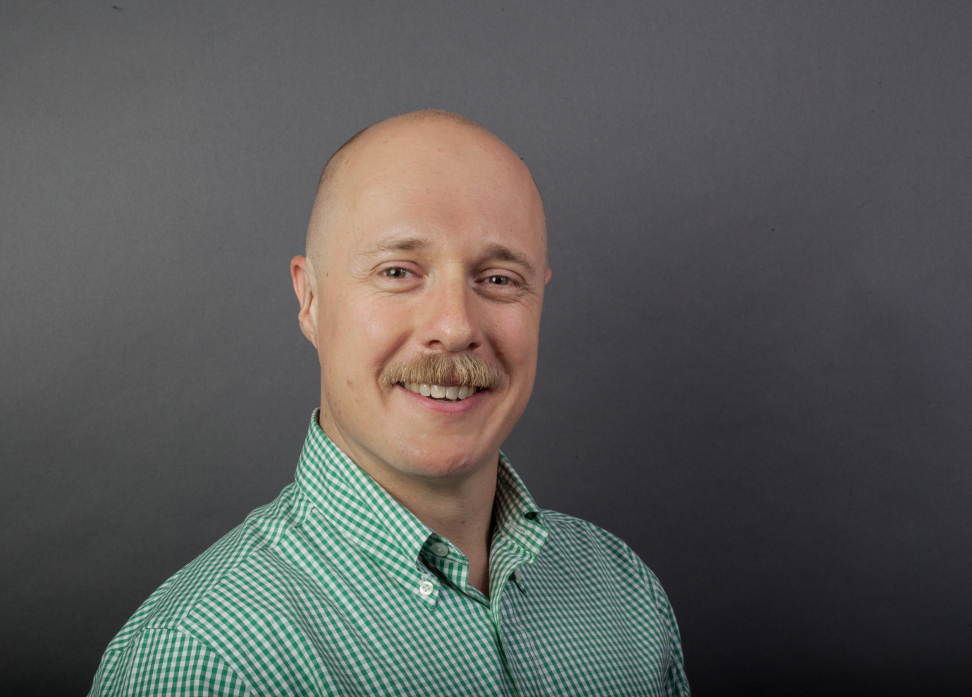 Marc Hannaford joins the University of Michigan School of Music, Theatre & Dance as an Assistant Professor of Music (Music Theory) in Fall 2020. 
"I am very excited to join the School of Music, Theatre & Dance at the University of Michigan this Fall," said Hannaford. "I am particularly thrilled to work in an environment that fosters and houses high-level research, pedagogy, performance, and composition, because my work sits at the junction of these practices. I am looking forward to working with renowned colleagues, paying forward the generous mentorship that I have received so far in my career, and helping students at SMTD achieve their goals and develop personalized, long-lasting relationships with music."
Hannaford is a music theorist whose interests lie at the intersection of jazz and improvisation, identity (especially race, gender, and disability), performance, and embodiment. He completed his PhD at Columbia University in 2019 with a dissertation on Muhal Richard Abrams — pianist, composer, and cofounder of the Association for the Advancement of Creative Musicians (AACM). Hannaford's publications appear in Music Theory Online, Women & Music, and Sound American, and the Society for Music Theory's Jazz Interest Group awarded him the 2019 Steve Larson Award for his paper, "Affordances and Free Improvisation: An Analytical Framework." 
"I am pleased to welcome Marc Hannaford to the Department of Music Theory at the School of Music, Theatre, & Dance," said Dean David Gier. "Marc's academic interests are wide ranging, and naturally intersect with a number of departments across the School. He is a committed and innovative educator, scholar, and performing artist, and will be an excellent addition to our SMTD community."
As a passionate pedagogue, Hannaford helps students develop personal engagements with music via the critical exploration of manifold approaches: theoretical, analytical, historical, and creative. He is also an improvising pianist, composer, and electronic musician who has performed and/or recorded with Tim Berne, Ingrid Laubrock, Tom Rainey, Tony Malaby, and William Parker. 
Prior to joining the School for Music, Theatre, and Dance, Hannaford worked as a Lecturer in Music Theory at Columbia University. He taught courses in music theory and analysis, twentieth-century music, jazz theory, and black experimental music, among others. The Department of Music and Graduate School for the Arts and Sciences both recognized his teaching and research with the Mason Fellowship in Music and the Serwer Fund Award. While at Columbia, Hannaford also cofounded the Comparing Domains of Improvisation Discussion Group, which provides a forum to compare and contrast the concept and practice of improvisation in various creative and quotidian domains. He also cofounded the Diversity in Music Theory Discussion Group in 2019, which aims to expand and deepen members' approaches to cultivating diverse and inclusive research, teaching, and service within music theory. 
Originally from Australia, Marc discovered academic music theory through his conservatory training as a jazz pianist and subsequently cultivated this interest as an experimental improviser. In 2010, he completed a research project that adapts composer Elliott Carter's rhythmic language for improvised contexts. This convergence of interests in theory and analysis, contemporary composition, rhythmic complexity, and improvisation led him to the United States, and remains a secondary research interest.
Between research, teaching, and performing, Hannaford enjoys cooking, walking his dog, Reggie, and outdoor activities such as hiking and camping.