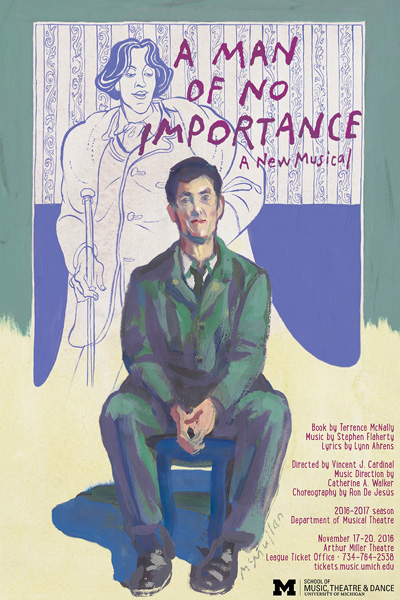 A Man of No Importance
Music by Lynn Ahrens
Lyrics by Stephen Flaherty
Book by Terrence McNally
Department of Musical Theatre
November 17-20, 2016 • Arthur Miller Theatre

In 1964 Ireland, affable Dublin bus conductor Alfie Byrne is on a collision course with his true nature.  Entranced by a new passenger, Adele, Alfie naively chooses to stage Oscar Wilde's Salomé in his church hall with her as the lead. Alfie's sister Lily is encouraged by his interest in the mysterious Adele, for his sister has been putting off her own life in order to first get Alfie married. Through Adele, Alfie discovers his personal passion, which drives him to follow precariously in the footsteps of Wilde. The inspired Alfie decides to 'love who you love' just as the church authorities discover the salacious nature of Wilde's play, shattering his once-sheltered world, leading him ultimately to the redemptive power of theatre, community, and love.
This moving, elegant depiction of coming to terms with oneself reunites the award-winning team from Ragtime – Terrence McNally, Lynn Ahrens, and Stephen Flaherty. Wanting to work on a more intimate scale, McNally suggested adapting the 1994 film, A Man of No Importance. "It touches on what makes us human, what brings us together in community, what makes us forgive," states Ahrens. The musical opened Off-Broadway at Lincoln Center in September 2002 for a limited run, earning the 2003 Outer Critics Circle Award for Best-Off-Broadway musical. Filled with lilting Irish music and wry humor, A Man of No Importance is "a small, lovely musical that touches the heart [and] brings a smile to your lips." (Lowell Sun)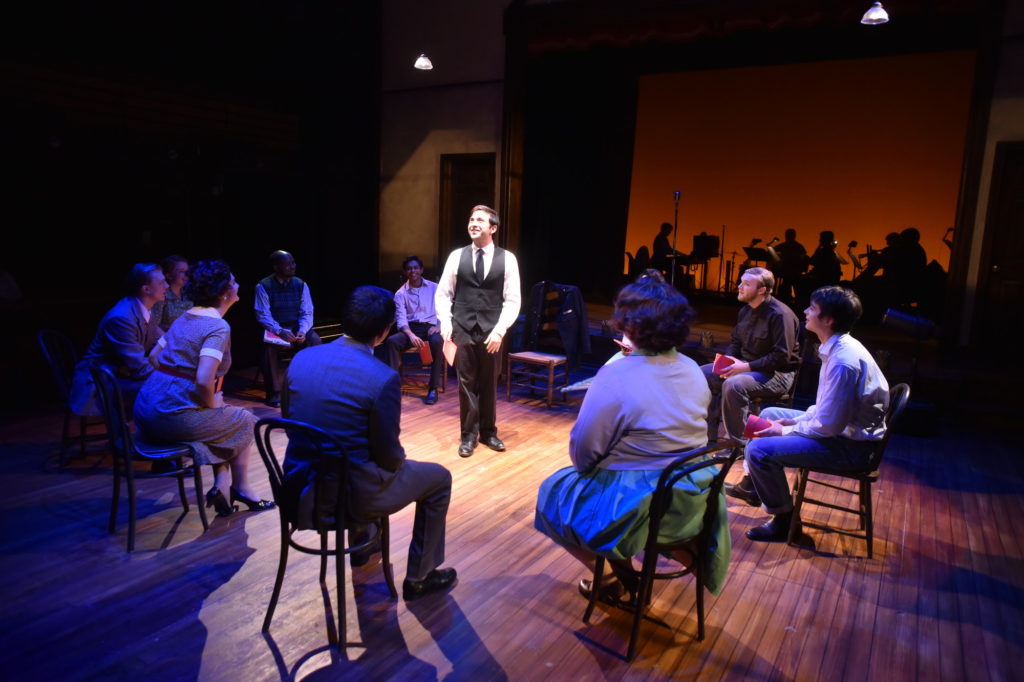 Artistic Staff
Director: Vincent J. Cardinal
Music Director/Conductor: Catherine A. Walker
Choreographer/Fight Choreographer: Aline Mayagoitia
Scenic Designer: Anton Volovsek
Costume Designer: Michayla Jane Q. Van Treeck
Lighting Designers: Abbey Kojima, Rob Murphy
Wig & Makeup Designer: Rowan Renstrom-Richards
Vocal Coach: Annette Masson
Stage Manager: Sara Burgess
Cast
Adele Rice: Emilie Kouatchou
Alfie Byrne: Barrett Riggins
Baldy: BJ Myers
Breton Beret/Carson: Tom Sweeney
Mr. Carney/Oscar Wilde: Elliott Styles
Ernie Lally: Matt Sena
Father Kenny: Sam Hamashima
Kitty: Grace Bydalek
Lily Byrne: Kat Ward
Miss Crowe: Carly Snyder
Mrs. Curtin: Aline Mayagoitia
Mrs. Grace: Sarah Lynn Marion
Mrs. Patrick: Jordyn Norkey
Peter: Ben Ahlers
Rasher Flynn: Jamie Colburn
Robbie Fay: Ben Walker
Sully O'Hara: Rohit Gopal
Ensemble: Natalie Duncan, Thomas Laub, Sophia Madorsky, Lake Wilburn
Resources
[accordion title="A Symbolic Step to Correct a Huge Wrong"]
The British government announced on Wednesday, October 19, 2016, that it intends to posthumously pardon thousands of men convicted for consensual sexual relationships with other men. A proposed amendment dubbed the "Turing Law" was announced by the U.K.'s Ministry of Justice to "build on the case of Enigma codebreaker Alan Turing, who committed suicide following his conviction for gross indecency."
"It is hugely important that we pardon people convicted of historical sexual offences who would be innocent of any crime today," said Sam Gyimah, the U.K.'s justice minister. Lord John Sharkey, who proposed the amendment, states some 65,000 men were convicted under now-repealed indecency laws and 15,000 of them were still alive. Turing, who died in 1954, was posthumously pardoned by Queen Elizabeth II in 2013. At the time, Parliament member Ian Stewart stated that posthumous pardons were an important "symbolic step that … the country recognizes a huge wrong was done."
Until 1967, consensual sexual acts between people of the same sex were punishable as "gross indecency" in the U.K. After helping the allies win World War II, Turing lost his security clearance because of his conviction and was forced to take estrogen to neutralize his sex drive.
The writer Oscar Wilde is also among those convicted of crimes related to homosexuality, in his case to two years of hard labor. Wilde could be among those pardoned.
— excerpted from npr.org, reporting by Rebecca Hersher
[/accordion][accordion title="From the Director"]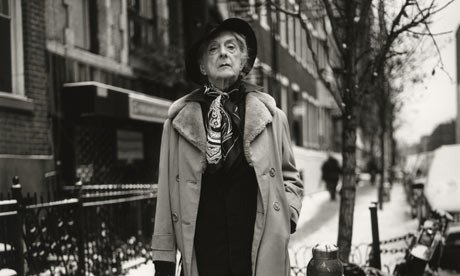 When I was a young man living in Manhattan, writer Quentin Crisp strolled around my neighborhood. Well into his seventies, his cheeks were rouged, his hair a purple cotton candy up-do tucked under a jauntily tilted wide brim hat. He wore a broad collared blouse with a large silk scarf around his neck. When Crisp went out, he was out. Alfie, the Man, of our musical's title, is in many ways the opposite of Crisp. Closeted, ashamed, comforted only by the Oscar Wilde of his imagination. He is afraid that his community and his God will reject him.
As we have rehearsed A Man of No Importance, Crisp and his epigrams have been in the forefront of my mind. He wrote in The Naked Civil Servant of his sexuality and effeminacy:
These crippling disadvantages gave my life an interest that it would otherwise never have had. To survive at all was an adventure; to reach old age was a miracle. In one respect it was a blessing. In an expanding universe, time is on the side of the outcast.
He captured the state of Ireland in the 1960s when he offered:
When I told the people of Northern Ireland that I was an atheist, a woman in the audience stood up and said, 'Yes, but is it the God of the Catholics or the God of the Protestants in whom you don't believe?
And finally, on love he wrote:
If love means anything at all it means extending your hand to the unlovable.
In A Man of No Importance, the community, each member flawed in his/her own right, extends a hand to the unlovable Alfie Byrne, telling his story, affirming his worth and by doing so validates the humanity and the substance of a compassionate people.
— Vincent J. Cardinal, Director
[/accordion]
Media
Program
Photos
[cycloneslider id="16-17-man-of-no-importance"]