Walter T. Everett
Professor Emeritus of Music
---
---
Bio
Walter Everett is the author of both the two-volume study, The Beatles as Musicians, and The Foundations of Rock, and co-author with Tim Riley of What Goes On: The Beatles, Their Music and Their Time, all published by Oxford University Press. For What Goes On, Everett has posted 4.5 hours of video presentations of Beatles-based analysis with demonstrations on guitar, piano, drums, bass and vocals, and for The Foundations, Oxford hosts a website including more than 400 audio and visual resources created by the author. One volume of his Beatles set has been translated into Spanish as Los Beatles como músicos, published by Eterna Cadencia in Buenos Aires. He also edited the essay collection, Expression in Pop-Rock Music, for Routledge, and co-edited with John Covach two volumes of Contemporary Music Review. He is currently co-authoring, with Katie Kapurch, a book tentatively titled Sex and Gender in Rock and Pop Music from the Beatles to Beyoncé for Bloomsbury Press.
Everett has published more than thirty book chapters in edited collections and peer-reviewed articles appearing in Music Theory Spectrum, the Journal of Music Theory, Music Analysis, Music Theory and Analysis, The Musical Quarterly, Music Theory Online, Popular Music, Contemporary Music Review, the Mozart-Jahrbuch, College Music Symposium, Theory and Practice, In Theory Only, Beatlestudies, Beiträge zur Popularmusikforschung, Genre, Interdisciplinary Literary Studies, and Soundscapes, exploring diverse topics in rock music from Willie Mae Thornton to Missy Elliott, and other analytical and theoretical questions dealing with eighteenth- and nineteenth-century song, opera and sonata form. He is also a contributor to The Grove Dictionary of American Music and provided approximately fifty popular-music examples for Miguel Roig-Francoli's textbook, Harmony in Context.
Prof. Everett has addressed numerous audiences, with keynote presentations to national and international meetings in Liverpool, Nashville, New York, New Jersey, Finland, and Germany, and has spoken at dozens of conferences and universities from Vancouver to Boston, San Francisco to Tallahassee, and Salzburg to Canberra. Dr. Everett conducted archival work with composers' manuscripts in New York and Bonn. He has served as Fellow of the Mannes Institute for Advanced Studies in Music Theory (Chromaticism, 2006), as co-chair and faculty member of the Mannes Institute for Jazz-Rock Studies (2008), as faculty member of both the Workshops in the Pedagogy of Music Theory at the University of Massachusetts—Amherst (2016) and the summer post-graduate seminar, "Methods of Popular Music Analysis," at the University of Osnabrück (2011 and 2015), and as organizer of the 2017 conference, "Summit of Creativity: A Celebration of the Fiftieth Anniversary of The Beatles' Sgt. Pepper's Lonely Hearts
Club Band (Ann Arbor). His service also includes terms as chair of the Society for Music Theory Publications Committee, on the editorial boards of Music Theory Spectrum and Theory and Practice, as a prepublication reviewer for several book publishers, as chair of the Madison program committee for SMT, as a consultant to the College Board and as reader for the Graduate Record Examinations in Music Theory. A holder of fellowships from the National Endowment of the Humanities and the Rock and Roll Hall of Fame Archives, Everett has in addition received a total of more than $60,000 in grants for his research and the Kjell Meling Award for Distinction in the Arts and Humanities.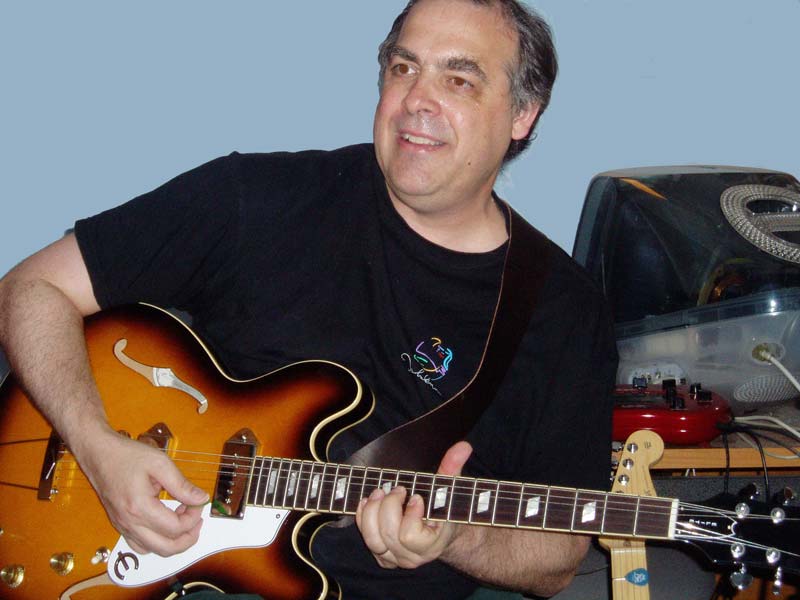 Education
Education
BS (music education, piano concentration), Gettysburg College
MM (music theory), University of Cincinnati College-Conservatory of Music
PhD (music theory), University of Michigan
---
Download Walter Everett's CV (PDF)
Selected Publications
Books
What Goes On: The Beatles, Their Music and Their Time, textbook and extensive multimedia materials for non-music majors, co-authored with Tim Riley. Oxford University Press, 2019.
The Foundations of Rock From "Blue Suede Shoes" to "Suite: Judy Blue Eyes." New York: Oxford University Press, 2009.
The Beatles as Musicians, The Quarry Men through Rubber Soul.  New York: Oxford University Press, 2001.
The Beatles as Musicians, Revolver through the Anthology.  New York: Oxford University Press, 1999.
Articles and book chapters
"The Representation of Meaning in Post-Millennial Rock." Black Box Pop: Beiträge zur Popularmusikforschung 38 (2012): 149-69.
"Death Cab for Cutie's 'I Will Follow You into the Dark' As Exemplar of Conventional Tonal Behavior in Recent Rock Music."  In Song Interpretation in 21st-Century Pop Music, ed. Ralf von Appen, André Doehring, Dietrich Helms and Allan F. Moore.  London: Ashgate, 2015, pp. 9-28.
"Detroit and Memphis: The Soul of Revolver."  In "Every Sound There Is": The Beatles' Revolver and the Transformation of Rock and Roll, ed. Derek Scott and Russ Reising. London: Ashgate, 2002, pp. 25-57.
"A Royal Scam: The Abstruse and Ironic Bop-Rock Harmony of Steely Dan."  Music Theory Spectrum 26/2 (Fall 2004): 201-235.
Awards
National Endowment for the Humanities Fellowship, 2003-2004.
Fellowship at the Rock and Roll Hall of Fame Archives, Cleveland, Ohio, for a week's residency studying documents related to Patti Smith, July 2016.