Percussion Institute
The MPulse Percussion Program is a one-week intensive that exposes students to fundamentals and strategies for musical and technical growth with Michigan's expert percussion faculty. During this week, students will have lessons, classes, and projects centered around marimba, snare drum, timpani, drum set, and percussion ensemble. Additionally, we will explore non-Western musical traditions, improvisation, musical technology, and how to prepare for college auditions.
Dates: July 9 – 15, 2023
Tuition (Including Room & Board): $1,785
Application Status: CLOSED for 2023
Non-Refundable Application Fee: $75
Email mpulse@umich.edu if a waiver code is needed for the $75 application fee due to financial need.
Priority Application Deadline: February 1, 2023*
Priority Admissions Notification: March 1, 2023
*Applications will remain open until all spots are filled in the program. Please check the application status above to see if we are still accepting applications on a rolling basis. Rolling basis applications will be reviewed on a monthly basis following the priority application.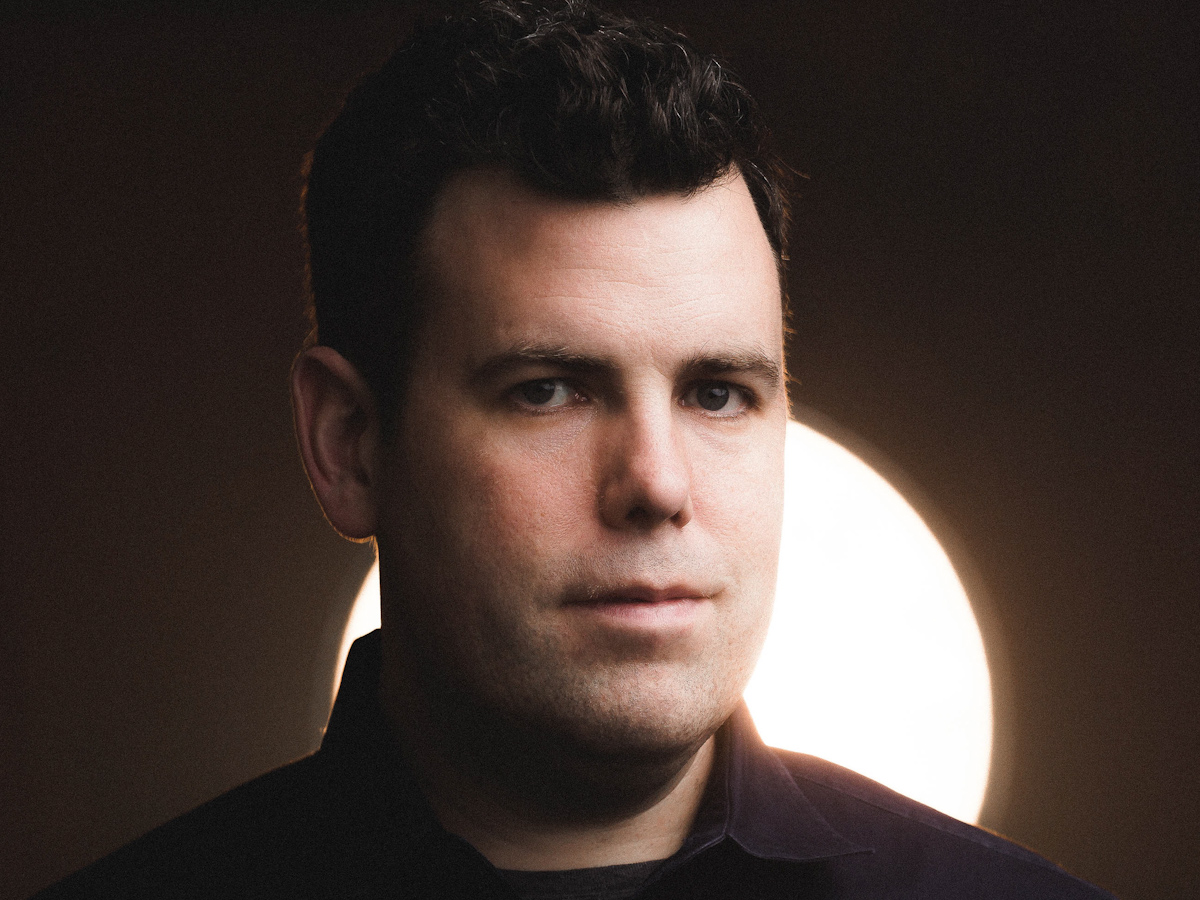 Doug Perkins
Associate Professor of Music and Director of Percussion Studies
Doug Perkins is a percussionist, producer, and conductor declared a "percussion virtuoso" by the New York Times. He has appeared at venues of all types including Carnegie Hall and Lincoln Center to the Alaskan Tundra. Perkins premiered over 100 works and with such composers as David Lang, Paul Lansky, John Luther Adams, Tristan Perich, Christian Wolff, Sofia Gubaidulina, and Steve Reich. He founded So Percussion, the Meehan/ Perkins Duo, and performs regularly with Ensemble Signal, among others. Perkins' acclaimed recordings can be heard on the Bridge, Cantaloupe, Harmonia Mundi, New Focus, New World, and Nonesuch labels.
Perkins is Associate Professor of Percussion/ Director of Percussion at the University of Michigan. He previously taught at the Boston Conservatory at Berklee, Dartmouth College, and was Director of the Chosen Vale International Percussion Seminar and endorses Black Swamp Percussion, Pearl/ Adams, Remo, Vic Firth, and Zildjian instruments, sticks, and mallets.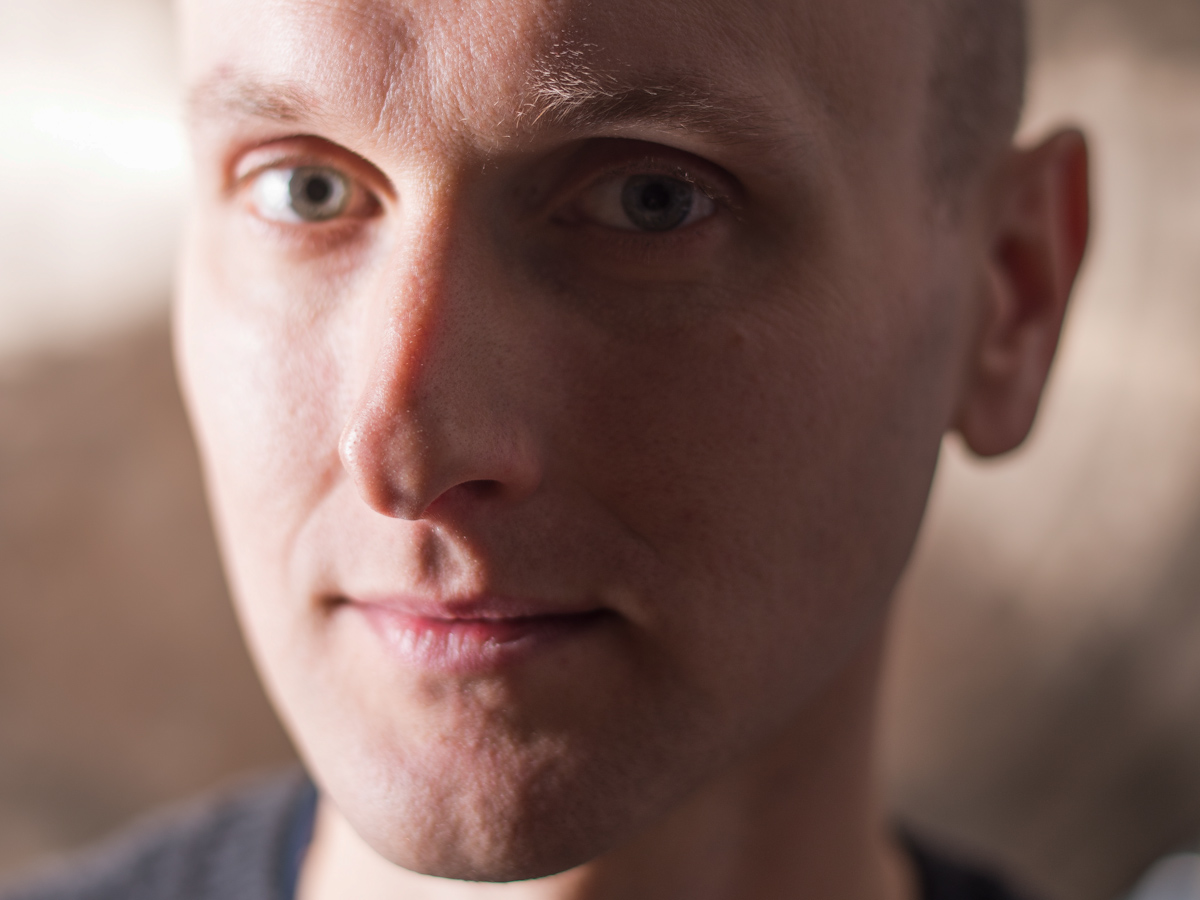 Ian Antonio
Assistant Professor of Percussion
Percussionist Ian Antonio's breadth of experience – concertizing across four continents with a wide variety of chamber ensembles, orchestras, experimental rock bands, avant-garde theatre companies, and as a soloist, conductor, and educator – has led him to develop a unique sound and approach to both performing and teaching. Ian is a co-director of the Wet Ink Ensemble, a collective of composers, performers and improvisers dedicated to adventurous music-making. He is also a member of the percussion ensemble Talujon and a former founding member of the piano percussion quartet Yarn/Wire and Zs. His playing is frequently featured at prestigious venues across the globe, including Lincoln Center, Brooklyn Academy of Music, Edinburgh International Festival, Barbican Centre, and Shanghai Symphony Hall. Ian's recorded performances can be heard on over 50 albums released by the Nonesuch, Carrier, Kairos, Warp, Tzadik, and Unseen Worlds record labels, among many others.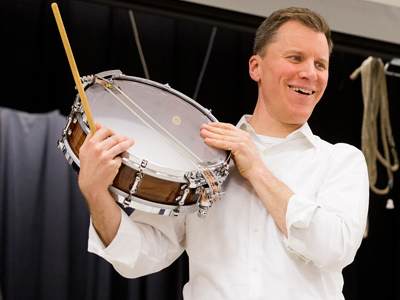 Tom Sherwood
Lecturer of Winds and Percussion
Tom Sherwood joined the percussion section of the Cleveland Orchestra in September 2015. He previously served as principal percussion of the Atlanta Symphony Orchestra from 1999-2015. A native of Fairfax, Virginia, his musical career began at a young age when he discovered his father's old drum set packed away in the garage. He graduated with a bachelor of music degree in percussion performance from the University of Illinois – Urbana-Champaign, where he was a student of Tom Siwe and was the youngest recipient of the Edgard Varese Memorial Scholarship. He subsequently earned a master of music degree from Temple University, studying with Alan Abel. Prior to joining the Atlanta Symphony, he was a member of the New World Symphony in Miami for three seasons. For the past 10 years, Sherwood has also been regularly performing at the Grand Teton Music Festival. He can be heard on over 25 recordings with the ASO and the New World Symphony on the Telarc, Deutsche Grammophon, RCA Red Seal, and ASO Media labels.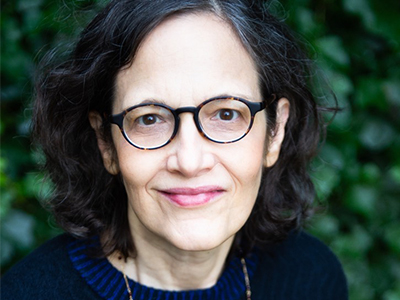 Nancy Zeltsman
Zeltsman is a professor at joint institutions Berklee College of Music and Boston Conservatory at Berklee. She has taught marimba at both schools since 1993 in positions that were created for her. Since 2013, she has been regular guest professor of marimba at Conservatorium van Amsterdam; and, since 2021, a Guest Artist teaching two weeks per year at University of Michigan.
Nancy has presented master classes across the United States and Europe, and in Japan, China, Mexico and Brazil – at The Juilliard School, Curtis Institute of Music, San Francisco Conservatory of Music, Lawrence Conservatory of Music (Appleton, WI), Cleveland Institute of Music, Royal College of Music (London), Académie supérieure de musique (Strasbourg, France), Escola Superior de Música (Lisbon, Portugal) and more. She has performed or presented at 12 Percussive Arts Society International Conventions and at PAS chapter events in 17 states and Stockholm, Sweden.
Nancy performs as a soloist and chamber musician – most often with violinist Sharan Leventhal as the duo Marimolin, or with marimbist Jack Van Geem. Performance venues have included the Tanglewood Festival of Contemporary Music, Ravinia Festival, subscription concerts with the San Francisco Symphony, Zankel Hall at Carnegie Hall and Merkin Concert Hall (New York), Shenzhen Concert Hall (China), and Harmony Hall (Fukui, Japan).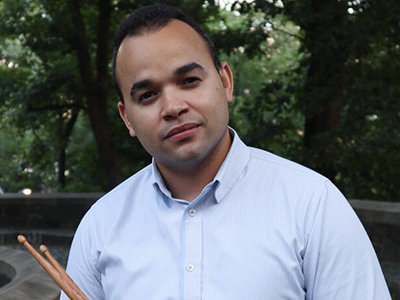 Jean Carlo Ureña Gonzalez
Jean Carlo served as percussionist for numerous ensembles in the Dominican Republic, such as the Youth Orchestra of Santo Domingo, The Juan Pablo Duarte Orchestra, Dominican Orchestra of Wind (ODV). Youth Orchestra of America in their Caribbean Tour, and the Simon Bolivar Youth Orchestra in their D.R. tour. Currently he serves as a substitute percussionist with the National Symphony Orchestra of Santo Domingo. Jean Carlo is the founder and co-director of the first Dominican percussion ensemble that mixes western traditions with Caribbean traditions ATEZA'O.
Jean Carlo Ureña González, a native of Dominican Republic, began his musical studies at the Elila Mena Music School, with piano. Concurrently he studied latin percussion from the hand of his father and his oldest brother. Jean Carlo joined the Music Academy of the Congregation Mita Inc. and where he was introduced to western percussion instruments. He further his studies at the National Conservatory of Music in D.R. where he studied classical percussion with Remy Taveras, Luis Martines el Sevif, Josue Santana and Dominican Folkloric Music with Edis Sánchez "El Gurú."
While studying in The Hartt School Jean Carlo was awarded as a winner of the Paranov Concerto Competition of 2015, where he performed the Emmanuel Sejourne's Marimba Concerto with the Hartt School Orchestra. In addition, in 2017 he was the recipient of the Alexander Lepak Percussive Award given to the outstanding, collaborative and percussion community involving percussionists. Jean Carlo was the first Dominican to perform a concerto with marimba with the National Symphony Orchestra of Dominican Republic, when he performed Ney Rosauro's Marimba Concerto No.1, conducted by Christopher Zimmerman.
Jean Carlo has shared stages with renowned musicians such as: Stefan Bauer, Shane Shannahan, Alison Balsom, Paquito D'Rivera and Gustavo Dudamel.
Jean Carlo holds a Bachelor in Music from the Hartt School of Music, a Master in Music Performance and Master in Chamber Music Performance from the University of Michigan. Currently Jean Carlo is a candidate for his Doctor of Musical Arts Degree from The University of Michigan. His teachers include Ben Toth, Douglas Perkins, Ian Antonio, Joseph Gramley, Jonathan Ovalle, Thomas Sherwood, Jeremy Epp, Shane Shannahan, Ted Piltzecker, Cary Kocher, Rogerio Boccato, Joe Galeota and John Amira.
Program Sample Schedule
While schedules vary year-to-year, the 2022 schedule will provide insight into the programming provided.
Eligibility & Audition Requirements
MPulse Percussion is open to students entering grades 9 (nine) through 12 (twelve) in Fall of 2023.
Audition Video
Upload a video containing the following items:
One snare drum solo or etude (rudimental or solo)
One mallet solo or etude (two or four mallets)
Optional: We invite you to upload any other video(s) that showcases your musical talents and interests. This might include drum set, timpani, an ensemble performance, and much more.
MPulse Scholarships
Merit Awards
A limited number of scholarships are available for extremely talented students based on Faculty discretion. Consideration for these scholarships is automatic for applications received by the priority application deadline.
Need-Based Awards
A limited number of need-based scholarships are available to families with an Adjusted Gross Income (AGI) of $100,000 or under in the previous calendar year, or with special circumstances due to the pandemic. To be considered you must upload your financial aid materials by the application deadline as part of your application.  This includes:
Monthly Expenses
Previous Year's Tax Return
Statement of Need
Watson Scholarship (For Michigan Residents Only)
In the spirit of the life of a graduate of the University of Michigan Medical School (1942) and Michigan physician, the Watson A. Young Scholarship promotes academic excellence and college aspiration among students with financial need. These need-based scholarships support middle and high school students' participation in summer opportunities at U-M that seek to develop students' interests and abilities in academic disciplines and expose students to the experiences and possibilities provided by higher education.
Resources
Application Resources: Coming Soon!
MPulse Policies: Refund Policy
Questions?
MPulse Summer Performing Arts Institutes
Office of Engagement & Outreach-Youth & Adult Programs
University of Michigan School of Music, Theatre & Dance
Stearns Building │ 2005 Baits Drive │ Ann Arbor, MI 48109
Phone: (734) 936-2660
Email: mpulse@umich.edu