Michigan Youth Euphonium & Tuba Ensemble
The Michigan Youth Euphonium & Tuba Ensemble (MYETE) provides students advanced experience in performing a variety of euphonium & tuba ensemble repertoire. Under the direction of Prof. David Zerkel, students will work with current U-M graduate and undergraduate students from the SMTD Euphonium & Tuba Studio to bolster their overall musicianship, learn exciting ensemble repertoire, and participate in weekly rehearsals culminating in end of semester performances.
Applications for the 2022-2023 Michigan Youth Euphonium & Tuba Ensemble are now open!
Applications are now being accepted on a rolling basis following the May 1, 2022, priority deadline. Feel free to contact SMTD Engagement & Outreach Staff via email (smtd-youthandadult@umich.edu) if you have any questions.
Rehearsal Information
Time: Thursdays, 6:00 – 7:30 PM
Location: Room TBD, Earl V. Moore Music Building
(UM North Campus, 1100 Baits Dr, Ann Arbor, MI 48109)
Season Schedule
*NOTE: Dates and times for MYETE 2022-23 Season Events are subject to change
Faculty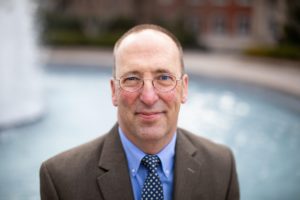 FACULTY DIRECTOR – DAVID ZERKEL
Professor of Tuba & Euphonium
A dedicated educator, Zerkel's students have enjoyed numerous musical and professional successes under his direction. He has had multiple winners in the Leonard Falcone Competition, the solo competition of the International Tuba Euphonium Conference, and the national Music Teachers National Association solo competition. Alumni from his studio have performed with the Cleveland Orchestra, Chicago Symphony Orchestra, and the New York Philharmonic. Many others are leading successful teaching careers at the secondary and post-secondary level.
Zerkel joins SMTD from the University of Georgia where he is a Professor of Tuba and Euphonium. In addition to his work in higher education, Zerkel leads an active career as a performer. He has performed with orchestras including the Philadelphia Orchestra, New York Philharmonic, Chicago Symphony Orchestra, Atlanta Symphony Orchestra, National Symphony Orchestra, Baltimore Symphony Orchestra, and the Kennedy Center Opera House Orchestra. He is a member fo the Brass Band of Battle Creek, was a founding member for the Washington Symphonic Brass, and has performed with the Burning River Brass. He began his performing career as a member of The United States Army Field Band and The United States Army Band.
Auditions / Eligibility
(updated for 2022-23 season)
Those interested in participating in the 2022-2023 Michigan Youth Euphonium & Tuba Ensemble Season should complete an application by following the directions posted in the following section.
NOTE: The Michigan Youth Euphonium & Tuba Ensemble does not require an audition to participate.
ELIGIBILITY
Students interested in the Michigan Youth Euphonium & Tuba Ensemble must be enrolled in grades 9 through 12 for the 2022-2023 academic year.
Tuition | Fees | Scholarships
2022 – 2023 TUITION
Participant – $315.00
Non-refundable application fee – $50
A discounted tuition rate of $315.00 per additional ensemble is available for musicians who participate in multiple ensembles. This discount is applied to the ensemble of equal or lesser value.
NEED-BASED SCHOLARSHIP
A limited number of need-based scholarships are available to families with an Adjusted Gross Income (AGI) of $100,000 or under in the previous calendar year, or with special circumstances due to the pandemic. To be considered you must upload your financial aid materials by the application deadline as part of your application. This includes:
Monthly Expenses
Previous Year's Tax Return
Statement of Need
REFUND POLICY
Full refunds of MYE tuition are only available before the first rehearsal (September 11, 2022). SMTD Engagement and Outreach refund policy
Contact Us
email at smtd-youthandadult@umich.edu
phone at (734) 936-2660
DURING MYE SEASON (approx. September – March) Engagement & Outreach Staff monitors emails the following times
Sunday – Thursday, 10:00 A.M. – 4:00 P.M. EST
OUT OF SEASON (approx. March – August) Engagement & Outreach Staff monitors emails the following times
Monday – Friday, 10:00 A.M. – 4:00 P.M. EST
Engagement & Outreach Staff monitors phone lines during the following hours, regardless of the time of year
Monday – Friday, 10:00 A.M. – 4:00 P.M. EST