Maria Castillo and Régulo Stabilito have been named the School of Music, Theatre & Dance's 2020 EXCEL Prize winners. The pair will receive $10,000 in funding and continued mentorship from EXCEL, SMTD's entrepreneurship and career planning program, in support of the Latin American Music Initiative (LAMI) which they founded to convene a community of musicians interested in the study, understanding, and promotion of Latin American music around the globe. Castillo and Stabilio will use the funding to help launch LAMI's first festival, I LAMI Festival: From Latin America to the World.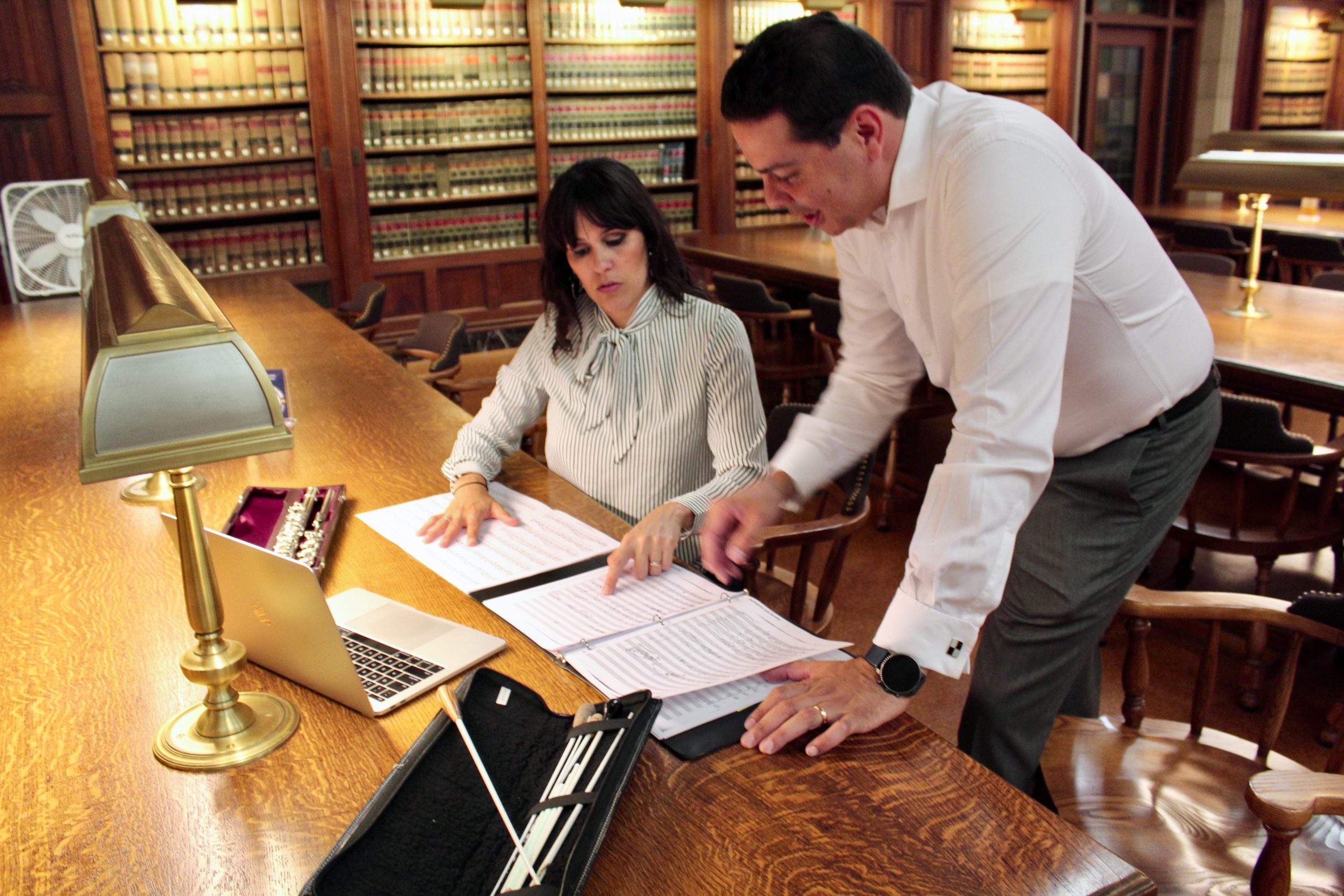 "We are extremely happy and honored to be the recipients of the 2020 EXCEL Prize," said Castillo and Stabilito. "We founded LAMI in 2018 with the mission to change the anonymity of Latin American composers and the invisibility of their works. We have already felt the importance of becoming an organization in service of our community and their needs."
Castillo and Stabilito developed LAMI's work around three areas called the Alma, Ofrenda, and Siembra branches. Alma, the Spanish word for soul, encompasses the discovery, editing, printing, and publishing of "lost-unedited" works from Latin America. Ofrenda, Spanish for offering or gift, focuses on the production of concerts and recordings. And Siembra, which means seed or plant in Spanish, focuses on educational activities and publishing an online magazine promoting Latin American artists and works.
"We are so pleased to support LAMI and its inspiring work," said Jonathan Kuuskoski, assistant professor of music and director of EXCEL. "Maria and Régulo have built an impressive vision around the idea of advocating and creating awareness for the music of Latin American composers. From my first meeting with them at the SphinxConnect conference — before they arrived at Michigan for their graduate work — it was clear they had big aspirations, and the courage and tenacity to pursue them."
During their time at Michigan, Castillo and Stabilito have utilized EXCEL's offerings to grow LAMI, attending a number of the lab's courses and participating in workshops. Over the last three years, the pair earned an EXCEL Enterprise Award to support their initial LAMI project, and they were awarded a 2019 EXCELerator Fellowship which offered extensive mentorship and seed funding.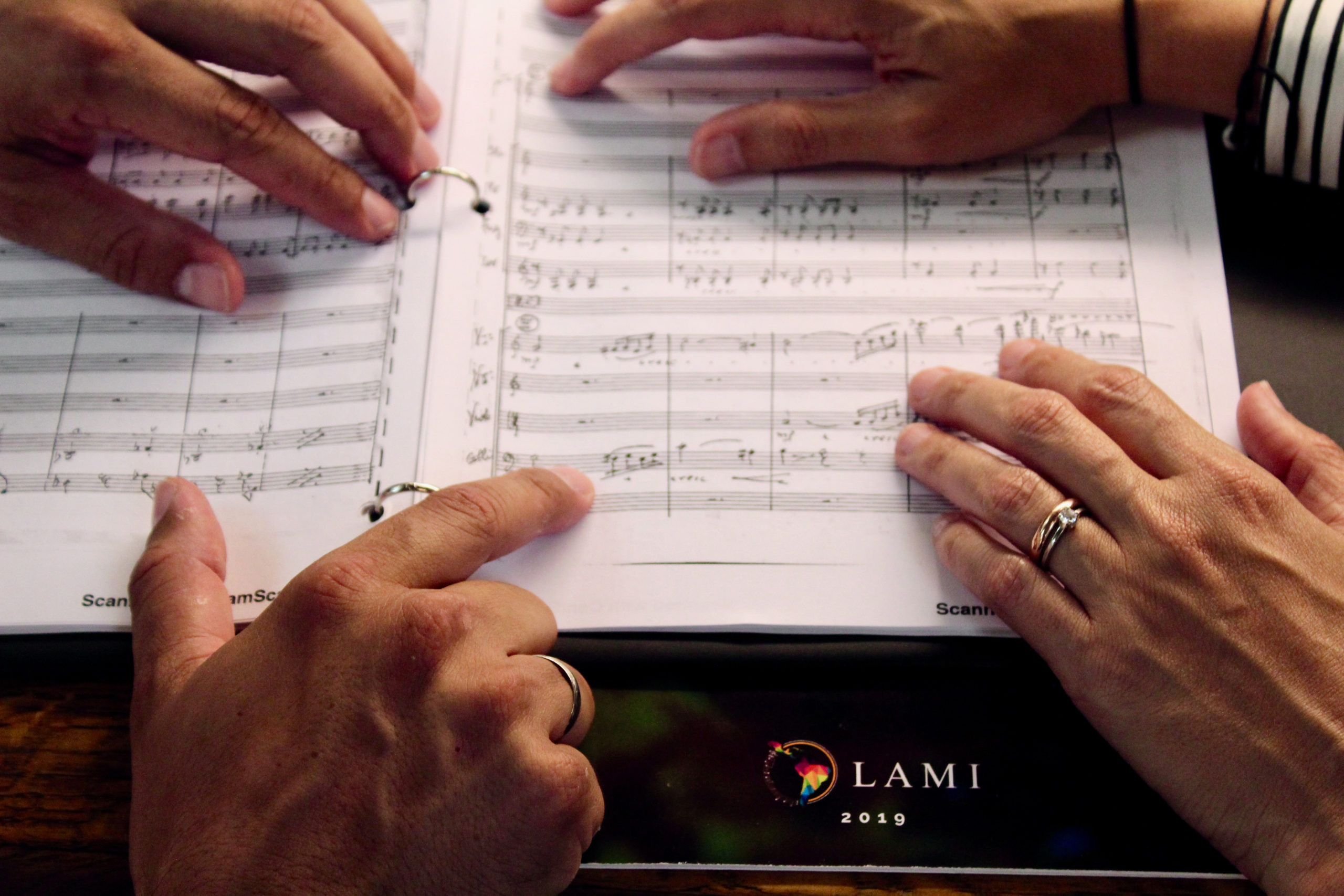 "Theirs is a quintessential example of how to make progress towards big goals, through the application of entrepreneurial strategies that allow for iterative experiments and growth based on proven success," said Kuuskoski. "They are poised to become mentors for future arts leaders and we are so thrilled that LAMI's first festival — the first of its kind — will launch here at Michigan in 2021 with the support of this award."
Castillo and Stabilito agree that their work with EXCEL has helped grow LAMI in new and important ways, and they encourage others to take advantage of these resources.
"As recipients of the EXCEL Fund in 2018, the EXCELerator Fellowship in 2019, and now the EXCEL Prize in 2020, we encourage SMTD students to follow their dreams," said Castillo and Stabilito. "Here at U-M, you will find all of the support and guidance you need to make your dreams as artists and entrepreneurs come true."
The School of Music, Theatre & Dance awards the EXCEL Prize annually to a University of Michigan student or student team. The prize recognizes extraordinary excellence in performing arts entrepreneurship, leadership, and social impact. 
More information
Latin American Music Initiative (LAMI)