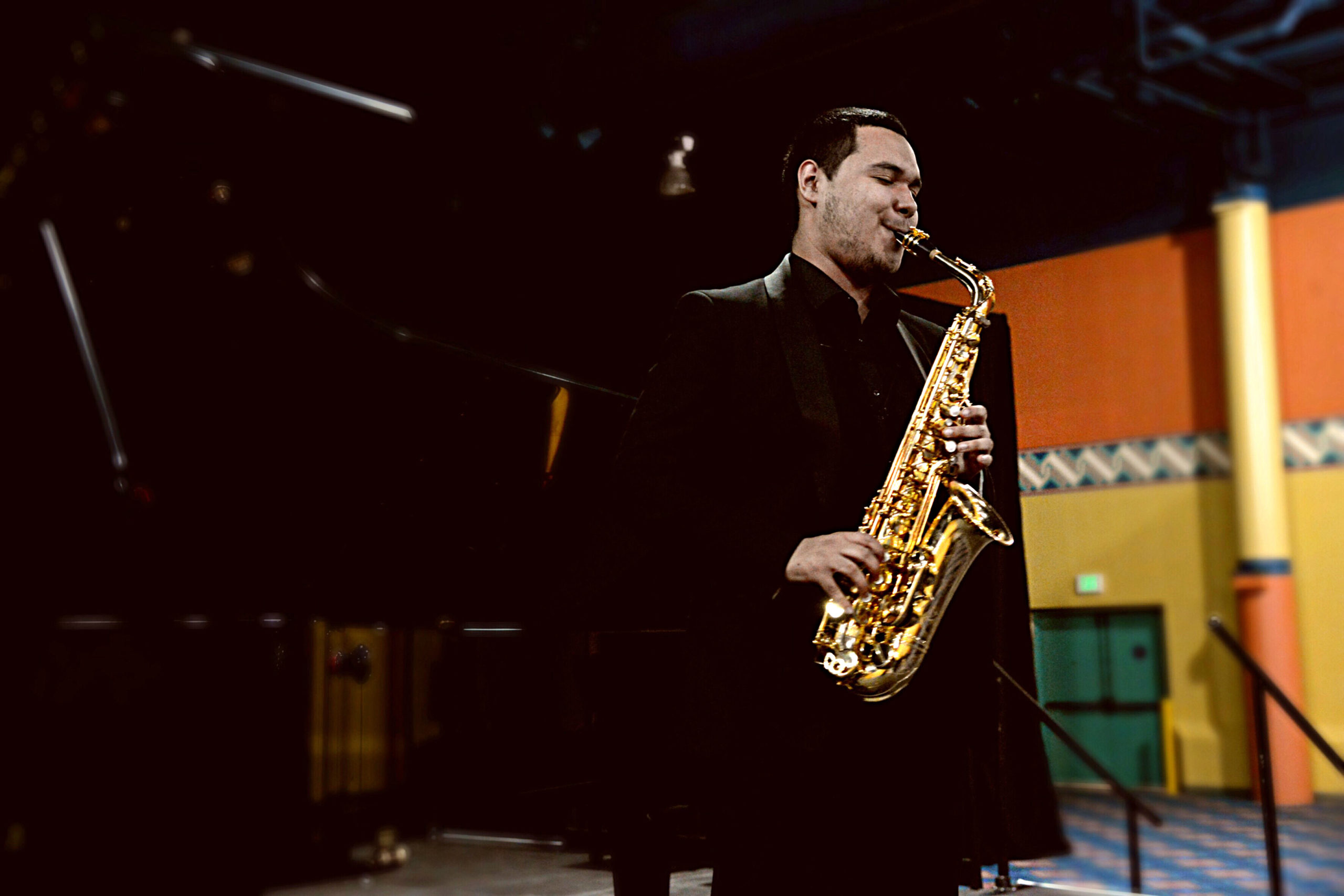 Salvador Flores, a rising senior saxophonist, was named the winner of the 2020 U.S. Army Band National Collegiate Solo Competition. As part of the win, Flores will be the featured soloist with The United States Army Band "Pershing's Own" for two performances — including one at the U.S. Capitol — during the 2020-21 concert season.
"Winning the 2020 National Collegiate Solo Competition is an incredible honor and a fantastic piece of news to hear, especially during these difficult and extraordinary times," said Flores. "Having the chance to work and perform with the United States Army Band "Pershing's Own" is an incredibly rare and life-changing opportunity for any young musician. To say I am extremely excited for these upcoming performances is an understatement!"
"It is a deeply heartening to witness a student who works so obsessively hard receive such incredible recognition at the national level," said Timothy McAllister, Associate Professor of Saxophone.
In addition to this win, Flores has received several other accolades this year. He was named one of the winners of SMTD's 2020 Concerto Competition, he received first prize in the 2020 North American Saxophone Alliance Collegiate Solo Competition, and was named a 2020 Yamaha Young Performing Artist.