Multiple students, faculty and staff at the School of Music, Theatre & Dance (SMTD) received 2019 North Campus Deans' MLK Spirit Awards. The awards are given to students, student organizations, staff, and faculty members at the University of Michigan North Campus who exemplify the leadership and vision of Dr. Martin Luther King, Jr. through their commitment to social justice, diversity, and inclusion.
The awards ceremony took place on January 21 as part of U-M's MLK Symposium, which begins on MLK Day. The North Campus units also include Stamps School of Art & Design, the College of Engineering, and the Taubman College of Architecture and Urban Planning.
SMTD Student MLK Spirit Award Winners were Alyxandra Charfauros (theatre), Julian Goods (voice/conducting/organ), Kellan Kryak (theatre), Nyah Pierson (theatre), and Lindsey Sharpe (cello). The winner for Student Organization was Arts in Color, comprising SMTD dance students. Faculty winners were José Casas (theatre & drama), Edward Sarath (jazz & contemporary improvisation), and Louise Toppin (voice). Staff MLK Spirit Award winners were DeeDee Ulintz, director of student affairs, and Freyja Harris, diversity and inclusion chief officer.
Here are the MLK Spirit Award winners' profiles:
MLK Spirit Awards: Students
Alyxandra Charfauros, a Department of Theatre & Drama sophomore, is dedicated to bringing attention to the Asian/Pacific Islander experience through theatre and dialogue. At the DEI Spring Luncheon, Charfauros performed an original "physical" poem for DEI leaders and champions, including President Mark Schlissel. The poem embodied her personal experience as a person of color and the idea of skin aversion/abuse. She is working on the #IAm Video Campaign (sponsored by SMTD's Office of DEI), ­a video series that circulates primarily Asian American and Pacific Islander American voices throughout U­-M, serving as a positive platform for student narratives that fall through the cracks. Charfauros is also involved with Pass the MiC, ­in collaboration with Michigan in Color. This new podcast unpacks and engages with voices and stories of color throughout campus, acting as a cultural resource to educate listeners and engage individuals in meaningful discourse. She currently serves as a dean's liaison for the SMTD DEI Office and as a member of the Student Advisory Board for the Vice Provost's Office of DEI.
Julian Goods is a senior studying choral music education with a primary focus on voice and secondary focuses on pipe organ and conducting. Over the past four years, he has worked closely with the choral conducting and music education faculty to help find ways of becoming a successful and effective teacher in schools with primarily African American populations. He has worked as a liaison to the dean of SMTD, where he focused on ways to make classrooms and teaching more diverse, both in population and in the repertoire. Recently, he traveled to South Africa, spending two weeks learning about the country's music and traditions, creating ways to incorporate South African music in the classroom, and serving as a guest clinician for choirs in the cities of Pretoria and Soweto. He currently directs the Michigan Gospel Chorale and is a member of the National Association of Negro Musicians, the American Choral Directors Association, and the American Guild of Organists.
Kellan Kryak, a senior in the Department of Theatre & Drama, is the director of Basement Arts, a ­student-run organization that provide opportunities for unique and diverse stories to be shared through staged productions. Kryak is committed to encouraging conversations and training about race, gender, and inclusivity both in the classroom and in the Ann Arbor community. She has been involved with the Prison Creative Arts Project on campus, facilitating drama workshops to men at the Gus Harrison Correctional Facility in Adrian, Michigan, which focused on issues such as addiction and politics. In addition, each year Kryak engages in a photography project that abstractly depicts the personal experiences of a music, theatre, or dance student in order to create a more collaborative, creative, and inspiring community.
Nyah Pierson, a theatre major (acting) serves as the general manager for Project SOAR, a student organization focused on arts recruitment of minorities through outreach in Southeast, Michigan. She is a member of the DEI Student Advisory Board for student life and spent her summer studying the Israeli/Palestinian conflict. Pierson served as a site leader for the U­-M Alternative Spring Break in Saratoga Springs, New York, where she facilitated discussions on Native American history. This spring, she will travel to Johannesburg, South Africa as part of a departmental immersive experience with Market Theatre to learn about the culture and arts of South Africa.
Lindsey Sharpe, a senior cello major, is the recipient of a performing arts scholarship from the Congressional Black Caucus Foundation and currently serves as a dean's liaison for SMTD and treasurer for the Sigma Alpha Iota Women's Music Fraternity. She has helped plan multiple conferences for the Sphinx Organization and has served as an artist intern for two years for the University Musical Society. Sharpe volunteers her time as a piano instructor for the El Sistema music program, Our Own Thing, which was founded by Emeritus Professor Willis Patterson to provide free music education to youth in neighborhoods near Ann Arbor. Additionally, she has worked with the educational staff of the Los Angeles Philharmonic as part of the National Take a Stand Festival.
MLK Spirit Awards: Student Organization
Arts in Color is a student organization comprising students from SMTD's Department of Dance. The organization mobilizes dance artists to become artists of change through immersive activities, sponsorship of guest artists, and artistic productions. Arts in Color is committed to helping dance students cultivate leadership skills to become agents of change for consciousness-raising and social activism around issues of diversity, equity and inclusion, including, but not limited to race, sexuality, gender, socio­economic status, and geographic location. The Arts in Color leadership team comprises Johanna Kepler (president), Victoria Briones (vice president), Sophia Allen (secretary of external affairs), and Shannon Nulf (secretary of internal affairs). Their faculty advisor is Anita Gonzales (interim chair of the Dance Department). 
MLK Spirit Awards: Faculty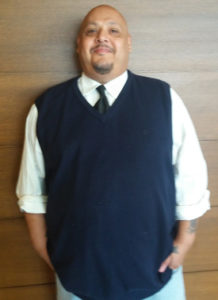 José Casas, assistant professor of theatre & drama (playwriting), joined the SMTD Faculty in 2017 and advocates for diversity, equity and inclusion in his daily work and teaching. Casas is currently writing a play about the Flint water crisis, highlighting the social injustices that the people of Flint have suffered for generations. Theatre & drama students will premiere the play in April. Last February, his play 14 was presented on campus and featured students and faculty. It was inspired by a deadly incident on the Mexican border during which smugglers abandoned 30 Mexicans who were crossing the desert.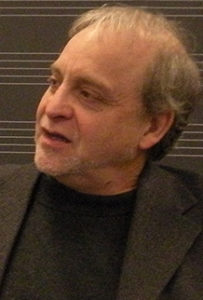 Edward Sarath, associate professor of jazz & contemporary improvisation, has been a champion for improving the diversity of repertoire in curriculum for years, which was exemplified by the publication of his new book Black Music Matters: Jazz and Transformation of Music Studies, and his course of the same title. In his research, he discusses white musical privilege, white musical fragility, and double musical consciousness. As director of the U-­M Program in Creativity and Consciousness Studies, Sarath has convened the Diversity Next! Series, connecting social justice concerns with consciousness and spirituality inquiry. He is faculty advisor to the Artists of Color organization and regularly mentors students of all backgrounds at SMTD. As president of the International Society for Improvised Music, he has convened Diversity Think Tanks across the nation, and cross-­cultural improvisation workshops in Europe and Asia.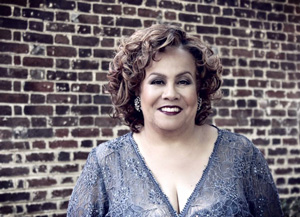 Louise Toppin joined the faculty of the Voice Department in 2017. She is a leading researcher on African American art song and spirituals, and currently teaches both undergraduate and graduate students in her African American Art Song course. She is the founder of the George Shirley Vocal Competition, which brings students from around the world to perform African American vocal repertoire as they compete for more than $20,000 in prizes. Dr. Toppin encourages her students to embrace their individuality and culture and to learn from one another.
MLK Spirit Awards: Staff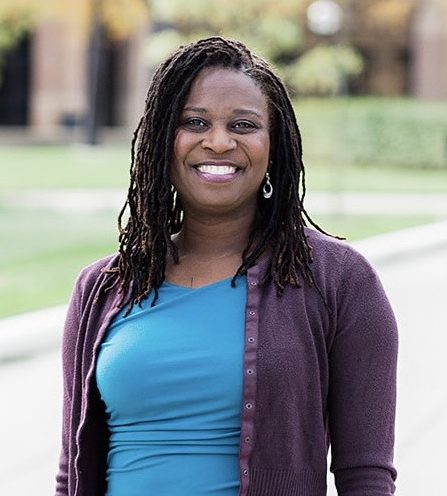 Freyja Harris, SMTD's former Diversity and Inclusion Chief Officer, is known for going beyond the requirements of her position by inspiring others to step forward, join together, and take active roles in promoting social justice and combating discrimination. Colleagues describe her as being "completely approachable" and maintaining an open-­door policy for everyone. In all areas—advising for both students and faculty; team­building; event planning; training; support; administration; hiring; and communications—she is exemplary and goes well beyond her required duties. This inspiration comes not only from Harris's years of professional experience with various community and state programs, but from her incredible energy and unflagging genuine positive, optimistic attitude.
DeeDee Ulintz, director of student affairs and program evaluation at SMTD, has addressed a lack of equity and inclusion for staff by establishing a Staff Representative Group. With the support of other leaders within the group, she implemented a Peer-­to ­Peer Recognition Award process that allows staff to monthly acknowledge five different people, each one demonstrating one of the following attributes: problem ­solving, teamwork, leadership, excellence, and going above and beyond. The group is now taking on additional goals, including the creation of a school­wide Staff Recognition Award, electing a staff advisory role, and contributing to a new evaluation process.