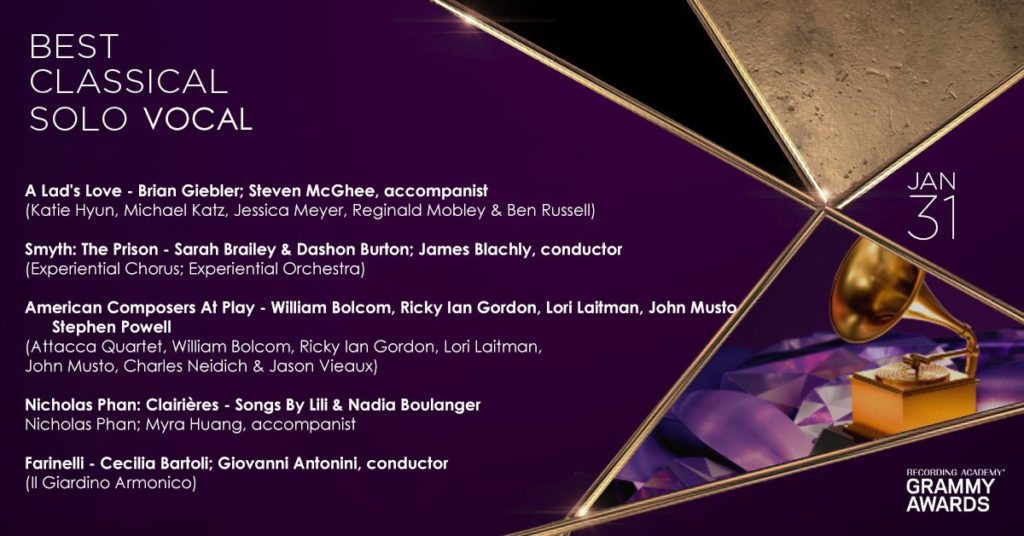 Once again, alumni of the University of Michigan School of Music, Theatre & Dance have been nominated for multiple Grammy Awards.* This year saw SMTD have three nominees in the Best Classical Solo Vocal Album.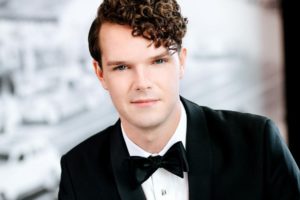 Tenor Brian Giebler (MM '12, voice) received his first Grammy nomination for Best Classical Solo Vocal Album, for his debut solo recording a lad's love. Giebler collected a stunning array of English songs from the early 20th century as a reminder that the composers and poets of that time were operating on multiple levels in the words and music they created, and that the beauty of their artistic statements still deeply moves us to this day. a lad's love also features accompanist and SMTD alumnus Steven McGhee (DMA '13, collaborative piano).
---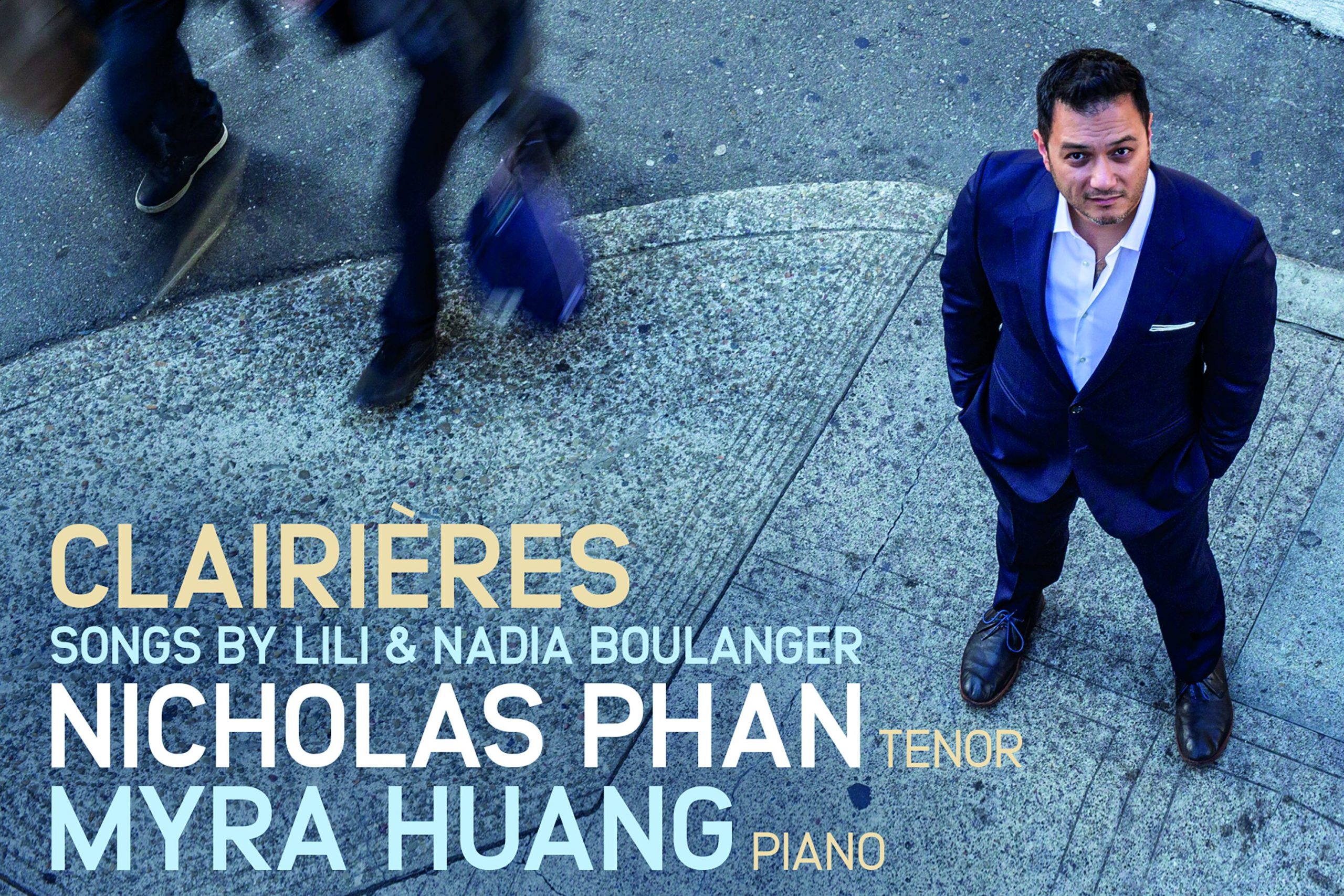 Clairières – Songs by Lili & Nadia Boulanger by alumnus Nicholas Phan (BM '01, voice) was nominated for Best Classical Solo Vocal Album. Phan's sixth album earned the tenor his third Grammy nomination. He was previously nominated for his 2010 recording of Stravinsky's Pulcinella with Pierre Boulez and the Chicago Symphony Orchestra and in 2017 for Gods and Monsters, his recording of selected German Lieder with Myra Huang. Clairières features Myra Huang as the piano accompanist on the album.
---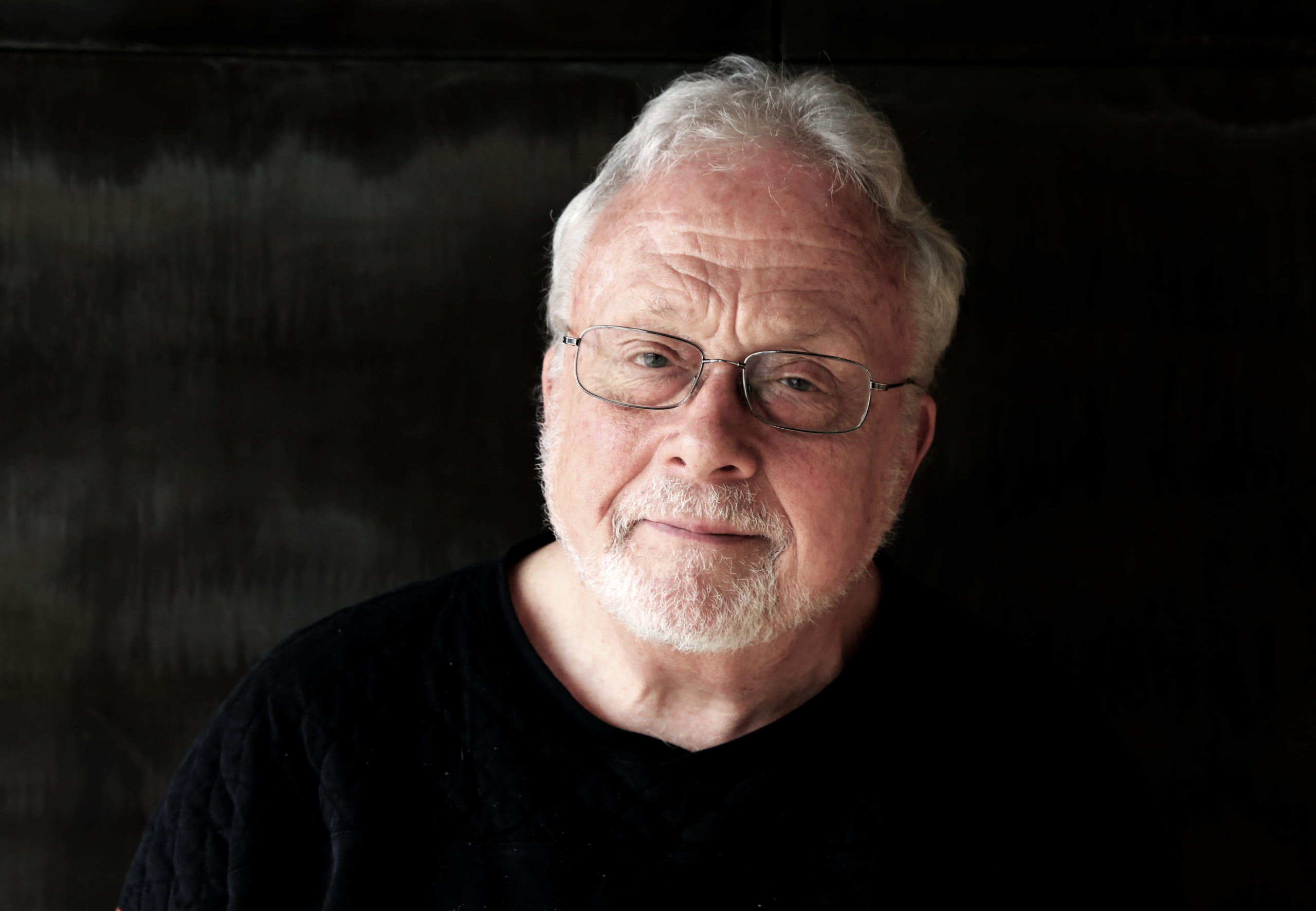 Pulitzer Prize-winner and emeritus professor of composition William Bolcom earned his fourth Grammy nomination for his work on baritone Stephen Powell's American Composers at Play – William Bolcom, Ricky Ian Gordon, Lori Laitman, John Musto. The album was Powell's first solo recording and boasts the participation of the four illustrious American composers. Bolcom, along with the three other composers, provided piano accompaniment as well as their songs. Bolcom previously won a Grammy for Best Classical Contemporary Composition for Bolcom: Songs of Innocence And Of Experience in 2005 and was nominated in that same category for Bolcom: Orphee-Serenade in 1993 and Bolcom: Symphony No. 4 in 1988.
---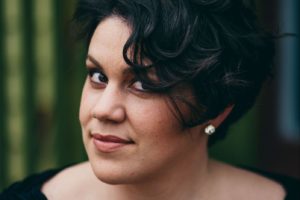 Alumna Kelly Ann Bixby (BM '06, DMA '19, voice) has been a core member of the 24-voice ensemble The Crossing, since 2009. The ensemble was nominated for their sixth Grammy for their album Carthage. The album, featuring music by James Primosch was nominated in the Best Choral Performance category. The Crossing has commissioned over 110 works, released 21 albums, and previously won Grammys in the Best Choral Performance category in 2018 and 2019.
---
The 63rd Annual Grammy Awards take place on Sunday, January 31, with the televised portion airing live on CBS at 8:00 pm EST. To view all the 2021 Grammy nominations please check out the Complete Nominees List.
*This article will be updated as we learn of any additional SMTD alumni who have been nominated for the 2021 Grammy Awards.
More information
The Recording Academy/Grammy Awards