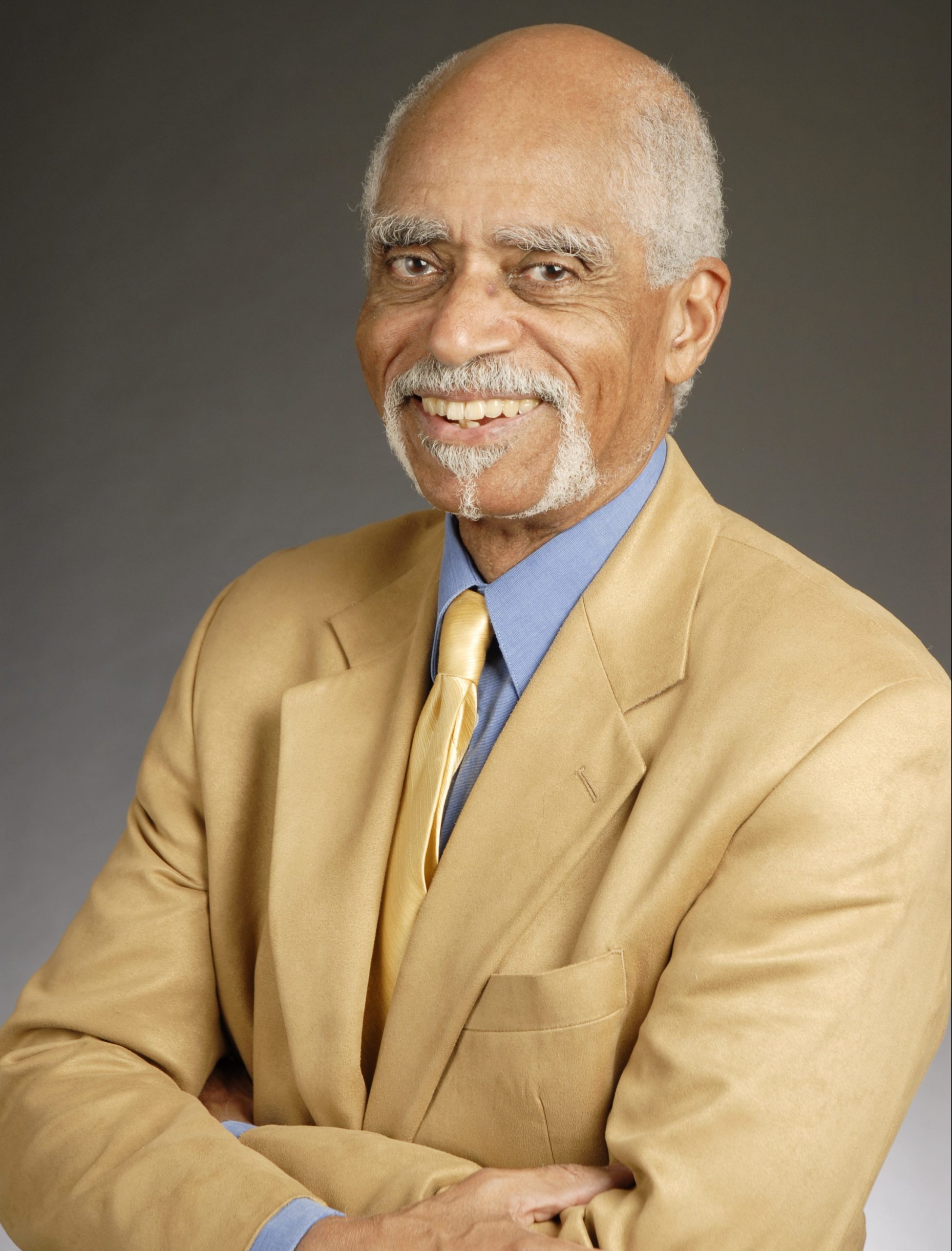 George Shirley, Joseph Edgar Maddy Distinguished University emeritus professor of voice, was named one of the Opera Hall of Fame's 10 inaugural inductees. The Opera Hall of Fame recognizes the achievements of outstanding living American artists, administrators, and advocates who have strengthened the art form and the field. It was established in 2020 on the occasion of OPERA America's 50th anniversary, a celebration of the progress of the industry over the past half-century.
"I was completely surprised by my selection for this honor! Being included in a panoply of illustrious artists such as those receiving like recognition is a prize unlike any I could have ever dreamed of," said Shirley. "I am grateful to have my career efforts acknowledged in such an astounding manner and will strive to continue to be worthy of this tribute."
Along with Prof. Shirley, the inaugural class includes Patricia K. Beggs, Grace Bumbry, Matthew Epstein, Simon Estes, Gordon Getty, David Gockley, Camille LaBarre, Dawn Upshaw, and Roma Wittcoff.
The inductees will enter the Opera Hall of Fame alongside those formerly recognized through the NEA Opera Honors, administered by the National Endowment for the Arts in collaboration with OPERA America from 2008–11. The honorees were selected from a pool of 199 nominations submitted by members and the public at large.
"I want to commend Opera America's vision in instituting the Opera Hall of Fame Award at this particular moment in our artistic and societal history," said Prof. Scott Piper, chair of the Department of Voice. "Opera America is making a bold statement with the artists it has identified as part of this first inaugural inductee class. Grace Bumbry, Simon Estes, and SMTD's George Shirley, in particular, have each impacted the field-at-large and opened the door that has subsequently allowed so many thrilling performances and beautiful voices to be seen and heard on the opera stages of the world."
An extraordinary talent allowed Shirley to surmount racial barriers throughout his early life. He was the first Black music teacher appointed to a high school faculty position in Detroit, the first Black member of the U.S. Army Chorus, and the first Black tenor to achieve a star career at the Met. In 2015, he was presented a National Medal of the Arts from President Barack Obama.
"Prof. Shirley's presence on our faculty is uplifting to all of us in the Department of Voice. He is an example of a consummate artist—intelligent, searching, fearless, and modest," said Piper. "The experience he brings to bear in any conversation or discussion only makes our department better. Through George, our students have a direct line to a special and inspirational golden era of the operatic art form. We all benefit from his mentorship and example. We are blessed to have him on our faculty in more ways than we can count."
An induction ceremony for the inaugural class will be held in early 2022 in New York City. An installation will also be created to honor all the members of the Opera Hall of Fame in the Sherrill Milnes Honors Gallery at OPERA America's National Opera Center in Manhattan.
"The fact that I have had the honor of performing in major opera houses worldwide with outstanding colleagues gives me great satisfaction," said Shirley. "The opportunity to share what I have learned from that experience with my students and see many of them succeed as performers and teachers give me equally, if not greater satisfaction. Both experiences have been and remain a blessing!"
More Information
OPERA America