Once again, alumni of the University of Michigan School of Music, Theatre & Dance have been nominated for multiple Grammy Awards.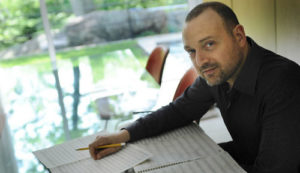 Derek Bermel (MM '93, DMA '97, composition and clarinet) received his second Grammy nomination, for Best Contemporary Classical Composition for his work Bermel: Migration Series for Jazz Ensemble & Orchestra. He had previously been nominated in 2009 for Best Instrumental Soloist(s) Performance (with Orchestra) for Voices for Solo Clarinet And Orchestra.
---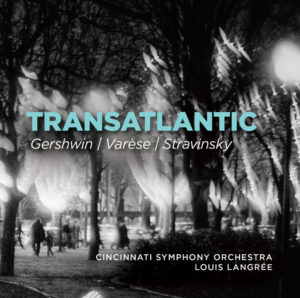 The Cincinnati Symphony Orchestra's recent album Transatlantic, conducted by Louis Langrée, was nominated for Best Orchestral Performance. Transatlantic features two versions of the University of Michigan's Gershwin Initiative's critical edition of George Gershwin's An American in Paris. The new edition was prepared by SMTD musicology professor and director of the U-M Gershwin Initiative Mark Clague. The CSO presented the world premiere of the new critical edition of An American in Paris during its 2017 European tour. Professor Clague is listed as a co-producer on the album.
---
The musical Ain't Too Proud: The Life and Times of the Temptations, which follows the development of the legendary Motown group, was nominated for Best Musical Theatre Album. Ain't Too Proud's book was authored by alumna Dominique Morisseau (BFA '00, theatre). She was also nominated for a 2019 Tony Award for Best Book of a Musical for Ain't Too Proud.
---
Alumnus Jesse Blumberg (BM '01, voice) was one of the lead soloists on the Boston Early Music Festival (BEMF) recording of Marc-Antoine Charpentier's Les Plaisirs de Versailles and Les Arts Florissants that received a nomination for Best Opera Recording. Blumberg has appeared on numerous BEMF recordings, including Charpentier's La Descente d'Orphée aux Enfers that won in this category at the 2015 Grammy Awards.
---
The 62nd Annual Grammy Awards take place on Sunday, January 26, with the televised portion airing live on CBS at 8 pm EST.
*This article will be updated as we learn of any additional SMTD alumni who have been nominated for the 2020 Grammy Awards.