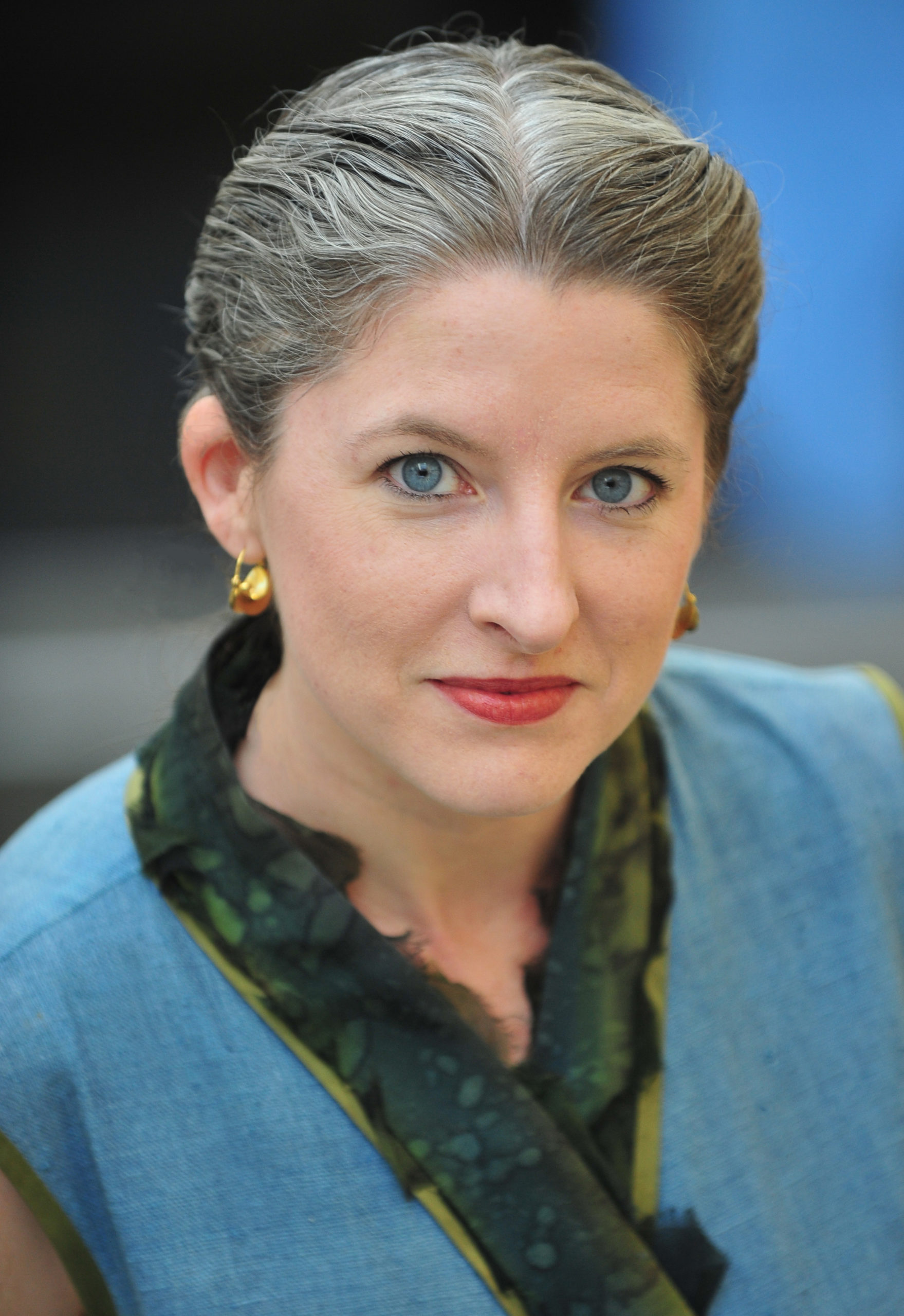 The 2020-21 academic year will bring the arrival of celebrated designer and educator Sarah M. Oliver to the Department of Theatre and Drama as Assistant Professor of Costume Design Technology.
"The joy of costume design is that it incorporates pretty much everything I love in the arts; drawing, textiles, fabric modification, patterning, and I can't wait to share my love of these things with students at the University of Michigan," said Oliver. "I am delighted to join the faculty of SMTD and begin an artistic collaboration with the community of faculty and students who are such passionate and creative theatrical problem solvers."
"Design & Production and the Department of Theatre & Drama are thrilled to welcome Sarah M. Oliver to the faculty this coming fall," said Chair Priscilla Lindsay. "Her expertise in costume technology and perspectives as a designer and teacher will be a wonderful addition to our program; during her campus visit, she energized and excited the students. We are all looking forward to working with this new colleague!"
"I am pleased to welcome Sarah M. Oliver to the School of Music, Theatre & Dance faculty," said Dean David Gier. "Sarah's incredible design talent and her reputation as an engaging educator make her an excellent addition to the Department of Theatre & Drama."
Oliver has designed and built costumes in the United States for theaters coast to coast — from the Los Angeles Opera to the New York City Opera. She has built costumes for drama, film, dance, opera, and musical theatre productions for designers in South Africa, England, Spain, Hong Kong, Canada, China, and the Bahamas. Over the course of her career, Oliver has worked in almost all levels of costuming — as a designer, assistant, maker, costume shop manager, wig maker, fabric dyer, wardrobe supervisor, and dresser.
Some of Sarah's most memorable productions include:
The Lily's Revenge

, an L.A. Drama Critics' Award winner, at The Magic Theatre in San Francisco, CA. 

A Little Night Music

, starring Jeremy Irons, Clare Bloom, and Michelle Pawk, at the New York City Opera in New York, NY.

Costume design for the Kauffman Center opening in Kansas City, MO.
Her work has been seen on the stages of the Washington National Opera, Oxford University, Irish Repertory Theatre, The Hong Kong Ballet, The Market Theatre, Heart of America Shakespeare Festival, Crossroads Theatre, Kansas City Repertory Theatre, and The Arizona Theatre Company.

While she has dedicated her professional career to designing, building, and teaching the art of costuming, Sarah continues to indulge in her first love — the study of textiles and weaving. She has travelled and worked internationally in China, Hong Kong, and Japan where she immersed herself in traditional weaving, embroidery, and dyeing arts.
Oliver received her BFA in fiber and weaving from the Kansas City Art Institute in 1997 and an MFA in costume design and technology from University of Missouri-Kansas City in 2008. She also has studied at the Fine Arts Center of Greenville.