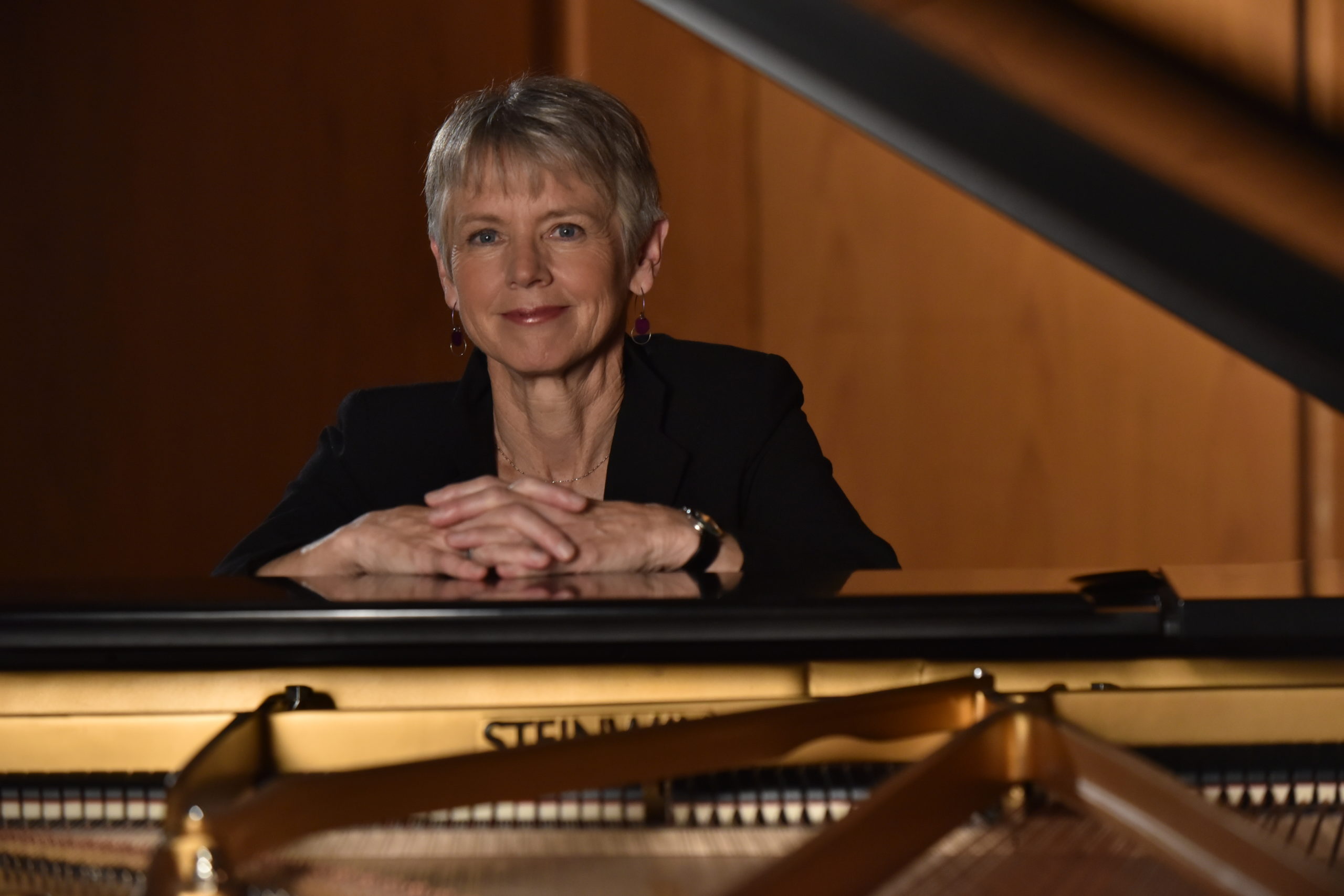 A few weeks ago, Ellen Rowe, Arthur F. Thurnau Professor of Jazz and Contemporary Improvisation and Chair of Conducting, was preparing to play at Dizzy's Club at Lincoln Center. March 30 marks the date she and The Ellen Rowe Octet would have made their debut.
While the COVID-19 pandemic prevented the event from happening, The Ellen Rowe Octet is making a debut of a different kind. Rowe created the School of Music, Theatre & Dance's first curated playlist which drops today, March 30.
Rowe created the playlist to celebrate the setlist for the Dizzy's Club performance, show her appreciation for the other musicians in the octet, and pay homage to the women who inspired her newest album, Momentum – Portraits of Women in Motion. Rowe had this to say about the selections:
"I went with a theme that revolves around my album, Momentum – Portraits of Women in Motion, in honor of the gig that isn't happening tonight at Dizzy's Club (but hopefully will in the future).
I wanted to feature women, and especially women from my band or women somehow related to the project, so there are four cuts from the album outright. Other cuts from members of my band include, Allison Miller's "Congratulations and Condolences" from the album Glitter Wolf, Ingrid Jensen's "At Sea" from her album At Sea, and Tia Fuller's "In the Trenches" from her album Diamond Cut.
I celebrate Joni Mitchell on the album so I included her "Big Yellow Taxi," which I love for the environmental message as much as the tune itself. I also chose "Part V-Anthem," a dedication to Wayne Shorter. I included Marion Hayden's "The Uncrowned King" as she is the amazing bassist in my band, and my U-M colleague Shirley Horn's version of "Here's to Life" is one of the most moving pieces of music I know and seemed like a good inclusion for these trying times."
You can listen to Ellen Rowe's playlist now on SoundCloud.