At a celebration on October 23, Linda Goodrich and Louise Toppin were among those honored with University of Michigan faculty awards given in recognition of notable contributions in the areas of teaching, mentoring, service, and scholarship.
Linda Goodrich, professor emerita of music and interim chair of the Department of Musical Theatre, received the Faculty Recognition Award. This award honors faculty members who have demonstrated remarkable contributions to the university through achievements in scholarly research or creative endeavors; excellence as a teacher, adviser and mentor; and distinguished participation in service activities of the university and elsewhere.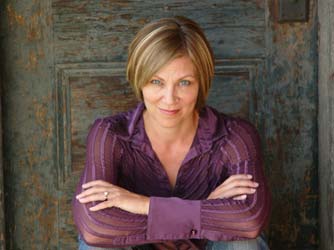 As reported in the University Record:
Goodrich brings the best of musical theatre in the United States, Europe and Japan to the School of Music, Theatre & Dance. A professional actress, dancer, director and choreographer, she has guided the school to become a top program in the country and readied thousands of students for careers on the stage and screen. Goodrich has developed and taught 18 classes in dance, choreography, acting and performance, and currently is interim chair of the Department of Musical Theatre. She "models what it means to lead with empathy," as one student described, and teaches across the dance and acting curriculums, combining the two to develop more expressive dancers and more physically connected actors. Goodrich has directed and choreographed approximately 40 productions for the Department of Musical Theatre. Her leadership, knowledge, connections and experience in the industry have been vital to the success of U-M graduates attaining professional roles. To date, 21 of her students have received major professional awards, including Tony, Grammy, Oscar, Golden Globe, Olivier and Drama Desk awards. She is directing at the off-Broadway MCC Theatre in New York for U-M graduate Gavin Creel's new musical, "Walk on Through."
Louise Toppin, professor of voice, was honored with a University Diversity and Social Transformation Professorship. Launched in 2019, these professorships honor senior faculty whose work has promoted the university's goals around diversity, equity, and inclusion. Recipients will hold their initial appointment for five years. They also will receive special faculty fellow status at the National Center for Institutional Diversity and spend at least one semester as a faculty fellow-in-residence.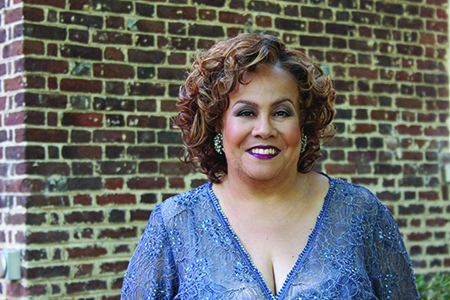 As reported in the University Record:
Toppin is an artist, scholar, educator and cultural activist. A U-M graduate and recipient of its Distinguished Faculty Achievement Award, she has made it her life's work to find, preserve and perform the previously lost classical compositions of African Americans and other long-marginalized artists. Toppin is a professor of music and has released more than a dozen world-premiere recordings as both singer and pianist. Her performances showcase Black composers whose music — long ignored by standard imprints — she has recovered, engraved and published. Her scholarly discoveries have galvanized a field of study that otherwise might not exist. Toppin founded U-M's George Shirley Vocal Competition, a national, three-day event for high school, undergraduate and pre-professional singers. She directs Videmus, a nonprofit organization that advises cultural institutions on issues of racial justice. A beloved teacher and mentor, she is similarly revered on the world stage, including at the U. S. Capitol where she performed in celebration of the 150th anniversary of the ratification of the 13th Amendment for Congress and President Barack Obama.