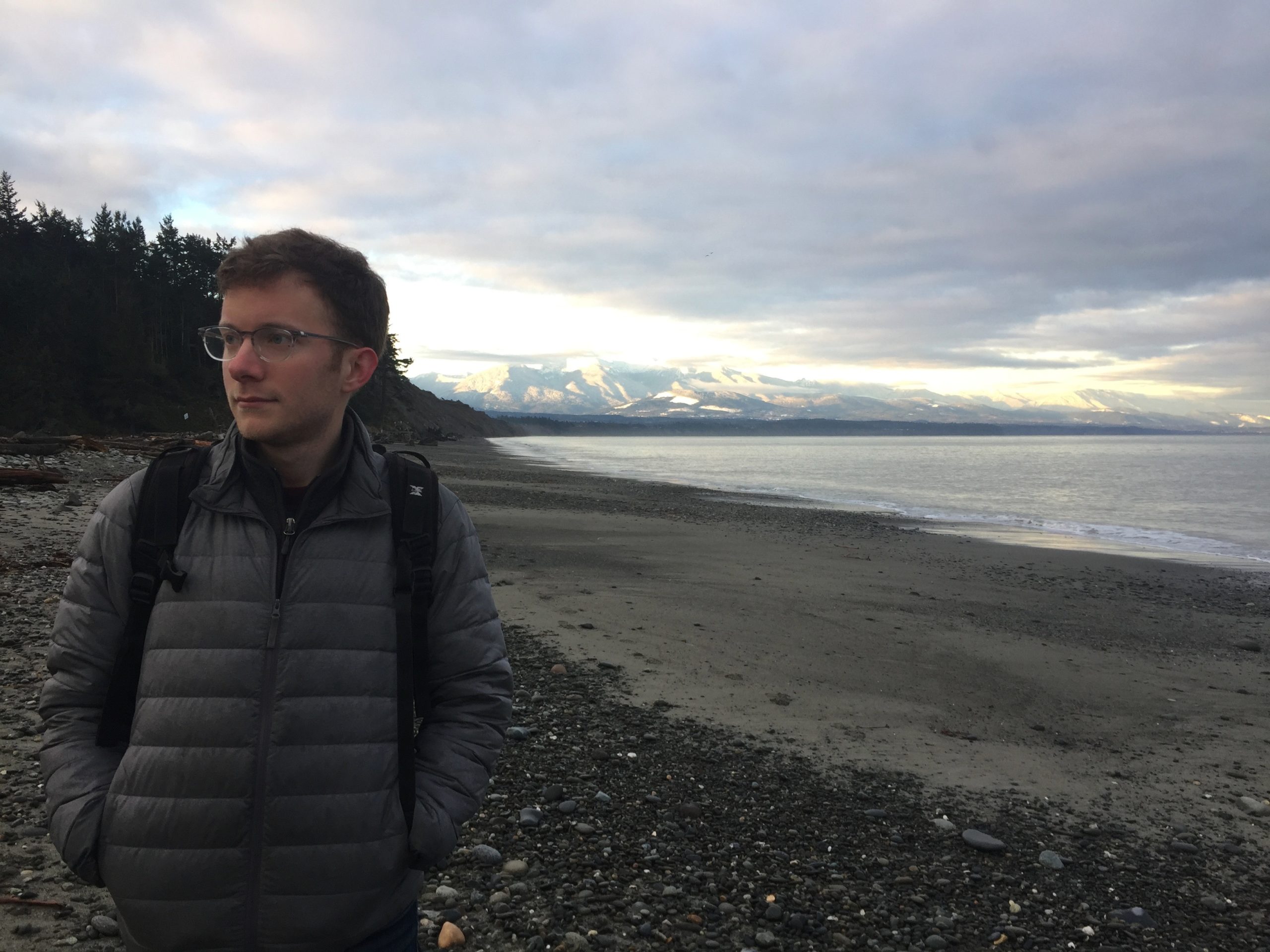 Michael Kropf is a DMA student in Composition set to graduate in 2022.
In this interview, Michael discusses his musical journey, and more recently, how its changed because of the COVID-19 pandemic. He also discusses how SMTD is supporting him and others in their artistic endeavors during this unprecedented time.
Describe your artistic journey.
I was lucky growing up to have many opportunities to perform and listen to live classical music. My grandmother Sabine was a Jewish immigrant who fled with her family from Europe during the Holocaust and ended up in a Manhattan apartment across from Lincoln Center. She adored classical music, and as the matriarch of the family, always made sure that all of the grandchildren performed something for her at every family gathering. This tradition really encouraged all of us to explore music. As a kid, I often found myself getting distracted from piano practice with endless improvisations that seemed a whole a lot more fun than the tedious work of actually learning music. As I got older, writing music became a safe place to explore and work through the difficult emotions of queer adolescence. Composing has been an important part of my life ever since.
What inspires you as a performer/collaborator?
Nothing is more exciting to me than hearing a musician interpret my music in a way that is unexpected and more striking than what had previously existed in my imagination. Something about that work that goes on between a committed composer and performer to complete a musical experience, and the fact that this deep connection can be facilitated by some notes on a page is so cool to me. Then there's the fact that these collaborations can span many miles and many centuries.
What is special about Michigan?
When I arrived at Michigan, I was so struck by the ways in which the SMTD composition faculty worked to create a positive and creative atmosphere at the school. The faculty here does a lot to honor each student's personal relationship and journey with music. Beyond that, the other students and faculty members of SMTD seem to be very interested in working with student composers. It is wonderful as a composer to feel like a valued and essential part of a larger music making community.
How have you adapted your artistic practice during the pandemic?
I think like many, I found myself in a bit of a musical rut in the anxiety and uncertainty of the pandemic. Attempting to write always ended up serving as a reminder for the concerts that couldn't happen. About a week into our transition to online only, Professor Matt Albert, chair of the Department of Chamber Music, reached out to me about doing a "socially distanced" premiere of a new string orchestra piece, called "Distant Sea," that I had just finished. This idea was kind of a wake-up call because it reminded me that there were still vital ways to contribute to the musical life of my community, in spite of everything that was happening. The collaboration involved a lot of on-the-fly guesswork and experimentation, and I found it exciting to be in such uncharted waters. It was also a moving experience because I could sense that everyone participating in the project was feeling the same urgent need to connect with each other as artists. Once I'd received all of the individual videos of everyone playing their own part, it was beautiful to be able to put them together and see that we had in fact been able to connect and bring a new piece of music to life.
Do you view music as a platform for social justice? How do you incorporate that into your work?
I am currently seeing peers doing very tangible work in the realm of social justice through the power of their music to both raise awareness and money (some friends for example have been using their streamed concerts to raise money online for Black Lives Matter!). We have lots of discussions in the SMTD composition department about how a composer might orient themselves as someone who serves society through their music. When it comes to my own personal relationship with writing music, a lot of it comes from a need to express myself openly. As a queer person and a human being, I think there is some social value in expressing my own humanity, and I have found myself being more explicit with this part of myself in the music itself (my latest work, a piano quartet called "Synchronize our Feelings," is dedicated to someone I love).