Leah Frederick to join Department of Music Theory in Fall 2022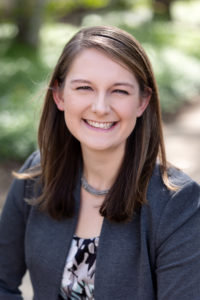 The University of Michigan School of Music, Theatre & Dance announces that Professor Leah Frederick will join the faculty as assistant professor of music theory in fall 2022. Frederick is a music theorist specializing in mathematical techniques for the study of musical structure. 
Frederick's recent research examines the relationship between diatonic and chromatic conceptions of musical space, specifically with regards to voice leading. Her work in this area appears in the Journal of Music Theory and was awarded a 2020 SMT-40 Dissertation Fellowship by the Society for Music Theory.
"I was honored to be invited to co-chair the search for the Department of Music Theory and I was impressed with the high-level theoretical inquiry of the applicants," said Andrew Bishop, associate professor and chair of the jazz & contemporary improvisation department and co-chair of the search committee. "Leah Frederick's dossier really stood out because of her outstanding research into how mathematical techniques intersect with the understanding of musical structure. She is also a thoughtful and engaging teacher, and I have no doubts she will be an outstanding colleague."
Frederick has studied viola with Atar Arad and Tim Deighton, and her writing on the viola repertoire appears in the Journal of the American Viola Society. While at Indiana University, Frederick served as editor of the Indiana Theory Review and received the Wennerstrom AI Fellowship for outstanding teaching.
Commenting on her new role at SMTD, Frederick said, "I am delighted to join the faculty at the University of Michigan's School of Music, Theatre, & Dance. As a top performing arts school within a public research university, the University of Michigan's SMTD encapsulates so many of the values that have inspired my career—interdisciplinary scholarship, intellectual curiosity, accomplished performance, and engaging pedagogy. I look forward to growing with and learning from this incredible community of students and scholars."
Frederick earned her PhD in music theory from Indiana University and degrees in viola performance and mathematics from Penn State University.