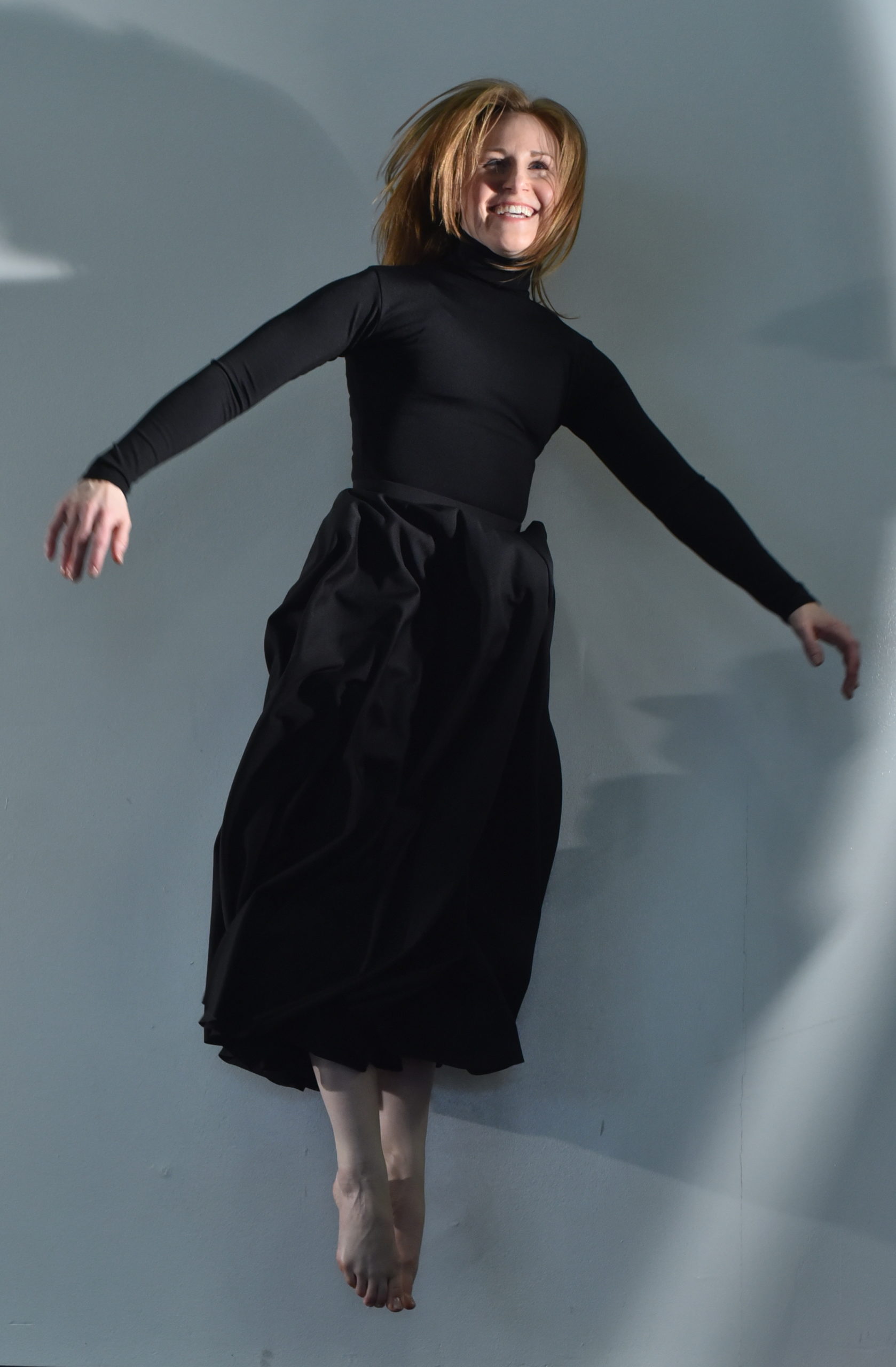 Jillian Hopper has been appointed Clinical Assistant Professor in the Department of Dance beginning in Fall 2020. Prior to her appointment, Hopper served as a lecturer in the department for five years.
"I am so thrilled and very honored to be returning to U-M School of Music, Theatre & Dance as a full-time Clinical Assistant Professor of Dance," said Hopper. "The energy around collaboration within the University is one of my favorite things about working here. With so many new changes in motion, from the new building to new performance opportunities, and brand new class offerings, I am looking forward to learning and growing alongside the students and my fellow faculty. Go Blue!"
Hopper is a celebrated dancer, choreographer, and educator. She is the Artistic Director of the School of Music Theatre & Dance's Dance Legacy Project (DLP) alongside creative partner and chair of the Department of Dance, Christian Matijas-Mecca. Founded in 2018, DLP stages historical dance works with live music. Hopper has also served as rehearsal director for U-M and had the pleasure of rehearsing guest works by Ohad Naharin, Richard Alston, Lucinda Childs, Urban Bush Women, Alessio Silvestrin, and Shannon Gillen (Vim Vigor) among others.
"I am so happy to welcome Jillian Hopper back to the School of Music, Theatre & Dance this fall as a Clinical Assistant Professor," said Dean David Gier. "Jillian is an inspiring and effective teacher and artistic collaborator and I look forward to supporting her in her new and expanded role in the department."
Hopper specializes in the dance technique of Doris Humphrey with the aim of preserving the technique for future generations as a Trustee of the Doris Humphrey Foundation, UK (England). She is also on the board of directors for ConteXture Dance Detroit. In her own work, Hopper explores ritualistic movement concepts with an emphasis on nature's powerful spirituality. She has performed in works by Monica Bill Barnes, Sidra Bell, Danny T. Reid, Tracy Halloran, and many of her own compositions throughout the Midwest and Europe. Hopper focuses her physical practice around methods of embodiment for the purpose of increasing empathy and sensitivity in practice and performance.
In addition to U-M, Hopper has taught professionally for Hillsdale College, Eastern Michigan University, Middlesex University (London, UK), The Place (London, UK), and Northern School of Contemporary Dance (Leeds, UK).
Hopper received her BA with honors in choreography from Middlesex University London, UK in 2007, and her MFA in dance performance from the University of Michigan in 2012.