by Judy Galens
Inspiration can be hard to come by, but for Griffin Candey, it was all around him when he and his wife Susan lived in Michigan's Upper Peninsula. "Up there, you're always just a stone's throw from nature — you can get away to the woods by heading seven minutes in basically any direction," he explained.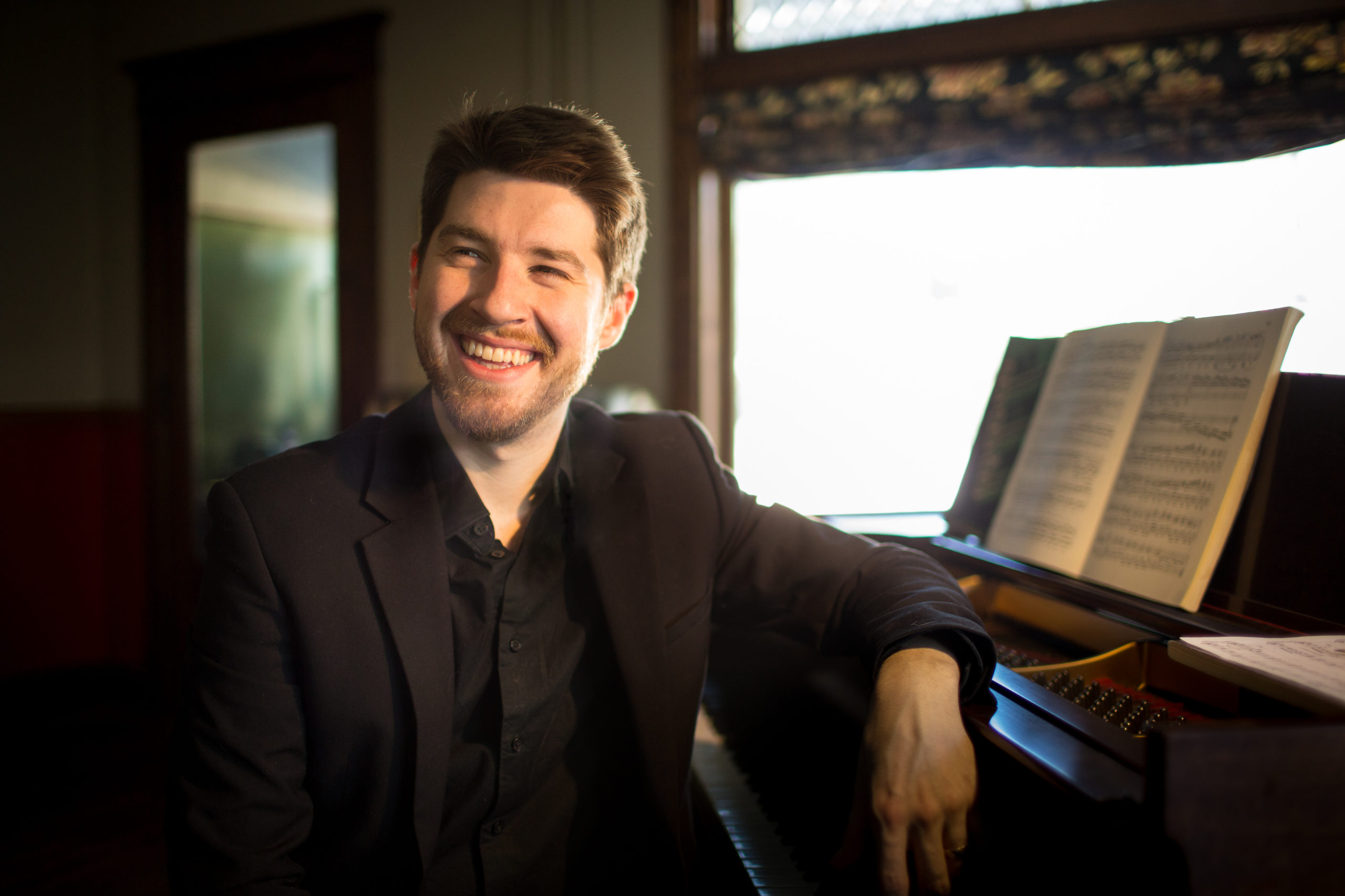 Even after moving to Ann Arbor to pursue a DMA degree in composition at the School of Music, Theatre & Dance, the striking beauty of the northern landscape continued to fill his thoughts and inform his compositions, especially Sugar, a two-movement piece for flute, clarinet, violin, and cello.
Candey submitted the first movement of the piece to the committee judging the Brehm Prize in Instrumental Composition, and a few weeks later, he learned that he had won this prestigious honor. Professor Erik Santos, chair of the Department of Composition, described the compelling nature of the work: "Candey has composed a lovely lyrical moment of fleeting time, fresh in timbre and flow, that engages both heart and mind."
Candey's winning composition will be performed for the public during the winter 2022 semester, according to Professor Matt Albert, chair of the Department of Chamber Music. In judging the submissions, Albert related, he was looking for music "that surprised me, moved me, and/or challenged me." He went on to say, "Candey's constantly shifting textures and overlapping melodic lines created a beautiful sound world that captivated from start to finish."
Candey derived the name of his piece from the sugar-like coating of snow on every surface during the coldest winter days in the UP. "It makes for a surreal, pristine, and often nearly silent landscape," he described, "the light drifts of snow muffling most of the ambient sound of the forests and fields." The movement he submitted for the Brehm Prize competition, "Tea," was named for the distinct amber color resulting from tannins in many of the UP's rivers and waterfalls.
The Brehm Prize in Instrumental Composition, endowed by William (BS '50, MS '52) and Delores Brehm in 2015, was established to encourage the composition of instrumental works by SMTD students. In thanking the Brehms for supporting this prize, Candey acknowledged the impact of their gift to SMTD: "You are a core reason why the program here at the University of Michigan thrives in the way that it does, and there's no level of thanks that can appropriately convey that."