By Brandon Monzon, communications generalist and assistant editor of Michigan Muse
Broadway may be the primary destination for graduates of SMTD's Department of Musical Theatre, but success is also regularly found Off Broadway, on national and regional tours, and on screen as well.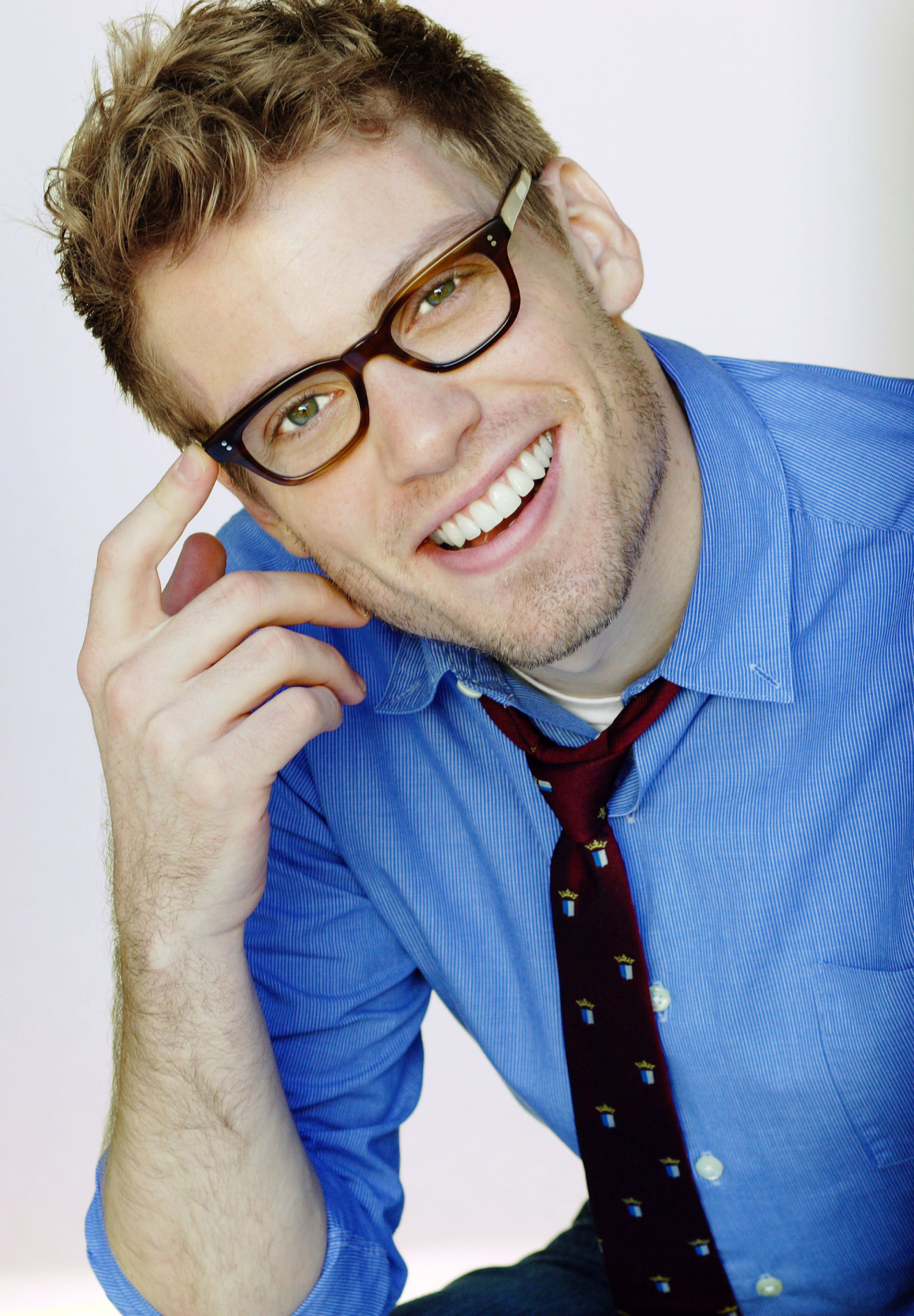 Barrett Foa ('99) (profiled in the Spring 2014 issue of Michigan Muse) was one of the first to make his mark on television, playing Eric Beale on CBS TV's NCIS: Los Angeles; he just celebrated his 10th year on the show.
"Getting to play a character for this long is incredibly rare and luxurious–both in TV and theatre," said Foa. "The writers know what I do well and write for my skill set. Eric is so easily accessible, and I know him so intimately, I can truly let go and trust my instincts."
Foa started his career with lead roles on Broadway in Avenue Q and The 25th Annual Putnam County Spelling Bee. But he soon began booking guest roles on television shows like The Closer and Numb3rs. "Casting directors that know great theatre and great schools—like Michigan—know you're special and that's what gets you in the room," said Foa.
Season 10 of NCIS: Los Angeles premiered in fall 2018. The show's popularity provides Foa the stability of a 10-month shooting schedule and a two-month hiatus. This break allows him to get back to his roots—acting and singing on stage—while continuing to provide him with new opportunities.
"This past summer I played Oscar in a production of Sweet Charity in Los Angeles, and the co-creator of Will & Grace came to see me and offered me a part in an upcoming episode," said Foa. "I couldn't be more excited to tape in front of a live studio audience. TV meets theatre—my two worlds colliding. If SMTD has prepared me for anything, it's this!"
But Foa is just one of many recent musical theatre graduates currently working—and thriving—in Hollywood.
---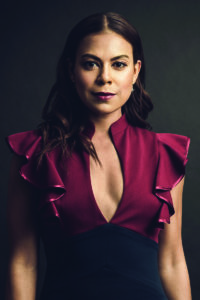 Toni Trucks (BFA '03) has spent the last 14 years playing roles on a spectrum of TV shows including Criminal Minds, House, The Mentalist, CSI: New York, The Soul Man, Franklin & Bash, Grimm, NCIS: New Orleans, and, most recently, SEAL Team. She's also amassed movie credits in films such as Ruby Sparks and The Twilight Saga: Breaking Dawn – Part 2.
Trucks got her screen start in 2005 when she was cast in the Showtime series Barbershop, for which she relocated from New York to Los Angeles. The show only lasted one season, but it led to the steady stream of film and TV roles that have characterized Trucks's career.
A native of Manistee, Michigan, Trucks attended the Interlochen Center for the Arts Camp as well as Academy prior to being admitted to SMTD's Musical Theatre Department. After moving to NYC to pursue her dream, she was cast in an Off-Broadway show and started working the regional theatre circuit up and down the east coast. "I never wanted to stop working," Trucks said. "My agents cast a wide net for opportunities and came to me with an audition for the Showtime Original Series, Barbershop; I was excited to audition, just for the new experience as I had never worked in television.
Trucks landed the role, moved to L.A., and her screen career took off. But the work came with its share of ups and downs.
"One of my first (film) bookings was for Dreamgirls directed by Bill Condon," said Trucks. "I was excited to do a movie musical but was ultimately cut from the film. Five years later I auditioned for Breaking Dawn: Part 2, the 5th installment of the Twilight Saga Movies also directed by Bill Condon. He jokingly said he owed me one, and I then joined the movie franchise."
Cultivating and maintaining relationships is very important to Trucks. "You are constantly making these connections through successes and failures," she said. "On Ruby Sparks, I was awed by my fellow castmates Antonio Banderas, Annette Bening, Paul Dano, Zoe Kazan, and Chris Messina. To see how they treated both cast and crew was a great lesson in professionalism and gratitude."
Trucks is now enjoying the luxury of digging into her role of Petty Officer Lisa Davis on CBS's SEAL Team. "The wonderful thing about television is that you get to live the life of these characters for a long time, in my case, 22 episodes a season. Thankfully my professors at SMTD taught me to be quite detailed in both my execution and examination of the people I embody," she said. She's excited about Lisa's growth in season two. "In season one it was about her relationship to the team, but this season we are going to expose her, in a way, and see how she feels about herself and the complex world in which she works." In addition to SEAL Team, Trucks will also be reprising and expanding her role of Karen James on the second season of Comedy Central's Corporate premiering January 15th, 2019.
---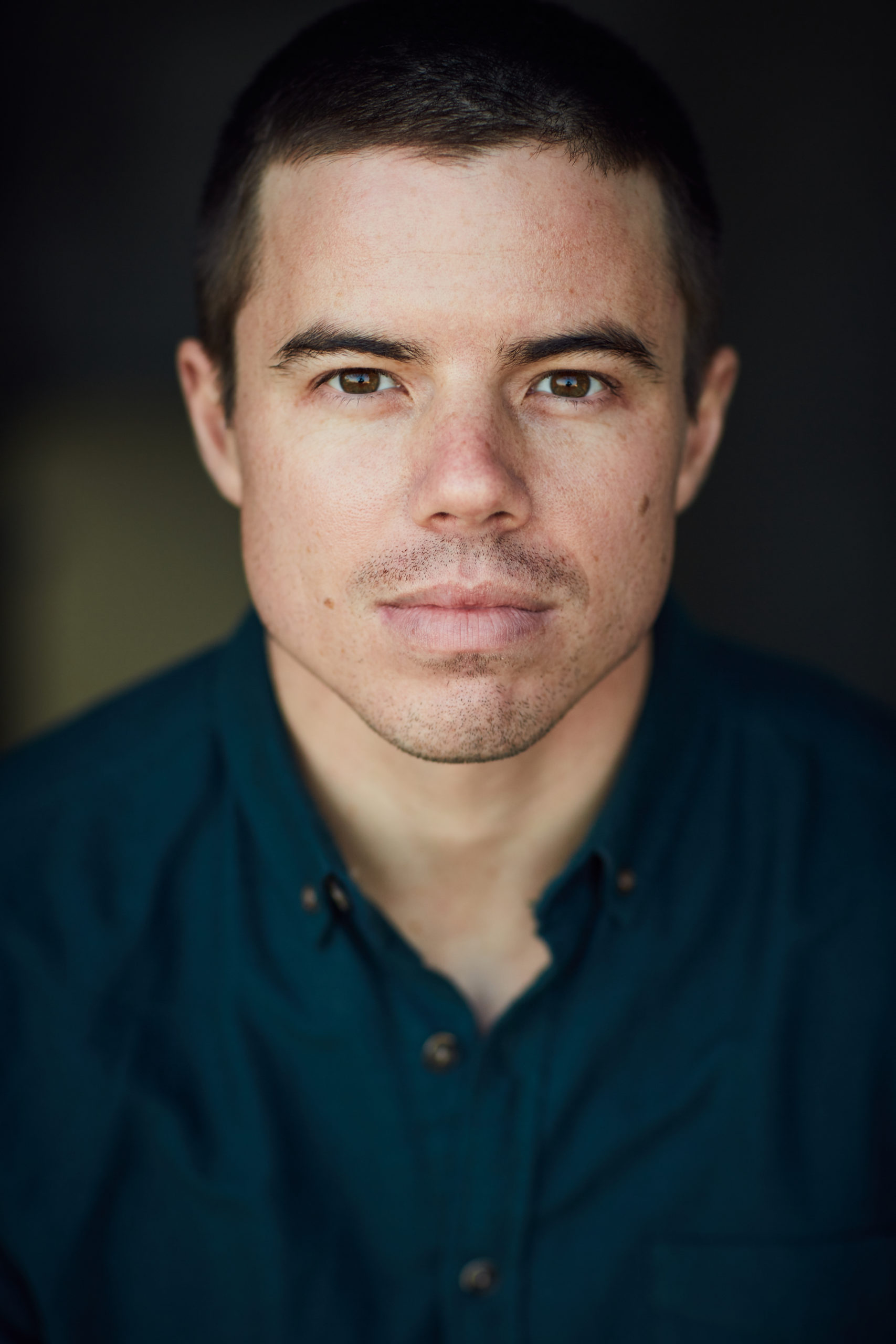 David Hull (BFA '07) is currently shooting the fourth and final season of the CW's hit musical comedy Crazy Ex-Girlfriend. He plays Josh Wilson, better known as "White Josh," a personal trainer at the local 24-hour gym who becomes involved with Daryl, played by Pete Gardner, a divorced dad who discovers he's bisexual. The relationship takes both characters on an emotional journey over the first three seasons.
"When we first started, it seemed like Josh might be the kind of 'Joey from Friends' archetypal dunce, but he's turned into this sardonic, quippy voice of reason," said Hull. "It's strange to play a character for four years, but it is rare to have an opportunity to be part of a family that has given me insight into every corner of this weird world."
Hull began his career as a "chorus boy," jumping from show to show on tour and on Broadway. Eventually, he got cast in a small Off-Broadway play called Really Really. "I realized I might want to change lanes and more aggressively pursue straight theatre," he said. He relocated to L.A. when he got the role of Spike in the first L.A. production of Christopher Durang's Vanya and Sonia and Masha and Spike, and that provided him with more opportunities to pursue television.
Landing a recurring role on ABC's The Middle, Hull then auditioned for the Crazy Ex-Girlfriend pilot. "I originally auditioned for the role of Greg, which went to Santino Fontana," said Hull. "The casting director Felicia Fasano kept saying that I reminded her of a white version of Filipino actor Vincent Rodriguez III, already cast to play Josh. After the show got picked up, the creators thought that was such a funny coincidence they wrote me the character of White Josh."
Hull has also been featured in several episodes of HBO's Insecure and was in the first feature-length episode of the new Hulu/Blumhouse anthology series Into the Dark, which aired in October. He credits his education at SMTD with helping him be prepared, able to process failure, and not take himself too seriously.
"My screen acting class with the fantastic Janet Maylie was incredibly helpful in learning the nuts and bolts of how a TV set works," said Hull. "I think of Jerry DePuit and his music preparation technique and Brent Wagner's fixation on specifics. Lastly, do anything Linda Goodrich tells you to do; you'll be better for it–she's a unicorn."
---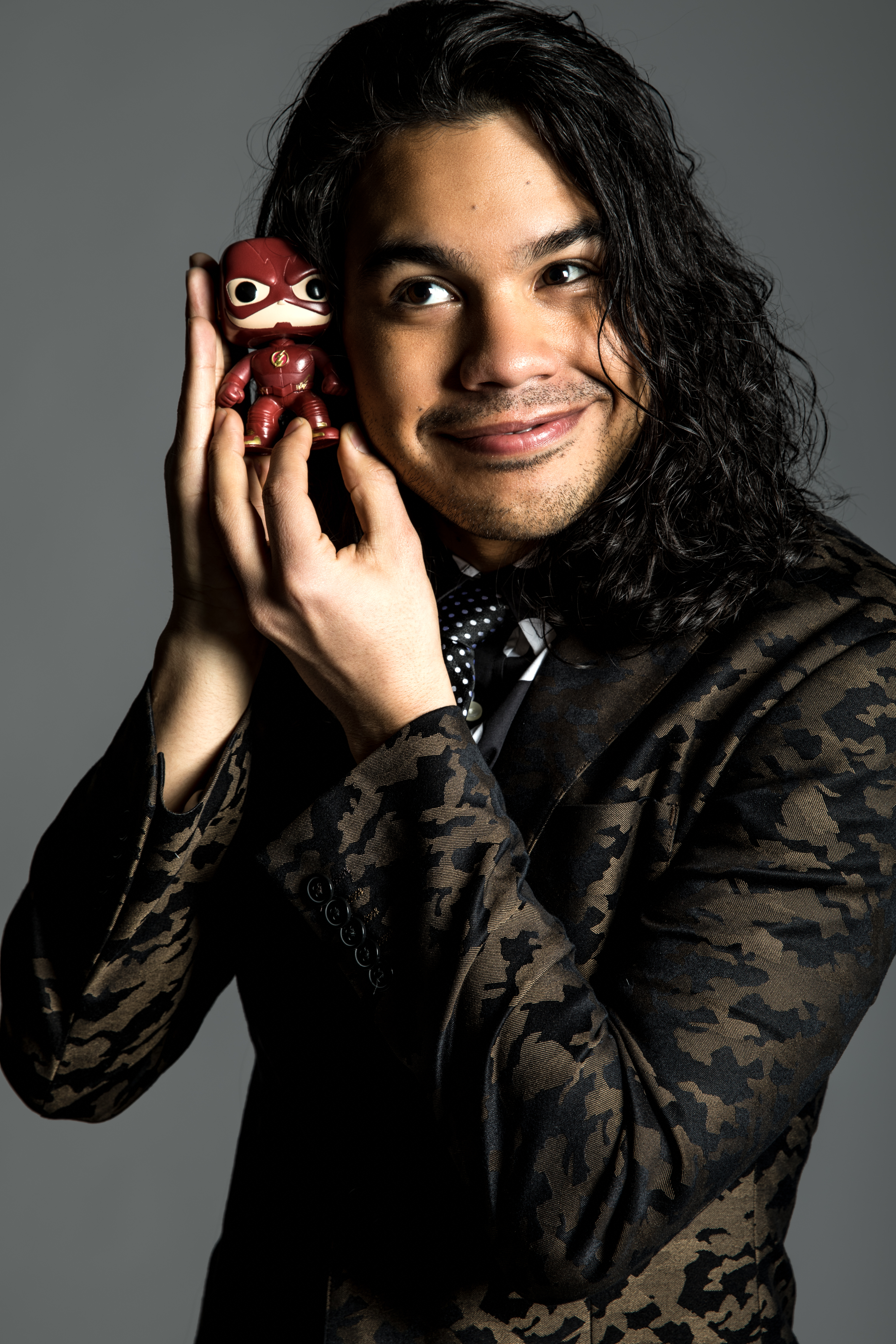 Carlos Valdes (BFA '11) lives in a superhero universe. He originated the role of Cisco Ramon, a mechanical engineering genius, on CW's The Flash, in 2014, and now also plays the same character on other "Arrowverse" series on CW, including Arrow, Freedom Fighters: The Ray, Legends of Tomorrow, Supergirl, and Vixen.
Valdes has enjoyed the growth of the character over the past five seasons. "Playing Cisco has been a lot like learning to play music," he said. "I learned to play a note, then a phrase and then learned to connect my phrases. I learned to understand them in the context of the piece and developed a sharper awareness of the other players in the room. That piece led to another. Now I'm playing a different and more evolved tune than the one I started, but the instrument is the same."
Valdes credits his mother for propelling him to chase his musical theatre dreams. "I would have never made the inane decision to pursue acting as a legitimate career choice, had it not been for my mother's sense of direction," he said. "Coming from a single-parent immigrant household, the risk she took in feeding my head with such a notion is not lost on me. She always was, and continues to be, my biggest fan."
Moving to New York at the outset of Valdes's career proved fruitful. "A few months after graduating, I booked a job touring the country for a year as a swing in the national tour of Jersey Boys," said Valdes. "On the heels of that, Joe Carroll (BFA '12) persuaded me to audition for a Broadway show he was in at the time, called Once, and I got the part."
Television offered new challenges.  "I just wanted to work on interesting stuff," he said. "I always saw myself as an actor regardless of the medium. I want to challenge myself with different types of acting opportunities."
The impact of SMTD still resonates with Valdes as his career continues to ascend. "U-M, and SMTD especially, showed me that the people I meet in my life and the intangible impact we imprint on each other is the greatest art I can ever hope to be a part of," Valdes said. "I think of one of our most beloved teachers, Jerry DePuit, at the piano playing Kern, Gershwin, Cy Coleman, Frank Loesser, Sondheim, Bernstein—a whole education in some of the greatest songs ever written. Some corners of my life will be tinged with these familiar cadences forever."
---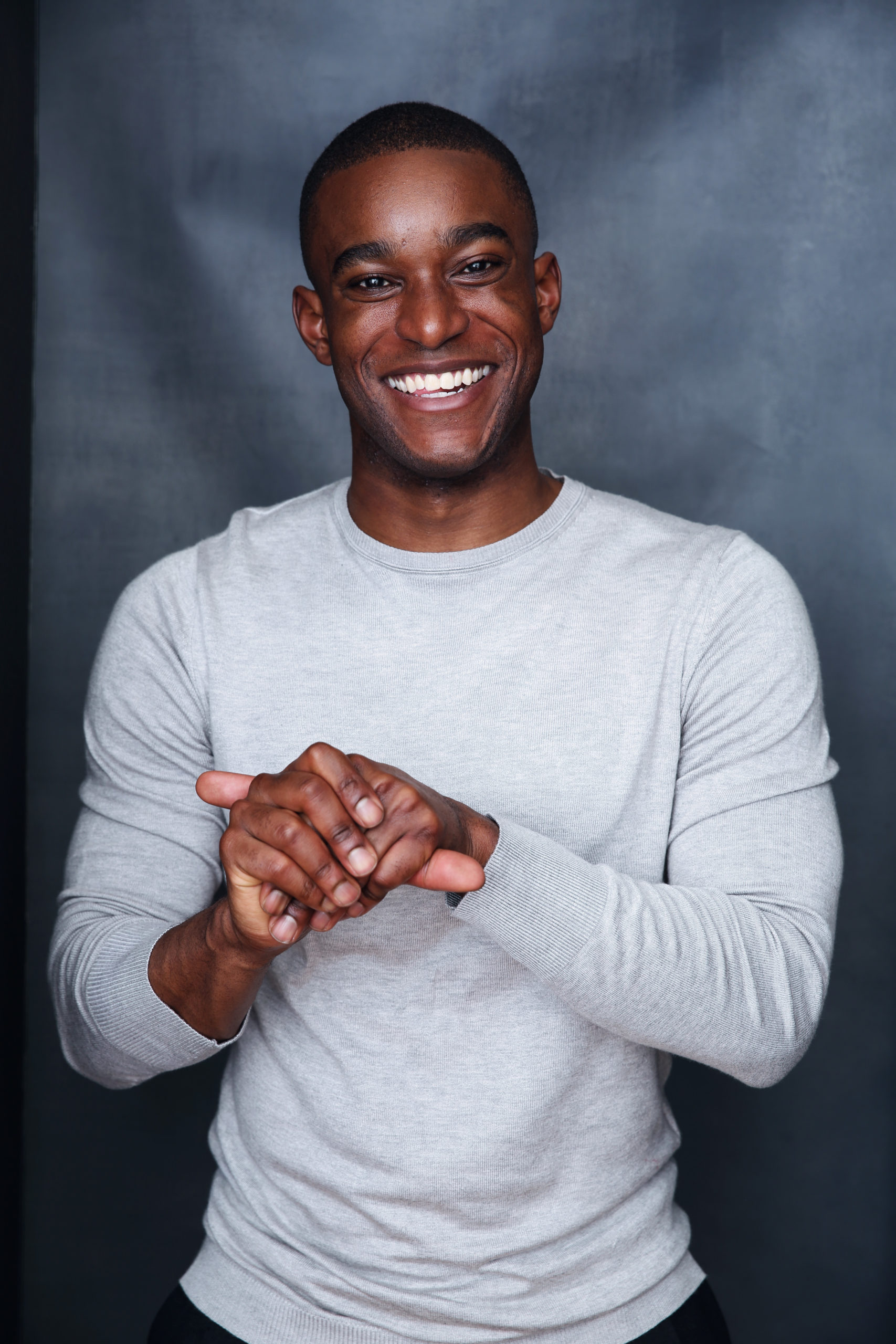 After graduating, R.J. Brown (BFA '12) began pursuing a career in musical theatre but then  landed the role of Thomas West on CW's 2012 series The Carrie Diaries. "I never truly made a pivot towards more TV and film, it happened organically," said Brown. "It wasn't until after The Carrie Diaries that I shifted my focus and came to grips with the fact that doing musicals might not happen as quickly as I previously thought."
The Carrie Diaries proved to be a springboard. He was soon cast in several other series including Blue Bloods, The Blacklist, Girls, and Chicago P.D. This year, Brown appears in a recurring role in the second season of Netflix's 13 Reasons Why. He plays Caleb, a boxing trainer and the boyfriend of main character Tony Padilla, played by Christian Navarro.
"I love playing characters that are a departure from myself," said Brown. "Portraying a gay black man has been a completely different perspective for me. I became a better actor because of the responsibility to portray Caleb truthfully."
Brown is now filming the third season of 13 Reasons Why and is also excited about his role in the new Hugh Jackman political drama The Frontrunner. In addition, he produced and stars in a short film, Strangers at Night, currently screening at film festivals.
Brown realized his love of acting in high school and was accepted into the Governor's School for the Arts (Norfolk, VA) where he started to hone the technique and craft. But it was studying musical theatre at SMTD that helped bolster his confidence. "The musical theatre program has an emphasis on allowing us to find ourselves," he said. "By senior year I felt fully equipped for New York City, thanks to the tutelage and guidance of Brent Wagner, Mark Madama, Linda Goodrich, and the other teachers in the program."
Brown remembers an important piece of advice from fellow alumnus Gavin Creel (BFA '95), delivered during Creel's 2012 SMTD commencement speech: "Remember, no one else knows what they're doing." "That phrase was such an important reminder," said Brown, "because there are so many times you feel intimidated by people who have done more, and intimidation only clouds your ability to listen."
---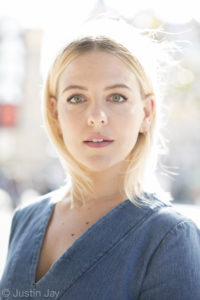 Heléne Yorke's (BFA '07) first role after graduation was in Walmartopia at the Minetta Lane Theatre in the West Village in NYC. She later toured in High School Musical and Wicked, and made her Broadway debut in Grease. "The first couple of years were exciting, being able to realize my dreams," Yorke said.
But things came to a halt in 2011. "While rehearsing Bring It On: The Musical at the Alliance Theatre in Atlanta, I broke my ankle attempting a back tuck," she said. "I was immediately put into a cast and sent home to recover in Los Angeles." During her recovery, she got serious about a career on camera.
Yorke's first big screen break was on Showtime's Masters of Sex playing Jane, a hospital secretary and one of the first participants in Masters & Johnson's sex study. "Playing Jane was one of the most defining moments of my career. I was given the opportunity to understand the medium better and play a character that genuinely excited me. That role was a calling card for much of the work I would get in television from that moment on."
That work has been varied and rich: Yorke has lent her voice to Family Guy (FOX) and BoJack Horseman (Netflix), acted in ABC's Quantico, HBO's High Maintenance, and CBS's The Good Fight, and landed a regular role on the Epix series Graves. Yorke just finished working on Comedy Central's new show, The Other Two, written and created by Chris Kelly and Sarah Schneider, former head writers at Saturday Night Live.
"Work you've done is what often leads to work you'll get in the future," said Yorke. "Graves came about because of a web series I did called High Maintenance. The showrunner, Josh Stern, saw the episode and wanted to call me in. Similarly, with The Good Fight, casting director and major theatre fan Mark Saks had just seen me on Broadway in American Psycho and called me in to audition."
Yorke has also managed to stay busy in theatre; she originated the roles of Olive Neal in Bullets Over Broadway (2014) and Evelyn Williams in American Psycho (2016), and last spring starred in a three-week run of Grand Hotel for City Center Encores in NYC, playing Hollywood star wannabe Flaemmchen. She also took time this fall to return to Michigan to lead an "auditioning for television" workshop with musical theatre students.
"I chomp at the bit when given the opportunity to perform musical theatre," she said. "After four years of being completely immersed in musical theatre at Michigan, it's never left my veins. The love for it, the gut-wrenching need to do it, will be with me forever."
By Brandon Monzon, communications generalist and assistant editor of Michigan Muse