"American Patriots" The Recital, Samantha Williams, mezzo-soprano
October 22, 2023 | 8:00 pm
Britton Recital Hall
Earl V. Moore Building
1100 Baits Dr
Ann Arbor, MI 48109
Free - no tickets required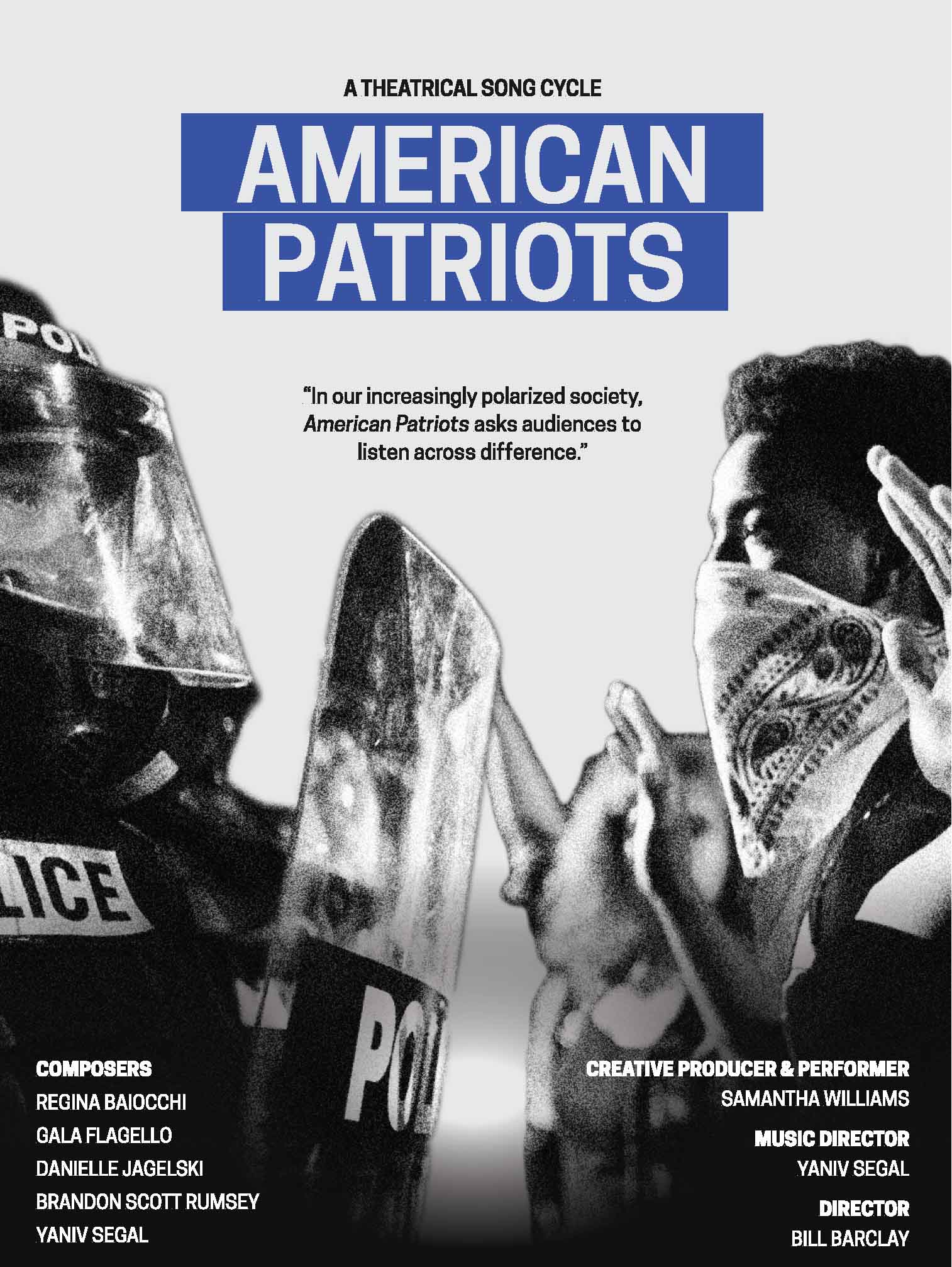 American Patriots is a theatrical song-cycle that captures the contemporary American zeitgeist from four vastly different perspectives: African-American, Native American, New American, and white Working-Class American.
Featuring newly commissioned songs set to the unaltered text of interviews with 40 Americans, American Patriots takes an unflinching look at the lived reality of American ideals today.
Touring in both a recital and fully-staged format, American Patriots asks audiences to practice radical empathy and to actively critique the way they think about race, class, and who this country is for. The unique styles of five composers create a dynamic auditory experience that is at times classical, jazzy, broadway, funny, serious, and alarming but always engaging and unexpected.
This project was funded by The Presser Foundation, the National Center for Institutional Diversity, the Center for World Performance Studies, and the University of Michigan EXCEL Lab.
ABOUT THE GUEST ARTIST
SMTD alumna SAMANTHA ROSE WILLIAMS is an arts activist committed to sharing marginalized experiences with diverse audiences and creating space for critical discussion about art, culture, and social change. After earning her B.A. at Stanford University, Samantha went on to receive her Master's in Music and Specialist's in Music at the University of Michigan in Voice Performance.
An accomplished performer in both musical theater and opera, a researcher, and arts leader, Samantha began producing to share nuanced stories of people of all backgrounds and beliefs. In recognition of her impactful work as a producer, Samantha was awarded the University of Michigan's 2022 Graduate DEI Award, the 2021 MLK Spirit Award, and served as a panelist in SphinxConnect 2021's session on youth activism.
This performance and residency was made possible by a grant from the Arts Initiative at the University of Michigan.