Orpheus in the Underworld (Orphée aux enfers)
The Department of Voice & the University Symphony Orchestra
November 2, 2023 | 7:30 pm
Power Center for the Performing Arts
121 Fletcher St
Ann Arbor, MI 48109
Reserved Seating $30/$24 | Students $13 with ID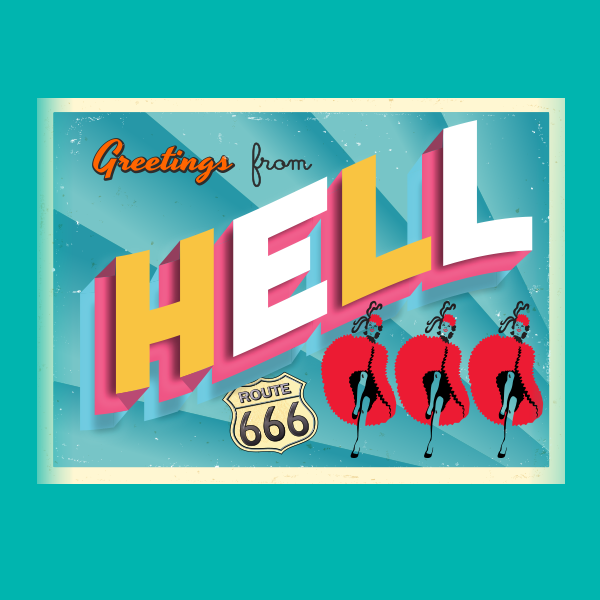 The Department of Voice and the University Symphony Orchestra are back in action with a production that's going to take you on a wild ride!
Now, you've heard the tale of Orpheus and Eurydice in various forms, but get ready for something completely different. This time, we've got a cheeky twist for you, courtesy of French composer Jacques Offenbach. Orpheus is not the divine son of Apollo but instead a lackluster music teacher, and his marriage to Eurydice is far from harmonious. Eurydice secretly loves Aristée, who is actually Pluto in disguise. As Aristée serenades with a pastoral ode to sheep, Eurydice suspects foul play, believing Orpheus plans to harm him. In reality, Orpheus and Pluto scheme to eliminate her. Pluto dupes Eurydice into the deadly trap, revealing his true form as she succumbs in. They descend to the Underworld, leaving a note for Orpheus. Just as Orpheus begins to revel in his newfound freedom, Public Opinion storms in, threatening to besmirch his name unless he goes to the Underworld to rescue his wife. Reluctantly, Orpheus embarks on his epic quest to bring Eurydice back from the depths, setting the stage for Offenbach's delightful operatic journey.
Here's the kicker: We're singing this in French, but don't worry, the dialogue is in good ol' English. The production is set in the late 1950s, right in the eve of John F. Kennedy's presidential campaign – and trust us, it's going to be a blast. So, mark your calendars, dust off your dancing shoes, and get ready to twist, groove, and laugh your way through "Orpheus in the Underworld." It's a special spin you won't want to miss!
See you at the show!
Conductor: Brian Garman
Stage Director: Mo Zhou
Scenic Design: Kevin Judge
Costume Design: Sarah Oliver
Lighting Design: Marie Yokoyama
Cast (in the order of vocal appearance)
Public Opinion: Qirong Liang, Daiyao Zhong
EURYDICE: Sohyun Cho, Goitsemang Lehobye
Orpheus: Carson Arcuri, Alexander Nick
Aristée/Pluto: Tyrese Byrd, Spencer VanDellen
Jupiter: Amante Pando Girard, Jack Morin
Junon: Hannah Yan
Diane: Pelagia Pamel
Vénus: Yongxin Zhou
Cupidon: Veronica Koz
Minerve: Maggie Reed
Mars: Thomas Long
Mercury: Ian Pathak
John Styx: Loren Reash-Henz
Bacchus/Elvis Presley: Benjamin Isyk
Chorus: Ian Danaher, Jake Bullard, Amelie Besch, Kyleigh Burtley, Mira Grayton, Jamiyah Hudson, Molly Levin, Allison Lange, Isaiah Liggins, Brendan Lockhart, Mark Pettaway III, Amber Sosa, Brooke Studebaker.