Michigan Youth Symphony Orchestra
The Michigan Youth Symphony Orchestra (MYSO) is composed of over 100 talented young musicians performing challenging works from the standard orchestral repertoire. The Michigan Youth Symphony Orchestra is open to advanced high-school-age string, woodwind, brass, and percussion musicians.
MYSO Announcements
(1/26/23) Info Session on MYE's 2023-2024 Season!
Interested in joining MYE for our next exciting season? SMTD will be hosting informational sessions for interested students and their families on Sunday, February 19th. Click here to R.S.V.P Today!
(12/15/22) Applications for MYSO's 2023-2024 Season are now open!
See the "Auditions | Eligibility" and "Tuition | Fees | Scholarship" sections below for more information on MYSO's 2023-2024 Season. Feel free to contact SMTD Engagement & Outreach Staff via email (smtd-youthandadult@umich.edu) if you have any questions.
Rehearsal Information
Time: Sundays, 12:30 – 3:30 PM
Location: Hankinson Rehearsal Hall, E. V. Moore Building
(U-M North Campus, 1100 Baits Dr, Ann Arbor, MI 48109)
Season Schedule
*NOTE: Dates and times for MYSO 2022-23 Season Events are subject to change
Faculty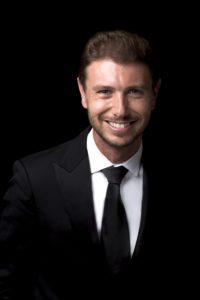 CONDUCTOR/FACULTY DIRECTOR – JAYCE OGREN 
Assistant Professor of Conducting
Associate Director of Orchestras
Ogren began his career as Assistant Conductor of The Cleveland Orchestra and Music Director of the Cleveland Youth Orchestra.  In the years since, he has conducted many of the world's most prominent orchestras, including the Boston Symphony, Ensemble Intercontemporain, Hong Kong Philharmonic, Los Angeles Philharmonic, New York Philharmonic, the Dallas and San Francisco Symphonies, and the Saint Paul Chamber Orchestra.
Among the wide-ranging progressive projects Ogren has conducted are Basil Twist's The Rite of Spring with the Orchestra of St. Luke's at Lincoln Center; the world premiere of David Lang's symphony for a broken orchestra, bringing together 400 amateur and professional musicians in Philadelphia; 30th anniversary performances of Frank Zappa's The Yellow Shark with Orchestra 2001; and the world premiere of Jack Perla's Shalimar the Clown at Opera Theatre of St. Louis.
---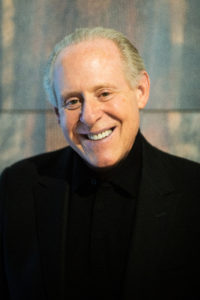 ARTISTIC DIRECTOR – KENNETH KIESLER
Director of University Orchestras and Professor of Conducting
Michigan Youth Symphony Orchestra Artistic Director
Director of orchestras and professor of conducting since 1995, Kenneth Kiesler is a GRAMMY nominee (2014), recipient of the American Prize in Conducting (2011), and Conductor Laureate of the Illinois Symphony Orchestra, where – as its music director from 1980 to 2000 – he led debuts at Lincoln Center and Carnegie Hall, founded the Illinois Symphony Chorus and Illinois Chamber Orchestra, and won several state and national awards. He was also the orchestra's music advisor for the 2010-11 and 2011-12 seasons.
Kiesler has conducted the National Symphony at the Kennedy Center, the Chicago Symphony, Queensland Symphony in Australia, the Chamber Orchestra of Chile, and the orchestras of Utah, Detroit, New Jersey, Florida, Indianapolis, Memphis, San Diego, Albany, Virginia, Omaha, Fresno, Long Beach, Long Island, Portland, Jerusalem, Haifa, Osaka, Puerto Rico, Daejeon and Pusan in Korea, the New Symphony Orchestra in Bulgaria, Hang Zhou in China, OSUSP in Sao Paulo, The International Orchestra of the Arts in Mexico City, the Atlantic Music Festival, and the Meadowbrook, Skaneateles, Sewanee, Breckenridge, and Aspen festivals.
 Auditions | Eligibility
Applications for Michigan Youth Symphony Orchestra's 2023-2024 Season Auditions are due by
11:59 P.M. SUNDAY, APRIL 2, 2023
Applications are now available for the 2023-2024 Michigan Youth Symphony Orchestra Season! In order to audition / apply, students must complete the following steps.
2023-2024 MICHIGAN YOUTH SYMPHONY ORCHESTRA APPLICATION REQUIREMENTS
Complete the 2023-2024 Michigan Youth Ensembles Application via the button below.
Select your preferred audition date / time from the options listed on the application. Auditions for MYSO will be held

IN-PERSON

in the Earl V. Moore Music Buidling on

Saturday, April 15, 2023

, and

Sunday, April 16, 2023.

Students will receive their assigned audition date and time on Friday, April 7, 2023.
Pay the non-refundable $30 application fee. Fee waivers are available for those who qualify based on financial need (contact Engagement & Outreach Staff for more information).
Prepare specific audition materials based on your instrument for an in-person audition.
Audition materials for all MYSO qualifying instruments can be found below:
ELIGIBILITY
Students interested in the Michigan Youth Symphony Orchestra must be enrolled in grades 9 through 12 for the 2023-2024 academic year.
Michigan Youth Symphony Orchestra accepts students who perform the following instruments: Bass Clarinet, Bass Trombone, Bassoon, Cello, Clarinet, Double Bass, Flute, Harp, Horn, Oboe, Percussion, Piano, Trombone, Trumpet, Tuba, Viola and Violin
For questions about applications, audition requirements, or the audition process, feel free to contact SMTD Engagement & Outreach Staff via email at smtd-youthandadult@umich.edu.
Tuition | Fees | Scholarships
Participant – $500.00
Non-refundable application fee – $30
A discounted tuition rate of $330.00 per additional ensemble is available for musicians who participate in multiple ensembles. This discount is applied to the ensemble of equal or lesser value.
NEED-BASED SCHOLARSHIP
A limited number of need-based scholarships are available to families with an Adjusted Gross Income (AGI) of $100,000 or under in the previous calendar year, or with special circumstances due to the pandemic. To be considered you must upload your financial aid materials by the application deadline as part of your application. This includes:
Monthly Expenses
Previous Year's Tax Return
Statement of Need
REFUND POLICY
Full refunds of MYE tuition are only available before the first regularly scheduled rehearsal of the current concert season. Those wishing to learn more about the MYE Refund Policy can do so by clicking here: SMTD Engagement and Outreach refund policy
Contact Us
Email at smtd-youthandadult@umich.edu
Phone at (734) 936-2660
DURING MYE SEASON (approx. September – March) Engagement & Outreach Staff monitors emails the following times
Sunday – Thursday, 10:00 A.M. – 4:00 P.M. EST
OUT OF SEASON (approx. March – August) Engagement & Outreach Staff monitors emails the following times
Monday – Friday, 10:00 A.M. – 4:00 P.M. EST
Engagement & Outreach Staff monitors phone lines during the following hours, regardless of the time of year
Monday – Friday, 10:00 A.M. – 4:00 P.M. EST