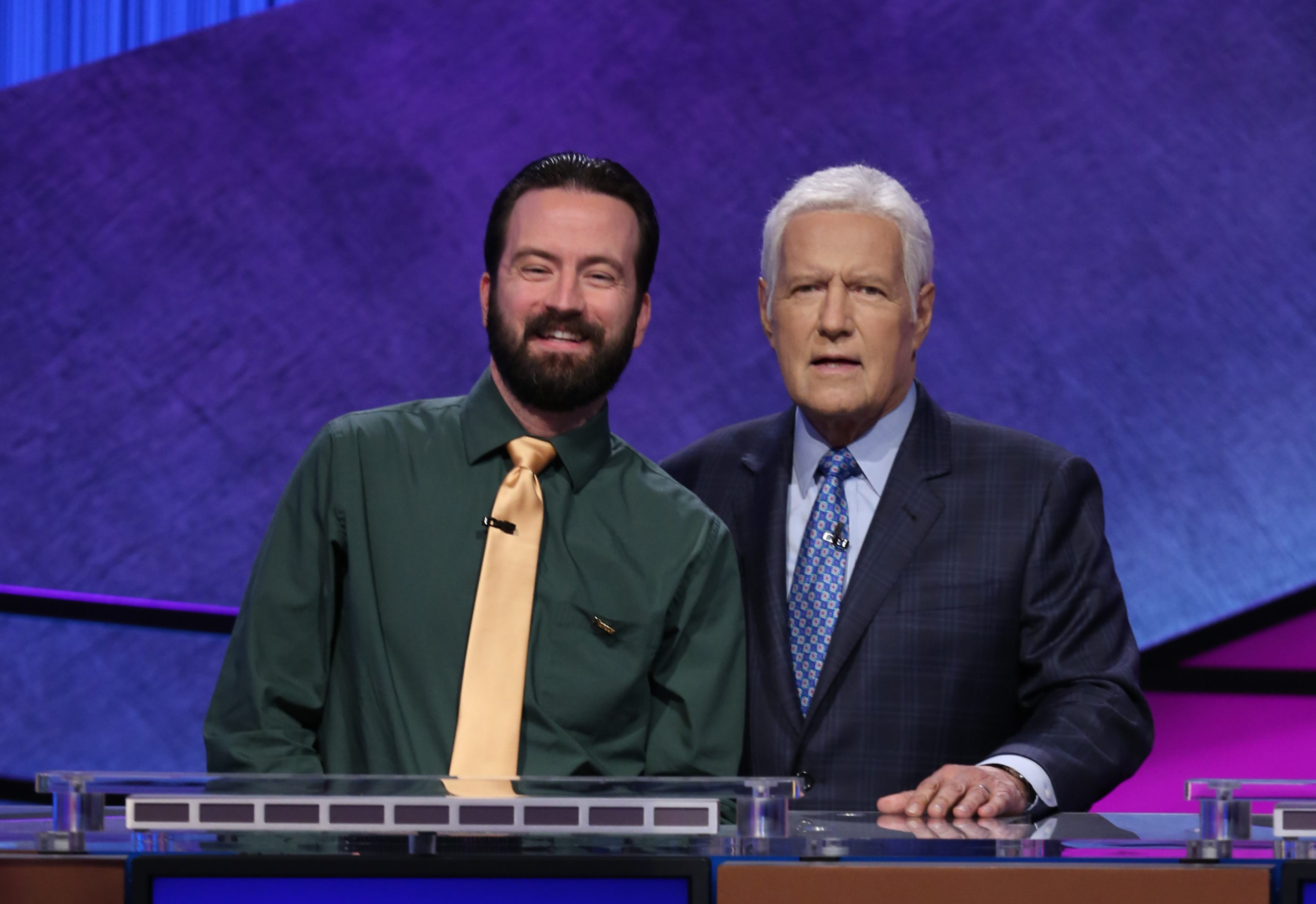 This June, Ben Henri, BM '06 (music education), who has enjoyed the last 14 years teaching choral music in Michigan schools, competed in and won the 2020 Jeopardy! Teacher Tournament.
"The rush of emotions was overwhelming," said Henri. "My family, friends, and students have given me so much, and I kept thinking, 'What on Earth did I do to be in this moment?'"
Henri, who teaches at Grosse Pointe North High School and at Parcells Middle School in the Grosse Pointe School District, took the online Jeopardy! test several times and made it into the contestant pool twice before appearing on the show. For this tournament, Henri took the online test in April 2019, did an in-person audition in August, and got the call that he'd been selected for the show in January 2020.
The Jeopardy! Teachers Tournament aired over two weeks from late May to early June. Henri reached the finals and vied for the top prize against Meggie Kwait of New York and Will Satterwhite of Virginia. Henri had a slight lead going into the final clue, "The title character of this 1726 novel reaches four different lands as a result of a shipwreck, a storm at sea, pirates, and a mutiny."
The answer, much to Henri's delight, was Gulliver's Travels. With the correct answer, he took home the $100,000 grand prize.
"The whole experience is once-in-a-lifetime," said Henri. "I'm proud that I was able to represent teachers, musicians, and the University of Michigan on this large stage."