The University of Michigan is a beautiful campus set in the culturally rich town of Ann Arbor. There are several options for travel, lodging, and getting around town while you're here. Here are some resources that will help you plan your visit.
If you are making travel arrangements for an audition, please remember that all Ann Arbor auditions will take place on U-M's North Campus.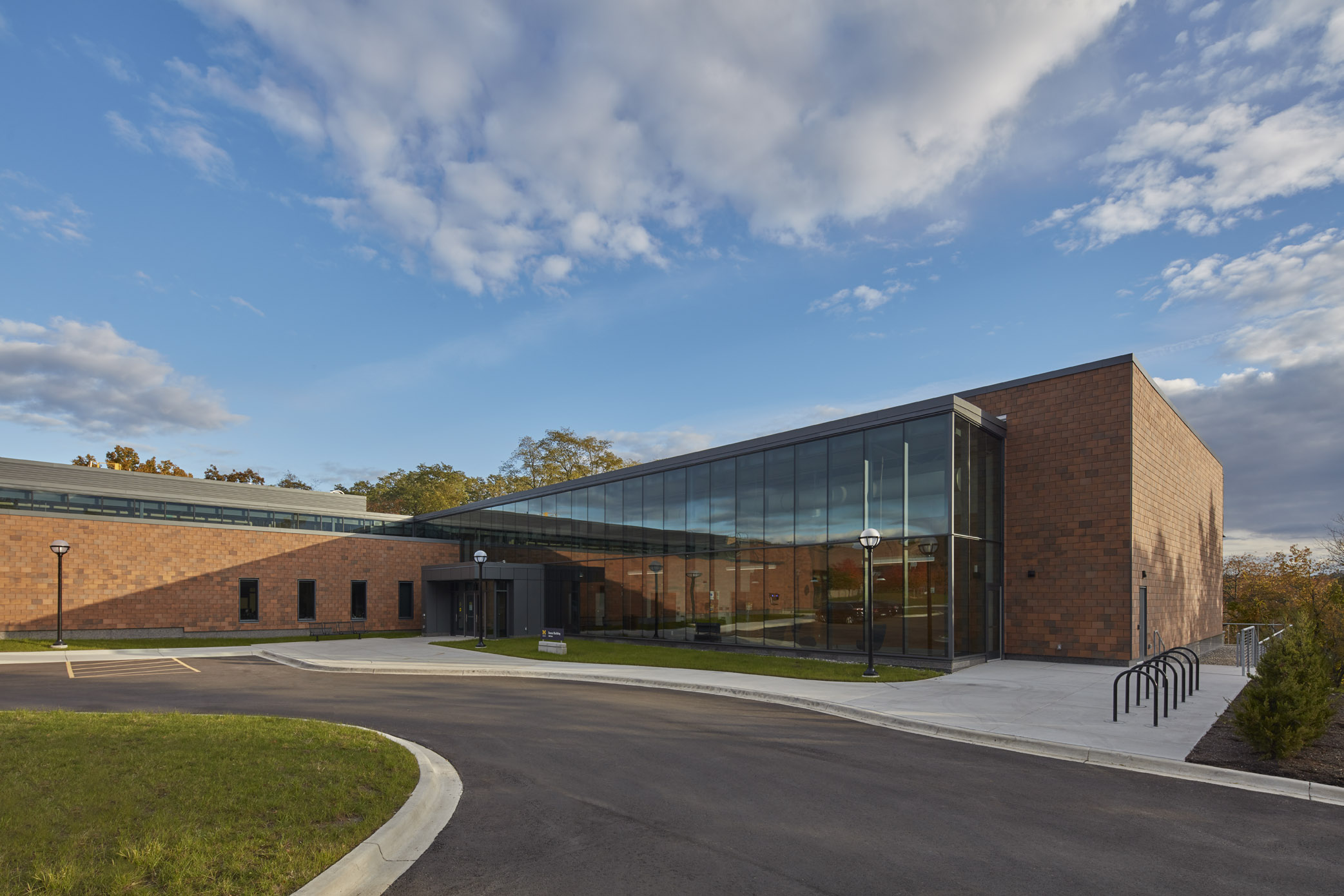 Dance Building
1000 Baits Drive
Ann Arbor, MI 48109-2085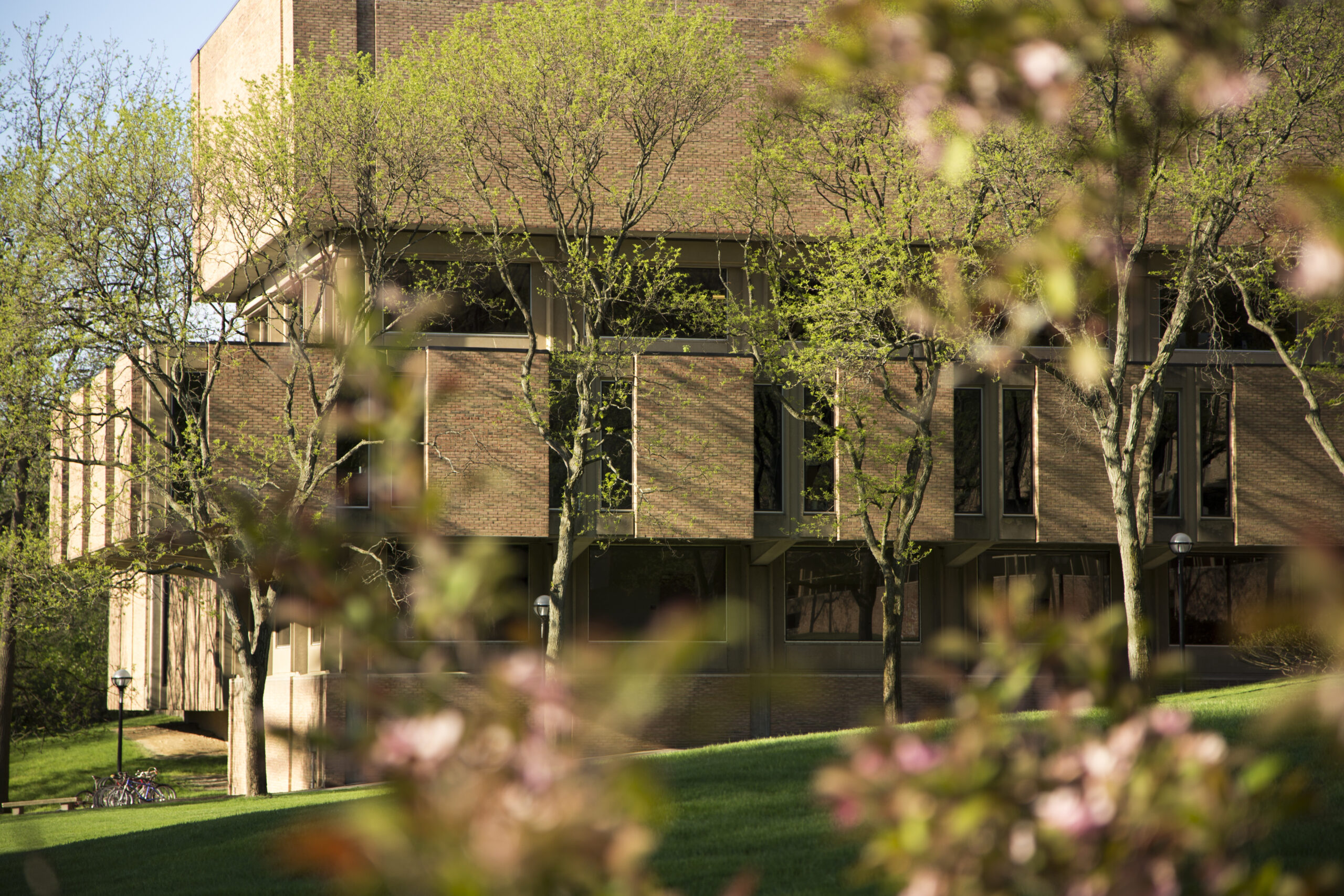 Earl V. Moore Building
1100 Baits Drive
Ann Arbor, MI 48109-2085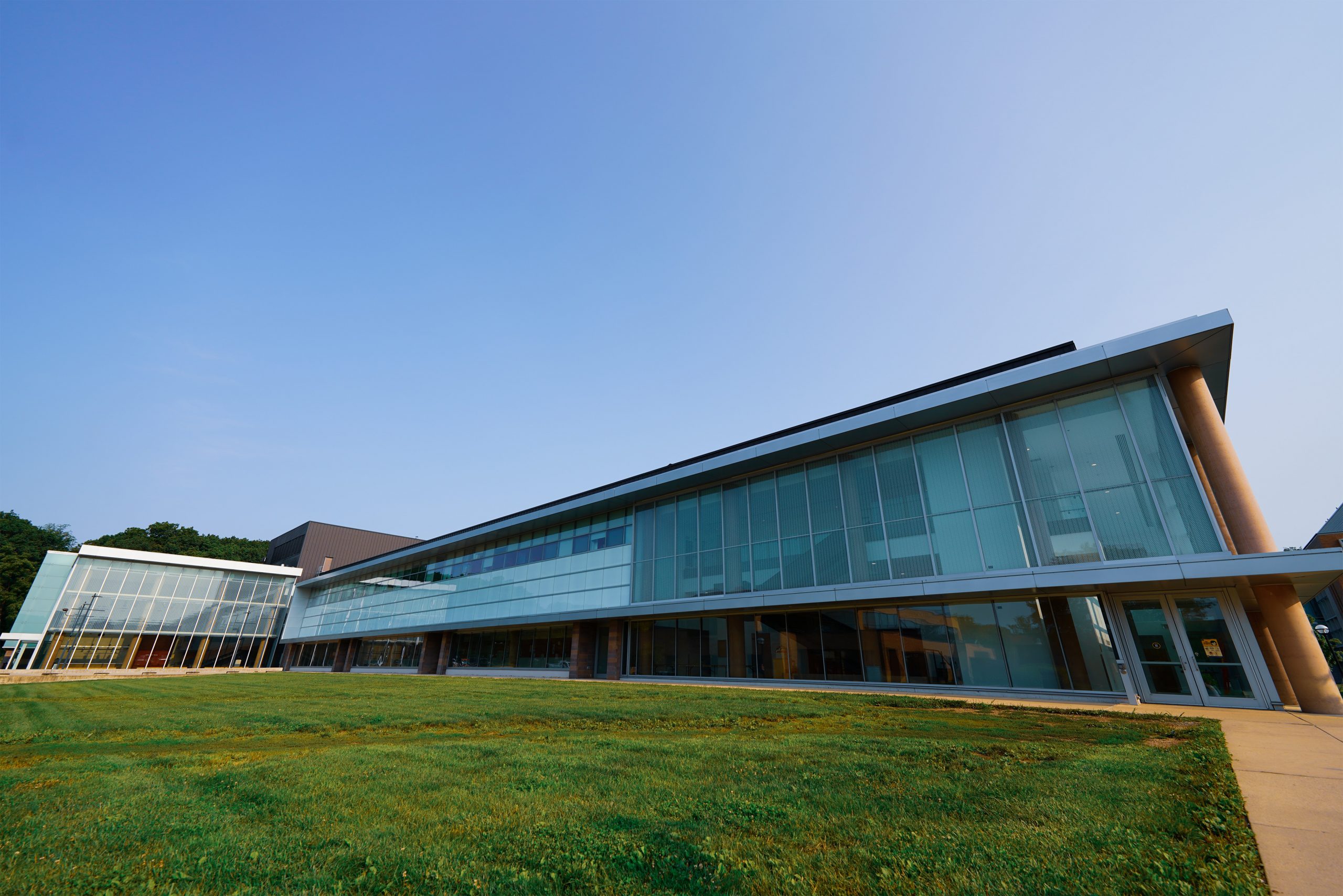 Walgreen Drama Center
1226 Murfin Avenue
Ann Arbor, MI 48109-1212
Parking
Due to parking limitations, we strongly recommend taking a taxi, hotel shuttle, or public transportation to the Moore Building, the Dance Building, and the Walgreen Drama Center. Other visitor lots on North Campus are marked in red on this North Campus Parking Map. Visitors traveling from Central Campus are encouraged to take a free U-M Blue Bus to Pierpont Commons. SMTD Admissions does not have any visitor parking passes to distribute.
Park in any of the visitor spaces (marked with yellow signs that contain a four-digit space number) and pay at the pay station, online, or by using the PassportParking app on your way in. Metered parking is in effect from 6:00 AM–5:00 PM, Monday–Friday at the Moore Building and Dance Building. Limited visitor parking is also available behind the Walgreen Drama Center (NC27). Park in one of the numbered visitor spots and pay by coin or credit card at the pay station on your way in. Metered parking is enforced from 6:00 AM–8:00 PM, Monday–Saturday. Finally, the Taubman College of Architecture & Urban Planning has a visitor lot (NC43) that follows similar policies to the Walgreen and Moore lots.
On the largest audition day mornings, we strongly suggest arranging to be dropped off or utilizing the free U-M bus system since parking is extremely limited and fills up quickly.
Regardless of the timing of your visit, do not park in the areas marked as blue or gold parking, as you will be ticketed!
Air Transportation
Students traveling by air usually fly to Detroit Metropolitan Airport (DTW), situated approximately thirty miles east of campus. There are several ways to travel from DTW to Ann Arbor, via airport shuttle, taxi, rideshare, or limousine. The Ann Arbor Transportation Authority, in partnership with Michigan Flyer, also provides shuttle service between DTW and Ann Arbor through their inexpensive AirRide program. For a complete list of options, please visit the Ann Arbor Convention and Visitors' Bureau.
Bus & Train Transportation to Ann Arbor
Amtrak and Greyhound Bus Lines share a terminal located at 325 Depot Street in Ann Arbor. Megabus has a stop at 900 Briarwood Circle on the south side of town and offers inexpensive routes to Chicago and Detroit.
U-M Shuttle Bus Routes
During the academic year (September-April) you can use any of the following U-M shuttle bus routes–all of which are free of charge–to get from Central Campus to the SMTD facilities on North Campus, which are located next to the shuttle bus stops marked "Pierpont Commons" and "Art & Architecture":
Please note that from May-August some of these routes may not be available.
Local Ground Transportation
U-M Buses
Getting around campus is very easy thanks to the University of Michigan bus system, which is free for all riders and serves both the central and north campus areas. The blue U-M buses run on multiple routes every 5-10 minutes and are the easiest way to get around campus. Visit Magic Bus for a schedule of bus routes and an interactive display of all buses currently in service.
Ann Arbor Transportation Authority
Ann Arbor's public bus transportation system interfaces directly with the U-M bus system, enabling the university community to commute on and off campus. All rides are provided free of charge for U-M students, faculty, and staff with a valid M-Card. There is a small fare for non-affiliated passengers. Please visit theride.org for more information on routes, schedules, and fares.
Taxi Services
Lodging & Sights Around Town
In the vicinity of North Campus, there are many options for lodging accommodations, including the following popular establishments:
DoubleTree by Hilton Ann Arbor North
For all Central Campus locations and a complete listing of local hotels please take a look at the Ann Arbor Accommodations Guide to ensure a nice, restful stay here in Ann Arbor.
If you have a chance to visit downtown, we recommend that you check out Main Street for some fantastic local shops and restaurants. State Street is great for the college crowd with several U-M apparel shops, restaurants, and coffee shops. Kerrytown Market & Shops is also a wonderful area to visit. If you're visiting in the fall, you may want to catch a home football game—or at least know when you might see everyone decked out in their maize & blue. Check out the U-M Football Schedule so you can plan ahead.