Last March, senior stage management major Berrit Keller had a unique opportunity to get a head start on her career when she joined the production team for a development lab of a new musical. The Heart of Rock and Roll, inspired by the music of the 80s pop group Huey Lewis and the News, enjoyed a record-breaking run at the Old Globe Theatre in San Diego in fall 2018, and the New York workshop was a chance to present the show to theatre owners and potential investors in the hopes of transferring to Broadway. Assistant directing both the San Diego and New York productions was SMTD's own Geoff Packard, a lecturer in the Department of Theatre, who had known director Gordon Greenberg for a long time and jumped at the chance to help him develop a new show.
Meanwhile, Keller had learned the craft of stage management through her SMTD coursework, the mentorship of faculty member Nancy Uffner, and hands-on experience with University Productions—including serving as the stage manager for Violet, Angels in America: Millennium Approaches, Complex Rhythms, and, concurrently to her experience in New York, Sweeney Todd: The Demon Barber of Fleet Street. Keller also had the chance to assistant-direct The Exonerated, directed by none other than Packard. In fact, Packard departed for the New York lab of The Heart of Rock and Roll the same day The Exonerated closed. So his collaboration with Keller was fresh in his mind when, one week into the four-week developmental workshop, the stage management team mentioned that they needed to add a production assistant. "I said, 'I know exactly who you should add,'" Packard explained. "I found Berrit to be remarkably good at stage management and a wonderful, wonderful collaborator."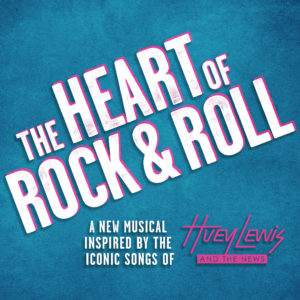 Two days later, Keller was in New York. She credited her professors and the SMTD administration for allowing her to take a brief leave of absence from her coursework: "Their willingness to understand my goals and how this job directly apply to them, and to work with me to be able to take time off, was amazing," she said. For Uffner, the decision to allow Keller the leave was obvious. "This is a huge big deal in the world of stage management," she enthused.
Keller joined a team of professional Broadway stage managers more than a week into the workshop. This would be an awkward situation for any college student, but according to Packard, Keller took it all in stride. "She didn't seem flustered or nervous," he explained. "Frankly, the best part of working on this show was watching Berrit prove valuable immediately and fit right in seamlessly. I was very proud to be part of the University of Michigan because clearly what Nancy and her other professors have been teaching her is working so beautifully." Keller, for her part, attributed her success to the other members of her team, who welcomed her with open arms and helpfully showed her the ropes. "It felt so natural to just come in and start working with them, and I was so thankful for that," Keller said.
Stage management, at its best, is an exercise in reading minds. As Packard put it, the job is about solving problems before anyone knows they're problems. The team prepares the space and sends out schedules; records blocking, entrances and exits, and notes for the creative team during rehearsals; and ensures that performances run smoothly. The core job description that Keller learned from Uffner is "making sure everyone and everything is in the right place at the right time." A developmental workshop differs slightly from traditional theatre—the final performances are in the same room as the rehearsals, and the sets, props, and costumes are typically minimal. However, Keller loved that because of the tryout in San Diego, The Heart of Rock and Roll had many more props and costumes than a typical workshop, which made it seem more like a "real" production.
Both Keller and Packard spoke about seeing classroom lessons come to life during the workshop, especially because Keller was enrolled in Packard's course about new-play development this semester. She said she felt very prepared to know what was going on during the lab, including what the different departments did and how they worked together. At the same time, seeing real-life examples of those lessons helped immensely. "It was really incredible to watch someone who's taught me in class and to see everything he's been preaching to us. It really clicked for me in New York," she said. Packard echoed the same sentiment, saying it was amazing to watch Keller learn in real time how to work on a Broadway show. "There were moments in the room where we touched upon something we had worked on in class, and I was able to turn around and meet eyes with Berrit and silently say 'are you getting this?'"
After graduation, Keller plans to return to The Muny in St. Louis, where she has spent the last two summers as well. She will be a production assistant on Guys and Dolls with her then-former professor Nancy Uffner as the production stage manager, which Keller feels is very appropriate. Learning from Uffner has been one of the highlights of her time at SMTD, she explained. "I really look up to her and her stage management style." After a summer in St. Louis, Keller will move to New York and begin freelancing, with the ultimate goal of becoming a Broadway stage manager. "Working with the directors at SMTD has really prepared me for my career," Keller emphasized. "A lot of them treat stage managers here in the way we would expect to be treated in the professional world. The line between student and staff, very luckily for me, has been blurred sometimes, and it allows me to create a really good relationship with them that feels like a professional relationship."
As for Packard, he hopes that his involvement in the professional theatre world will continue to bear fruit for SMTD students. "I think because Berrit did such a good job and was so well received, I will feel more comfortable recommending more people in the future, and I also think people will take my recommendations more seriously because Berrit did such a good job."