Three alumni of the University of Michigan School of Music, Theatre & Dance – Damien Crutcher (MM '96, conducting), Gabriela Lena Frank (DMA '01, composition), and Erik Rönmark (DMA'04, saxophone) – have been named to Musical America's 2018 "30 Professionals of the Year: Innovators, Independent Thinkers, and Entrepreneurs."
According to Musical America, the list comprises "the heroes, sung and (heretofore) unsung, of the performing arts industry. These are the folks who make the industry tick, brainstorm the new ideas, get the artists on stage, help build the audiences, and train the artists of tomorrow."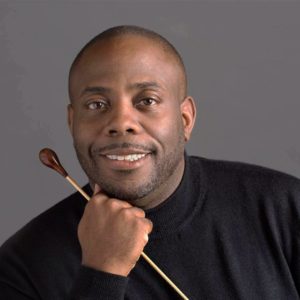 Damien Crutcher is the co-founder and CEO of the after-school arts education program Crescendo Detroit, which has brought classical music and dance to Detroit's far Northwest side. Launched in 2013 with 11 students, the El Sistema-inspired program now teaches 40 and has added a summer session. Early in 2018, the nonprofit launched a partnership with the University of Michigan, in which its students are bussed to the Ann Arbor campus for private lessons with the university's music and dance students and the chance to hear concerts at Hill Auditorium.
Every Crescendo Detroit student is trained on a band or orchestra instrument and participates in dance classes and "life skills" programming. Classes are held two afternoons a week and on Saturdays. Homework assistance and dinner are also provided. Tuition of $100 a semester can either be paid directly or "worked off" through volunteer fundraising. Crescendo Detroit also hosts a monthly "parents huddle" that includes talks by parenting experts.
A native Detroiter and a graduate of Cass Technical High School, Crutcher obtained his bachelor's degree in music education from Michigan State University. After graduating U-M, he served as director of bands and orchestra at Southfield-Lathrup High School in suburban Detroit. Under his direction the Southfield-Lathrup ensembles, including the Lathrup Symphony Band, performed in San Francisco, Chicago, the Bahamas, the White House, and Carnegie Hall. Crutcher is also the conductor and artistic director of the Farmington Community Band and is a frequent guest conductor and clinician throughout Michigan.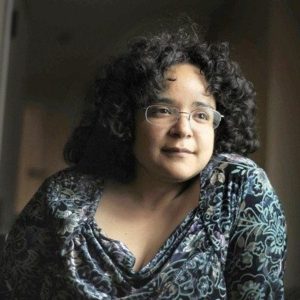 Included in the Washington Post's list of the 35 most significant women composers in history (August, 2017), Gabriela Lena Frank is the founder of a nonprofit teaching institute for composers. The Gabriela Lena Frank Creative Academy of Music in Boonville, California, takes place on two farms that Frank owns with her husband. The program includes a four-day workshop session in Boonville with Frank and faculty and then, six months later, the piece is performed in public by a guest ensemble (the Del Sol and Chiara String Quartets in 2018) as part of a three-day residency. The composers also participate in outreach projects at a local adult education center and a high school. An alumni network helps fund commissions with professional ensembles. Frank's own music – for orchestra, chamber groups, and singers – often explores her mixed Peruvian, Chinese, and Jewish-Lithuanian heritage. She has traveled extensively throughout South America and her pieces often reflect and refract her studies of Latin American folklore, incorporating poetry, mythology, and native musical styles into a western classical framework that is uniquely her own. In 2020, Fort Worth Opera is scheduled to premiere The Last Dream of Frida & Diego, her opera based on the lives of Frida Kahlo and Diego Rivera. She is also working on a symphonic piece for the Philadelphia Orchestra, where she is in residence through 2021.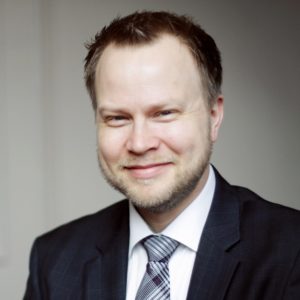 Eric Rönmark is the vice president and general manager of the Detroit Symphony Orchestra (DSO) and is credited with playing a major role in the orchestra's resurgence. He oversees about half of the orchestra's $29M budget, 40 staff members across eight departments, and over 80 musicians, and played a crucial role in re-negotiations of the DSO musicians' contracts in 2014 and 2017. Rönmark launched the William Davidson Neighborhood Concert Series, which regularly brings the DSO to areas surrounding Detroit, and is also behind the symphony's live streaming series, the first instituted by an American orchestra, which has significantly widened audiences and, in turn, increased ticket sales. In addition, he oversaw the DSO's first international tour in 16 years, which brought the orchestra to Japan and China for 11 concerts in July 2017. A native of Sweden, Rönmark is also executive director of New Music Detroit (NMD), a musicians' collective he co-founded in 2006 that has commissioned some 30 new works. NMD's annual September Strange Beautiful Music marathon, now marketed through the DSO box office, has become the largest new music festival in the Midwest. He was previously named one of Crain's Detroit Business's "Top 40 Under 40."