Scott Piper
Chair of Voice and Associate Professor of Music; Norma L Heyde Faculty Development Professorship
---
Bio
Artist. Scholar. Educator. Arts Ambassador.
Paul Robeson Scholar Award recipient, Los Cabos Children's Foundation Artist Ambassador, and twice-winner of the Gerda Lissner Foundation Award, tenor Scott Piper continues to receive critical acclaim for his operatic, orchestral, and concert performances. He comes to the faculty of his graduate alma mater having been honored with the Paul Boylan Award for distinguished alumni in the performing arts and having recorded Verdi masterpieces for TDK with the Fondazione Toscanini di Parma with artists such as Placido Domingo, Renato Bruson, Stefania Bonfadelli, Massimiliano Stefanelli in new productions of Aida and La Traviata designed and mounted by film, opera, and theater director Franco Zeffirelli.
Finishing his seventh year in higher education, Dr. Scott "Doc" Piper has translated his professional success and artistic sensibility into a profound dedication to helping the next generation of vocal artist reach their musical and artistic goals. As the Norma L. Heyde Associate Professor of Music in Voice, Piper maintains a selective studio of undergraduate and graduate voice students in classical voice, contemporary singing, and musical theatre. His private studio at the University of Michigan draws students who are equally committed to exploring their deepest holistic potential and building bridges through the arts to their global community. In addition to his blossoming studio, he is humbled to now serve as chair of the Department of Voice. Please email him directly for more information regarding his private studio or the Department of Voice.
From the beginning of his career, Piper has been committed to seeking out ways to serve our global village through song. Whether through arts education outreach presentations in Costa Rica, as a member of Singers without Borders performing in the Philippines and China, or through his tenure of service as the Los Cabos Children's Foundation Artist Ambassador, Piper has never strayed from embracing ways to be of assistance to and learn from various cultures.
His interest in impacting the vocal arts at the international level continues through his education projects in Italy and Taiwan. In Piobbico, Italy, Piper's leadership and stewardship of the voice program at the Brancaleoni International Music Festival (Italy) resulted in attracting over 110 vocal participants over the past 3 years. In Taiwan, under the auspices of the prestigious Tunghai University Music Department in Taichung, he has performed in opera and recital, conducted performances of The Merry Widow,  led classes in pedagogy, holistic wellness in the vocal arts, and presented master classes at the National Taiwan Normal University, Fu Jen Catholic University, National Sun Yat-sen University, National Kaohsiung Normal University, and the Taipei National University of the Arts.
At the national level, Piper continues to be a sought after clinician and is recognized as a specialist in the area of effective learning practices for the applied voice studio. He has presented masterclasses at Truman State University, Western Washington University, California State University – Fresno, University of South Dakota, Wright State University, Hollins College, Virginia Tech University as well as the Duke Ellington School of Performing Arts, Great Falls High School, C. M. Russell High School, Huron High School, Bozeman High School, Mahtomedi Senior High, Warrensburg High School and Kirksville Senior High, among others. As a proud member of the National Association of Teachers of Singing, he serves the national organization through his participation in the Advancement and Mentoring Initiatives committees.
While his doctoral studies focused on the evolution of the early song cycle, Piper is also an ardent proponent of contemporary art song. Thanks to the support of U-M Vice Provost Lester P. Monts, Piper was able to commission two new song cycles setting the evocative poetry of Missouri Poet Laureate, Jim Thomas. Currently, Piper has been thrilled to lend his voice to the compositions of his colleague at the University of Michigan, pianist and composer Logan Skelton.
Piper's vocal, musical and dramatic sensitivity extends beyond his performances in leading roles. In 2013, he was asked to prepare, direct and conduct the first-ever recording from the Dominican Sisters of Mary, Mother of the Eucharist. Entitled Mater Eucharistiae, that CD debuted at #1 of the Billboard chart for classical albums.
In conjunction with his exemplary teaching and commitment to service, Piper maintains an active international performance profile. Recent successes include performances include appearances with Minnesota Opera, Opera Köln (Germany), Austin Lyric Opera, Israeli Opera, Dayton Opera, and Nashville Opera. He has sung under the baton of Placido Domingo, Leone Magiera, Steven Mercurio, Anton Coppola, Kenneth Kiesler, Steven White, Massimiliano Stefanelli, Mark Shanahan, Donato Renzetti, Joseph Mechavich, and Vjekoslav Sutej. Upcoming performances will include his debut as Pablo Neruda in Daniel Catan's Il Postino.
Piper graduated from his undergraduate alma mater, Truman State University, in 1993 having studied with Dr. Thomas Hueber. His early career is highlighted with prizes from the National Society of Arts and Letters, the William C. Byrd Foundation, the Ken Boxley Foundation, the Gerda Lissner Foundation, the Licia Albanese-Puccini Competition, the George London Foundation, the University of Michigan Friends of Opera, and received the Jim and Janice Botsford Study Grant. During his graduate studies under the tutelage of George Shirley and Shirley Verrett, Piper began his professional career with Michigan Opera Theatre. As a young professional artist, he was quickly recognized for the exceptional beauty of his voice and his expressive acting. Critical acclaim quickly followed with special mention being routinely made regarding his mastery of language and vocal colors. In addition to George Shirley and Shirley Verrett, Scott's mentors, teachers, and coaches include Frank Aiello, Carlo Bergonzi, Paolo Gavanelli, Thomas Hueber, Steven Mercurio, Claudia Pinza, Bill Schuman, Ira Siff, and Stephen White.
Since his professional debut in opera at the tender age of 24, Piper has spent the majority of his professional operatic career specializing in operas of Verdi and Puccini. In Italy alone, he has appeared in Rome, Modena, Ravenna, Catanzaro, as well as the Teatro di Verdi di Busseto. Other international appearances include performances with the Israeli Opera, the New People's Theater of Moscow, the Anna Livia International Opera Festival of Ireland, the International Music Festival of Macau, Angers-Nantes Opera, the Saint Barth's Music Festival, Vancouver Opera, Opera Nicaragua, and Compañia Lírica Nacional de Costa Rica. In the United States, he has sung with the New York City Opera, Houston Grand Opera, Minnesota Opera, Dayton Opera, Madison Opera, Opera Pacific, Michigan Opera Theater, Cincinnati Opera, Vancouver Opera, Pensacola Opera, Opera Roanoke, Lyric Opera of Kansas City, Sarasota Opera, Virginia Opera, Opera Tampa, and Florida Grand Opera, among many others. For a full listing of his professional dossier, please contact his professional management team at ADA Artist Management.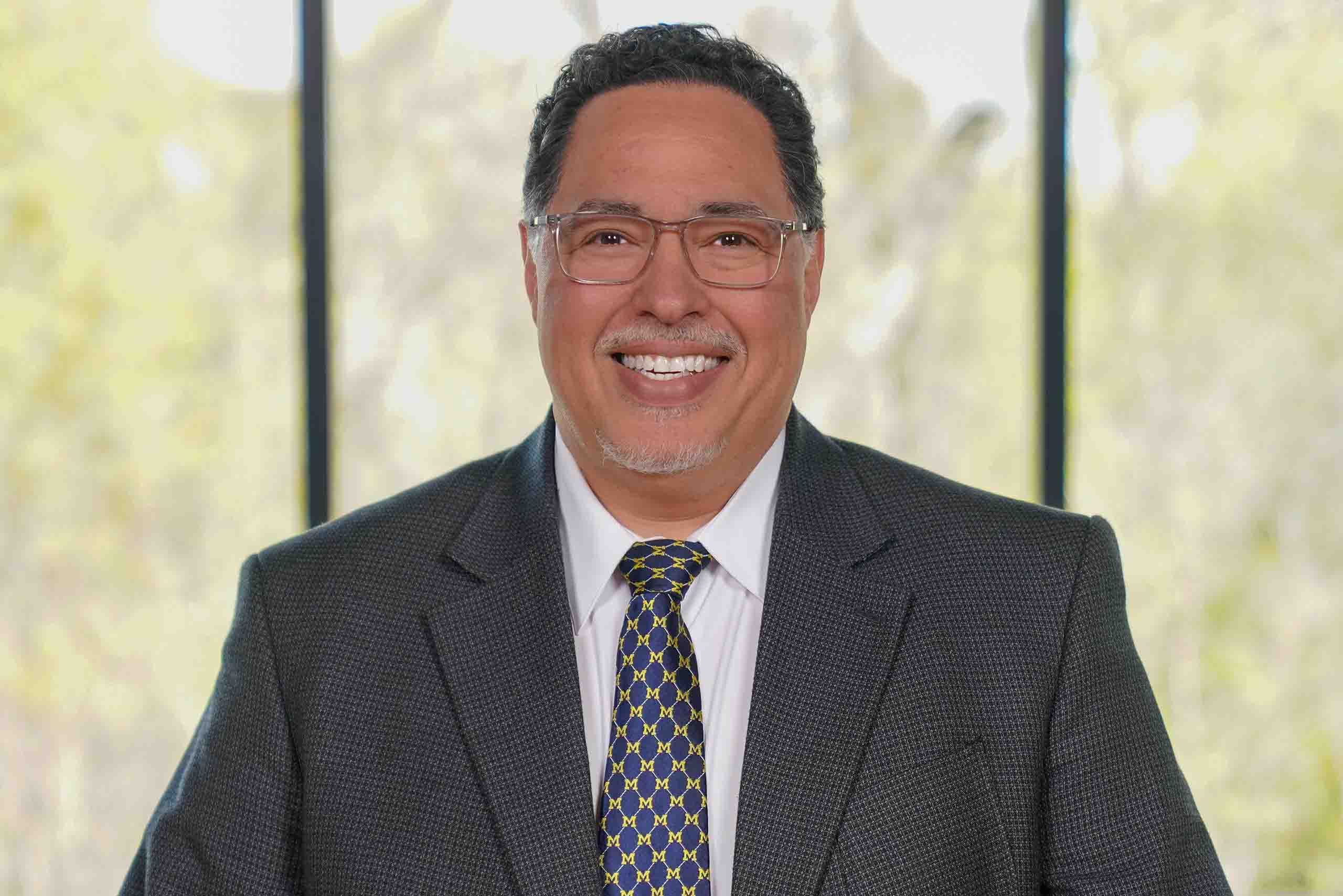 Education
BM (voice performance), Truman State University
MM, DMA (voice performance), University of Michigan