Bio
Missy Beck is on a perpetual quest to develop anatomically sound ballet techniques and to encourage dancers to move with thoughtful efficiency for maximum output with minimum effort. She is equally invested in training the next generation of dance teachers and arming them with knowledge and permission to question harmful current modes of training and seek out pedagogical best practices to replace them.
Beck concurrently teaches at UC Irvine and the University of Michigan, Ann Arbor. As a Lecturer of Dance in the Department of Dance, Claire Trevor School of the Arts at UC Irvine she teaches pedagogy in the Dance MFA program. As a Lecturer II of Dance at the University of Michigan, Ann Arbor, Beck teaches pedagogy and ballet. Initially, Beck taught ballet in the Department of Musical Theatre (2001) where she remained for several years. In 2019 she was nominated for the Golden Apple Award, "the only student nominated award that recognizes outstanding university teaching… honoring those teachers who consistently teach each lecture as if it were their last and strive not only to disseminate knowledge but to inspire and engage students in its pursuit."
Beck and her research partner Nicola Conraths, Director of Artistic Studies at Walnut Hill School for the Arts, have created an embodied lecture series and movement workshops entitled Teaching dance anatomy, injury prevention, and rehabilitation as a non-scientist in the ballet class. They have presented research from this series at the International Association of Dance Medicine and Science (IADMS) and National Dance Educators' Organization (NDEO) conferences, several universities, high schools, dance studios and conferences and garnered an invite from Performing Arts Medicine Conference (PAMA).
Beck's extensive teaching career demonstrates her versatility and commitment to critical pedagogy and ability to recognize and address the unique needs of each dance arena. As a teaching artist in the schools for Arts Unlimited: A Lincoln Center Institute (K-12) and Wolftrap Ohio (Head Start preschool programs), Beck worked in collaboration with classroom teachers to deliver classes that not only provided students entry points into dance but gave them the tools to take ownership. Through Bowling Green State University, Beck taught in-services and CEU courses for those classroom teacher partners.
She has taught for intensives, festivals, and master classes including The Paul Taylor Summer Intensive, Interlochen Arts Camp, Bates Dance Festival: Youth Arts Program, Around the Coyote among others and has served on dance faculties at the University of Toledo and Hillsdale College where she pioneered dance courses in the curriculum and the college's first dance company, Tower Dancers, and first dance mainstage performance.
Beck has served as an adjudicator for multiple events and organizations including Ohio Dance Council's Gala Concert Choreographer Showcase: 2006 Ohio Dance Festival, Flint ACT-SO Dance Competition. and the annual middle school Monologue Competition at Detroit Public Schools and Mosaic Arts. In 2019, she joined the team of adjudicators for the inaugural Cecchetti Council of America's Classical Ballet Competition.
Beck is the 2006 recipient of the Maggie Allesee New Choreography Award (Michigan Dance Council). The winning work was a haunting minimalist solo The Yellow Wallpaper based on Charlotte Perkins Gilman's ominous short story. Reviews of Beck's choreography highlight her use of movement to evoke strong emotional states. In her Dance Magazine review, Kate O'Neill said "the audience felt very much part of [the] collaboration. The bond seemed particularly strong in… Melissa Beck's [solo]. Beck created a simple, almost stark movement vocabulary for this dance…but infused it with glowing romanticism." (October 2003) Stephanie Rieke of the Ann Arbor News said, "Guest choreographer Melissa Beck contributed a tour de force solo titled Tuberose…subtle and exquisite… this entrancing piece could easily have been sustained without music – the mark of bravura choreography." (2003)
In addition to concert dance, Beck choreographs for opera, theatre, and musical theatre productions. She has had the pleasure of working with renowned directors Robert Benedetti (The Cradle Will Rock) and Nicolette Molnar (Jackie O) and Joan Morris (cabarets) and has been commissioned to create works for the Bates Dance Festival: Youth Arts Program, several university and high school dance programs, Chamber Music Ann Arbor, as well as multiple productions for University of Michigan School of Music, Theatre & Dance.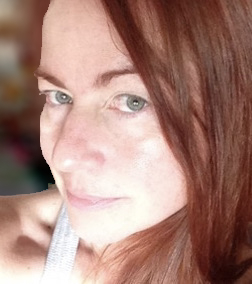 Education
AA (English), College of the Canyons
BA (English), University of Michigan
MFA (dance and choreography), University of Michigan