Matthew Bengtson
Associate Professor of Music
---
---
Bio
Critically acclaimed as a "musician's pianist," Matthew Bengtson has a unique combination of musical talents ranging from extraordinary pianist, to composer, analyst, writer, scholar of performance practice, and educator. An advocate of both contemporary and rarely performed music, he offers a diverse repertoire, ranging from William Byrd to numerous contemporary composers with whom he actively collaborates. He has performed concerts as both soloist and collaborator in France, Germany, Italy, Poland, and Hungary, in Mexico, in Washington, DC, at Monticello, and in solo recitals at Carnegie Hall's Weill Recital Hall. He has been heard with violinist Joshua Bell on NPR's "Performance Today" and XM Satellite Radio's "Classical Confidential." His recordings can be heard on the Albany, Arabesque, Griffin Renaissance, IBS Classical, Navona, and Musica Omnia, and Roméo record labels.
Mr. Bengtson is lauded as one of the most persuasive advocates of the music of Scriabin and Szymanowski. On his complete Scriabin Piano Sonatas, the American Record Guide writes: Big-boned pianism, rich tonal colors, and dazzling technique are on display here. Has Scriabin ever been played better? Only Horowitz and Richter can compare. Fanfare magazine calls him "a Scriabinist for the 21st century … upon whom future generations can rely for definitive interpretations." In 2015, he toured with the complete Scriabin sonatas, and performed in the historic centennial "Scriabin in the Himalayas" festival in Ladakh, India.
Equally devoted to the music of Karol Szymanowski, he has recorded a 3-CD recording of the solo piano and violin/piano duo music of the great Polish composer, together with violinist Blanka Bednarz, on the Musica Omnia label, again to critical acclaim. The duo has presented numerous all-Szymanowski duo/solo recitals across the United States and in Poland, including the Karol Szymanowski Museum in Zakopane. His research on Szymanowski mazurkas won a Stefan and Wanda Wilk Prize for Research in Polish Music and is published in the Canadian music journal "Intersections."
Mr. Bengtson enjoys a close relationship with leading Puerto Rican born composer Roberto Sierra, of whose music he has given numerous premieres, including his formidable 12 Estudios rítmicos y sonoros, recently recorded on the IBS Classical label in Auditorio Manuel de Falla in Granada, Spain. He performs in the "Sierra Duo" with cellist John Haines-Eitzen, with whom he recorded Sierra's complete cello and piano music of Sierra for Albany Records.
Mr. Bengtson is among today's proponents of historical performance practice, preferring to perform music when possible on instruments from the era of the composer. Old-style performing techniques he has put to use in his performances include improvised modulating preludes, ornamented reprises, and original cadenzas. He studied harpsichord with Webb Wiggins at Peabody, and fortepiano with Malcolm Bilson at Cornell University. His video introduction to the Viennese 5-octave fortepiano has become a YouTube favorite. He has recorded on fortepiano and harpsichord for Arabesque Recordings, and has given presentations and performances at the Historical Keyboard Society of North America and the Westfield Center for Historical Keyboard Studies, among others. His students took the top prizes at the inaugural sfzp International Fortepiano Competition in New York, and he teaches in the annual summer program University of Michigan Early Keyboard Institute (UMEKI).
Mr. Bengtson studied piano performance as a Harvard undergraduate with Patricia Zander. He also studied contemporary piano literature with Stephen Drury, and chamber music and performance practice with Robert Levin. He earned his MM and DMA degrees in piano performance at the Peabody Conservatory, studying with Ann Schein. He also studied harpsichord with Webb Wiggins, and fortepiano with Malcolm Bilson on a fellowship at Cornell University. He has participated in many American music festivals, such as the Aspen Music Festival, and the Baroque Performance Institute (BPI) at Oberlin Conservatory. In Europe, he studied at the Internationale Sommerakademie "Mozarteum" in Salzburg, Austria, at the Centre Acanthes in Avignon, with Claude Helffer and at the American Conservatory at Fontainebleau, France, with Philippe Entremont. In Salzburg, he performed Boulez's Sonata no. 1 in the Wiener Saal, and at Fontainebleau, he was awarded the Prix de la Ville de Fontainebleau for his performances.
Renowned as a writer and music educator, Mr. Bengtson is author of the Massive Open Online Course (MOOC) entitled "Exploring Piano Literature: the Piano Sonata,"available on Coursera, and is co-author of "The Alexander Scriabin Companion: History, Performance, and Lore," available from Rowman and Littlefield Press. He is Associate Professor of Piano Literature at the University of Michigan School of Music, Theatre and Dance, where he teaches piano, fortepiano, and courses and seminars in piano repertoire, history and culture. He has taught at the University of Pennsylvania, at Haverford and Bryn Mawr Colleges, at Carnegie Mellon University's School of Music, and the Peabody Institute. He has also served on the collaborative piano staff at the Curtis Institute of Music. Besides his musical attainments, Mr. Bengtson was educated at Harvard University with a focus in mathematics and computer science. His interests include golf, chess, and go.
Mr. Bengtson is a Steinway Artist.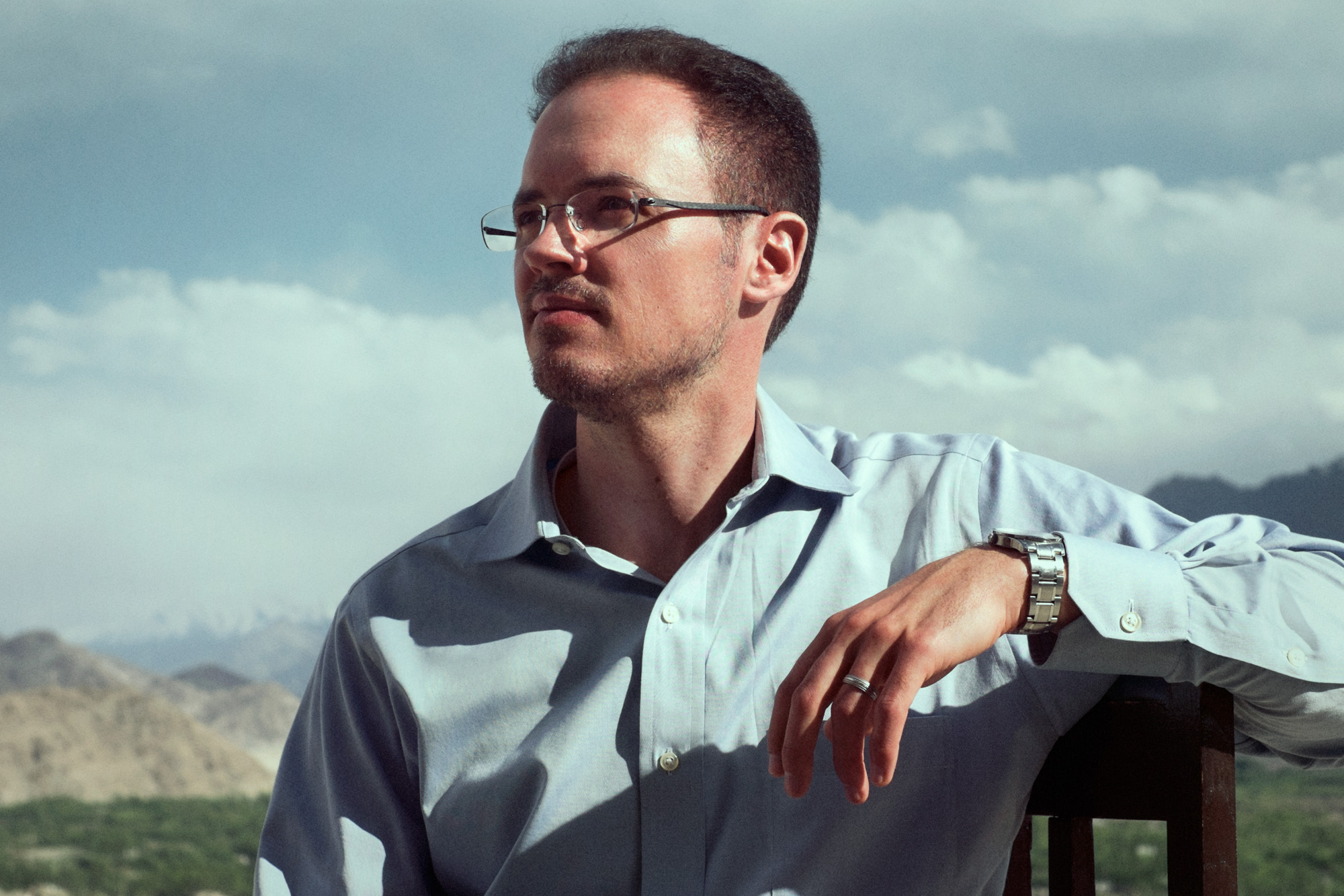 Books
Lincoln Ballard and Matthew Bengtson, with John Bell Young. The Alexander Scriabin Companion: History, Performance, and Lore. With a foreword by Stephen Hough. Lanham, MD: Rowman and Littlefield Press, 2017.
Articles
"'The Szymanowski Clash': Harmonic Conflict and Ambiguity in the Szymanowski Mazurkas." In Intersections: The Canadian Journal of Music 36/1 (2016), 3-27.
"Interpretive Questions in the Diabelli Variations." In New Beethoven Forum Vol. 12, Spring 2005: 97-110.
Solo Recordings
"Karol Szymanowski: Masterworks for violin & piano; piano solo." Musica Omnia MO 0703, 2017. 3-CD set.
"Scriabin Piano Sonatas: Volume II." Roméo Records, Roméo 7280, 2015. CD.
"A Harpsichord Performance: Byrd, Handel, Rameau, Bach." Arabesque Recordings Z6818, 2011. Digital download.
"Alexander Scriabin: Six Sonatas." Roméo Records, Roméo 7232, 2004. CD.
"Roberto Sierra: Works for Cello and Piano" with cellist John Haines-Eitzen, TROY 1700. CD.
Michigan Online Virtual Course
Exploring Piano Literature: The Piano Sonata
Playlist
Download Matthew Bengtson's CV (PDF)