Bio
Kari Landry is a Backun Artist and the clarinetist and founder of the acclaimed Akropolis Reed Quintet. Founded in 2009 at the University of Michigan and hailed by Fanfare Magazine as performing with "imagination, infallible musicality and huge vitality," the Akropolis Reed Quintet delivers over 100 engaging performances and educational outreach events every year for communities around the United States and abroad.
With Akropolis, Kari received the Fischoff Gold Medal in 2014, the Grand Prize at the MTNA and Plowman chamber music competitions consecutively in 2011, and prizes at three additional national competitions. Kari's impressive list of series and festival appearances with Akropolis include Summerwinds Festival in Münster, Germany; Chamber Music Northwest in Portland, OR; the Phillips Collection in Washington, DC; Juneau Jazz and Classics in Alaska; the Dame Myra Hess Concert Series in Chicago; the Virginia Arts Festival in Norfolk, VA; Caramoor in Katonah, NY; Chautauqua Music Festival in Chautauqua, NY; New York University of Abu Dhabi in Abu Dhabi, and a variety of colleges and universities throughout the United States. Through Akropolis, Kari has commissioned more than 50 new works from prominent composers around the world and recently collaborated with Shara Nova of My Brightest Diamond, BodyVox Dance, and the Dover Quartet on multi-disciplinary performances.
With three studio releases (including the 2017 release, The Space Between Us on innova Recordings), Kari has recorded 17 original reed quintet works, including 5 Michigan-based composers, and has performed, recorded, or published the work of 21 American composers. As the Marketing and Development Manager of Akropolis' 501(c)(3) nonprofit, Kari is committed to increasing access to classical music within communities and educating the next generation of musicians to ensure that a vibrant culture of art persists in our society.
With Akropolis, Kari was also the winner of the 2015 Fischoff Educator Award and noted for "demonstrating outstanding and imaginative programming for children and youth in the United States" (Fischoff National Chamber Music Association). Kari continues to be a dynamic educating force that engaged roughly 10,000 school-aged children and young adults with Akropolis' 17/18 season. This includes special appearances at homeless shelters, libraries, youth centers, art museums, and other community venues to increase audience access and appreciation for classical music.
A fierce advocate for the arts, Kari received a second master's degree in Arts Administration from Eastern Michigan University and is currently an intermediate lecturer at the University of Michigan School of Music, Theater, and Dance where she teaches entrepreneurial courses on running your own ensemble and nonprofit organization.
Kari received her bachelor's and master's degrees in clarinet performance from the University of Michigan, studying with Cleveland Orchestra clarinetist Dan Gilbert. Kari was the Eb clarinetist in the University of Michigan Symphony Band's 2011 tour to China, which released a recording of premiere band works by the composers Kristin Kuster, Bright Sheng, and Michael Daugherty under the Block M record label. Kari has also spent two of her college summers at the Aspen Music Festival. Kari owes all of her musical success to her instructors including Dan Gilbert, Chad Burrow, Ted Oien and Suzy Dennis-Bratton.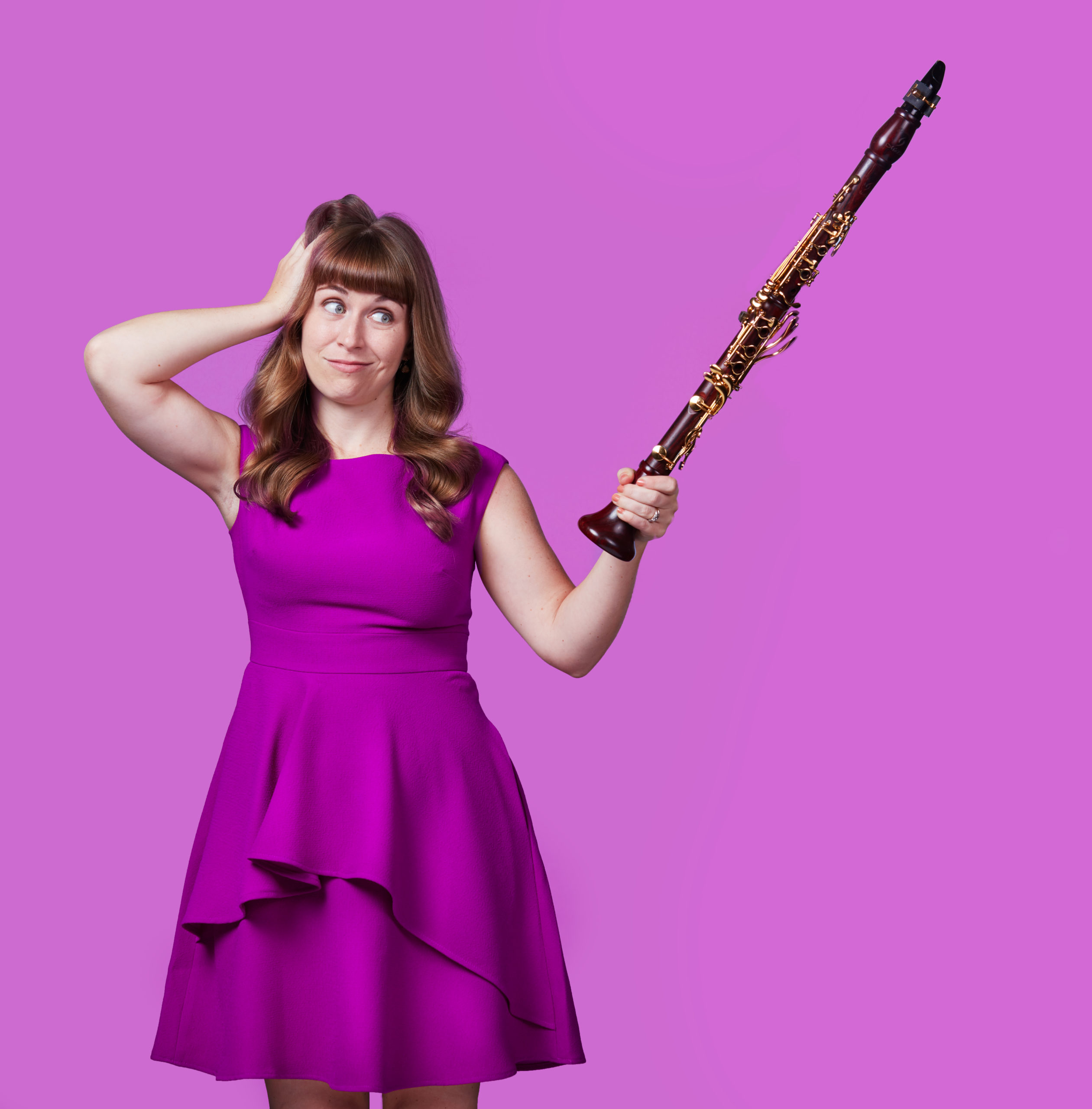 Education
BM (clarinet performance), University of Michigan
MA (arts administration), Eastern Michigan University
MM (clarinet performance), University of Michigan