Ari Solotoff, Esq.
Lecturer
---
---
Bio
Trained as a classical musician, Ari Solotoff focuses his law practice on serving clients in entertainment and intellectual property law, as well as related areas of practice.  He represents leading musicians, composers, artists, and other creative entrepreneurs from Portland, Maine, one of New England's hottest destinations for music, creativity, and the arts.
Prior to studying law, Ari worked for over a decade in classical music, where he served as a field-wide leader and executive, including appointments as Executive Vice President of The Philadelphia Orchestra, and before that, as Executive Director of the Portland Symphony Orchestra and Pensacola Symphony Orchestra.
Distinguished as Maine's "Artful Lawyer" by the Portland Press Herald/Maine Sunday Telegram, Ari presently serves as Chair of the Theater and Performing Arts Division of the American Bar Association's Forum on the Entertainment and Sports Industries.
Prior to launching Solotoff Law, Ari was an attorney at Bernstein Shur, one of northern New England's largest law firms, where he focused his practice on tax-exempt organizations, entertainment law, copyright protection, and music licensing.  In recognition of his exemplary community service, Ari was awarded Bernstein Shur's 2016 Barnett I. Shur Civic Award.  Ari also served as a Judicial Intern for Justice Jon D. Levy of the Maine Supreme Judicial Court and for Judge Kermit Lipez of the First Circuit Court of Appeals.
Ari also serves as an Adjunct Professor in Law and Music at the University of Rochester's Eastman School of Music and as an Adjunct Instructor in Legal Issues in the Arts at the University of Michigan, School of Music, Theatre & Dance. He has lectured on topics in music, copyright, and the law at the The Juilliard School, New England Conservatory, Oberlin College Conservatory, the University of Chicago, and for the League of American Orchestras.
He is a magna cum laude graduate of the University of Maine School of Law and earned his Bachelor's Degree in Classical Languages from the University of California, Berkeley. Ari is also an alumnus of the AMEX Aspen Institute Fellowship for Emerging Nonprofit Leaders and the Orchestra Management Fellowship Program of the League of American Orchestras.
Ari is deeply engaged in the arts community, where he serves as a member of the Board of Trustees of the Maine College of Art and as a member and Secretary of the Board of Directors of Palaver Strings.
Ari lives in Portland, Maine with his partner and two children.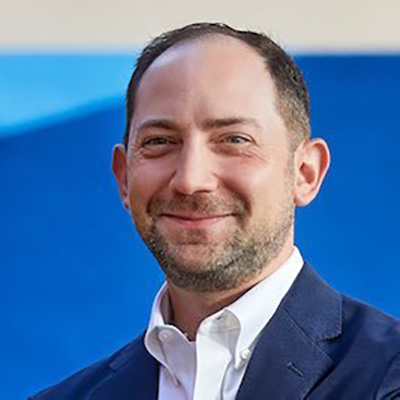 Education
JD, University of Maine School of Law, magna cum laude
BA, Classical Languages, University of California, Berkeley