Áine Heneghan
Associate Professor of Music
---
Bio
Áine Heneghan is a music theorist and historian, specializing in the music and writings of the Second Viennese School, sketch and source study, history of theory (especially theories of form), and the analysis of traditional or folk music. She has undertaken extensive archival research on topics relating to early twentieth-century musical thought and, more recently, on eighteenth- and nineteenth-century Irish music manuscript collections. Current projects include a philological study of the language of music theory as expressed in the writings of Arnold Schoenberg, and a corpus study of Irish traditional dance music using computational analysis.
In spring 2019 she was Visiting Professor at the Universität für Musik und darstellende Kunst Wien (University of Music and Performing Arts in Vienna), while in winter 2021 she held a fellowship in the School of Historical Studies at the Institute for Advanced Study in Princeton, New Jersey. Her research has also been supported by fellowships from the American Association of University Women, the Österreichischer Austauschdienst (Austrian Academic Exchange Service), the Deutscher Akademischer Austauschdienst (German Academic Exchange Service), and the Irish Research Council for Humanities and Social Sciences.
She has served as Reviews Editor for Music Theory Spectrum and been a member of the editorial boards for Music Theory Spectrum, Music & Politics, and Analytical Approaches to World Music. She currently serves as Vice President of the Society for Music Theory.
Born in Mayo in the west of Ireland, she devoted many years to playing the Irish harp. She toured extensively with Comhaltas Ceoltóirí Éireann, taught at numerous summer schools, and received prizes at the Fleadh Cheoil na hÉireann, Pan-Celtic International, and other major harp competitions.
Áine Heneghan completed her Ph.D. at the University of Dublin, Trinity College, and is now Associate Professor of Music Theory at the University of Michigan.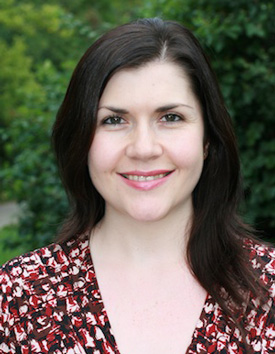 Education
Bio last updated November 2021
---
Recent Publications
"'Da mihi manum': An Irish Arcanum." In Trends in World Music Analysis. New York: Routledge, 2021 (in press).
"New Light on Schoenberg's Sketching Method." Journal of the Arnold Schönberg Center 17 (2020).
"Principles of Form." In The Routledge Companion to Music Theory Pedagogy, ed. Leigh VanHandel. New York: Routledge, 2020.
"Rethinking Repetition: Interrogating Schoenberg's Writings." Perspectives of New Music 57/1–2 (Winter–Summer 2019): 25–74.
"Liquidation and Its Origins." Journal of Music Theory 63/1 (Spring 2019): 71–102.
"Schoenberg's Sentence." Music Theory Spectrum 40/2 (Fall 2018): 179–207. (Finalist, Society for Music Theory's Outstanding Publication Award, 2019 and 2020)
"The Theme of Webern's Variations, Op. 27, Third Movement." Music Theory and Analysis 6/1 (2019).
"Schoenberg's Fundamentals of Musical Composition: A Source Study." Journal of the Arnold Schönberg Center 15 (2018): 163–189.
Eisler's Klavierstücke für Kinder as Kompositionslehre: Composition, Analysis, Pedagogy." Theory and Practice 43 (2018): 111–130.