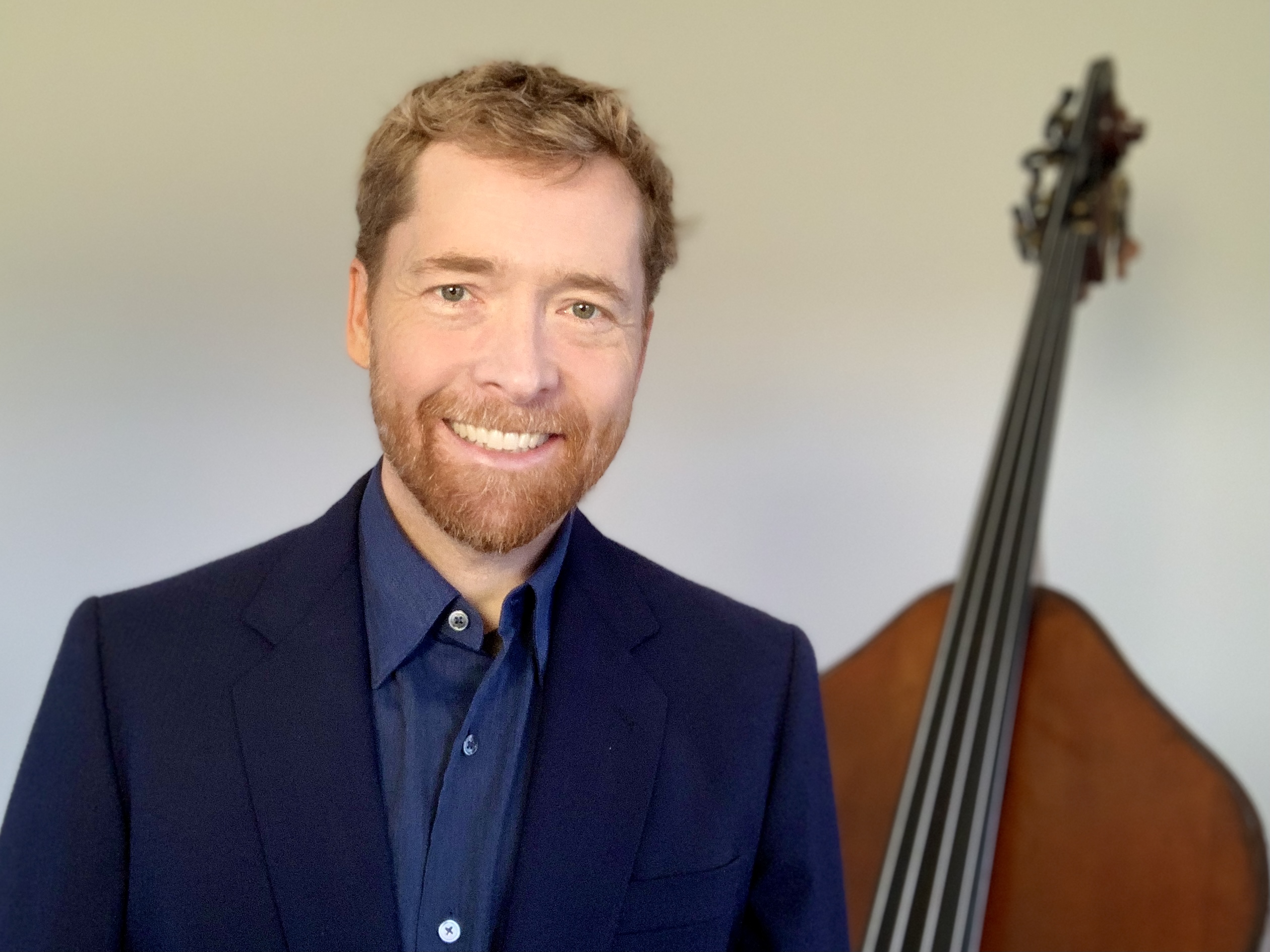 Nicholas Walker will join the School of Music, Theatre & Dance as a Visiting Professor of Music (double bass) during the 2021-22 academic year.
"I am delighted to join the U-M SMTD community as a Visiting Professor of Music beginning in the Fall of 2021," said Walker. "I have admired the scope and depth of learning and artistry in Ann Arbor for decades, and I can't wait to serve our communities together through music!"
Walker is an accomplished musician who brings a broad range of training and experience to the double bass, including American social music, European concert music, modern and baroque, solo, chamber, and large ensemble collaborations. He has given solo bass recitals on four continents and has performed at music festivals worldwide.
"I am pleased to welcome Nicholas Walker to the School of Music, Theatre & Dance this fall," said Dean David Gier. "Nicholas is a brilliant performer across a wide range of musical styles, and an inspiring and dedicated teacher. He will be a terrific addition to the String Department."
Walker currently serves as a Professor of Music at Ithaca College, and he has given master classes and performances at music centers and conservatories in the US and Canada, in Seoul, Amsterdam, the Hague, Oslo, Hanover, Leipzig, Rostock, Adelaide, St. Petersburg, Dublin, Belfast, and Beijing.
Like University of Michigan Prof. Emerita, Diana Gannett, and her predecessor, Lawrence Hurst (BM '59, MM '65, double bass), Walker is a Past-President of the International Society of Bassists and he was the Convention Host and Artistic Director for the 50th Anniversary ISB Convention in 2017.
"Nicholas Walker has demonstrated many unique qualities both as a gifted performer and inspiring, dedicated pedagogue," said Prof. David Halen, co-chair of the Department of Strings. "His career exemplifies a fascinating combination of innovation and professionalism, and we are delighted to welcome him to the faculty at the University of Michigan."
As an orchestral musician, Walker has worked with the St. Paul Chamber Orchestra, Oslo Philharmonic, National Arts Center Orchestra of Canada, Handel & Haydn Society Orchestra, St. Petersburg Chamber Philharmonic, Phoenix Chamber Orchestra, Lake Tahoe Music Festival, and the Cayuga Chamber Orchestra. He has exposed new music with Ensemble X and Ardesco. In addition, Walker is an inventive composer, who features the bass in solo, chamber music, and improvisational contexts.
Walker earned his DMA in Early Music at Stony Brook University in 2004. Formerly, he studied with Paul Ellison at the Shepherd School of Music, Rice University, where he received a BMA in 1994. As a Fulbright Scholar he studied at the Nadia Boulanger Conservatoire de Paris, and subsequently worked as a freelance musician and band leader in NYC, where he played with and learned from many Jazz and Afro-Cuban master musicians. He has been featured on two dozen CDs and has frequently been heard on NPR's Performance Today.
His passion for educating students in the art and practice of music is fueled by the conviction that music can elevate the human condition and build meaningful bridges between individuals and groups of people. "Music ignites the empathy sectors in the brain," said Walker, "which in turn release oxytocin, building intimacy, and leading us all to compassion, morality, and love!"