Courtesy of the Living Arts newsletter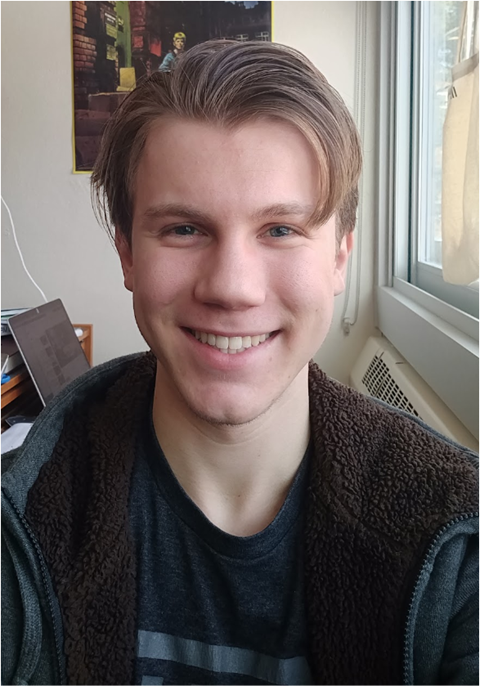 Logan Hughes is a freshman in the School of Music, Theatre & Dance studying Performing Arts Technology (PAT). He is from Hamtramck, Michigan, just an hour west of Ann Arbor. In his free time, Logan enjoys the outdoors and drinking tea. He is also passionate about writing, creating, and mixing music.
Hughes was first introduced to Living Arts the summer before his senior year of high school as a Living Arts Summer Residential Lab (LASRL) participant. LARSL was a 2-week interdisciplinary summer program where high school students explored the connections between disciplines and how they can complement each other.
After LASRL concluded, he felt compelled to join Living Arts when he applied to the University of Michigan. Logan finds the most valuable piece of the Living Arts program to be the community, and built into that, the mentorship component. He believes that as a freshman, it's helpful to have someone who can help you figure out the basics: like which bus to take or where to buy your books. So far, he has thoroughly enjoyed Living Arts, so much so that he will be returning as a mentor for the program next year.
Living Arts broadens our horizons… creativity is such a crucial skill to have now and in the future for trying to solve the world's problems; these are issues that require creativity and different perspectives. And everyone's perspective is worth something. And the more of those that we have that are diverse, the stronger the solutions to these problems we can create. Living Arts is a start to that.