Let Woman Choose Her Sphere Concert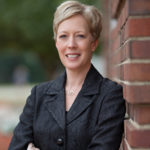 A December concert organized and conducted by SMTD's Courtney Snyder, associate director of bands and associate professor of music, featured works composed exclusively by women, including several new commissions. Performed by the University Concert Band as well as additional vocalists and speakers, "Let Woman Choose Her Sphere" celebrated in words and music the 100-year anniversary of the passage of the 19th Amendment and the ongoing fight for equality.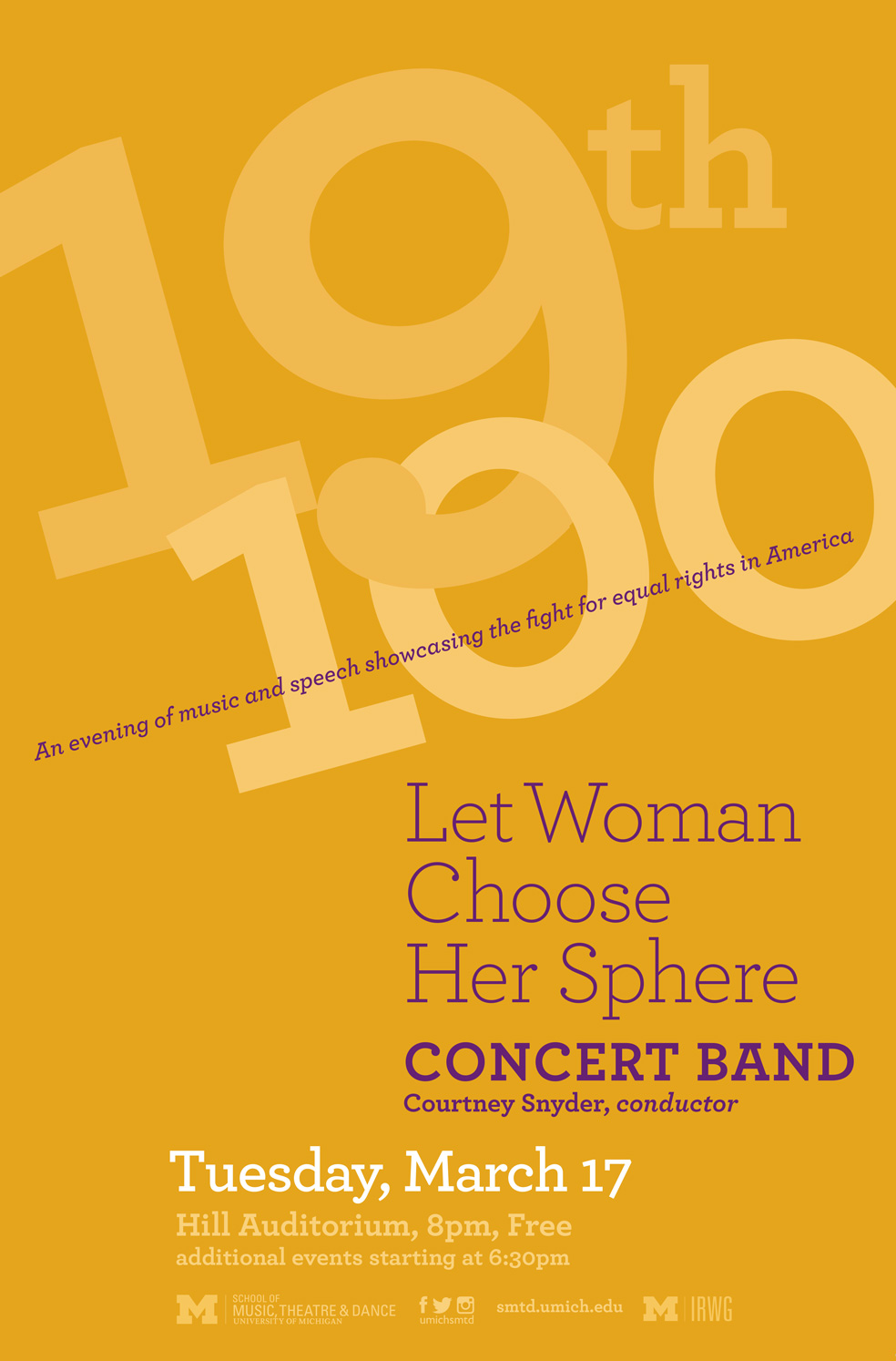 PROGRAM:
Lynne Shankel** – The Sphere (world premiere)
Kathryn Bostic – Portrait of a Peaceful Warrior
Margaret Brouwer – Pulse
Felicia Sandler* – Rosie the Riveter
Kathryn Salfelder – Apotheosis
Roshanne Etezady** – Anahita
Valerie Coleman – Let Woman Choose Her Sphere (world premiere)
*SMTD alumna
**SMTD alumna and current SMTD faculty
ADDITIONAL PERFORMERS
Amanda Rose Gross Winter '22 BFA in Musical Theatre
Samantha Rios Winter '23 BFA in Musical Theatre
Katherine Cummings Winter '24 BFA in Musical Theatre
Catherine Walker, Associate Professor of Musical Theatre
SPEAKERS
Naomi André: Professor of Afroamerican and African Studies, Women's and Gender Studies, and Associate Director for Faculty, Residential College
Priscilla Lindsay**: Claribel Baird Halstead Collegiate Professor of Theatre & Drama
Ashley Lucas: Professor of Theatre & Drama and LS&A Residential College
Tiffany Ng: Associate Professor of Carillon and university carillonist
Ruby Perez: '22 BFA Acting
Emerson Smith: '22 BFA Acting
Ashley Stewart-Smith: '22 BFA Acting
Charlotte Um: '23 BFA Acting
Learn more about the work that went in to the concert.