A New Home For Dance
The Dance Building is the new home for dance at Michigan. Opened in September 2021, the 24,000 square foot facility features four large, flexible studio-classrooms, including a performance venue with seating for more than 100 and a dedicated screen dance studio, modern locker rooms, cross-training and treatment areas, and administrative offices.
Harry A. and Margaret D. Towsley Lobby
A grand entrance to the building and the front door to dance at the University, the atrium is visible when driving toward the Moore and Dance Buildings down Baits Drive. Featuring floor to ceiling windows and lounge seating, this illuminated space is the prominent public gathering area bustling with activity.
Dance Performance Studio Theatre
Both a teaching studio and public performance venue, the largest of the four studios boasts 64' by 68' of space and is outfitted with state-of-the-art technology including sound and lighting capability, with built-in seating for 166.
Studio Two
U-M's dance students learn to choreograph and produce dance for film and mixed media as part of their diversified education. This studio encompasess 48' by 48' of teaching and rehearsal space for the screen dance art form..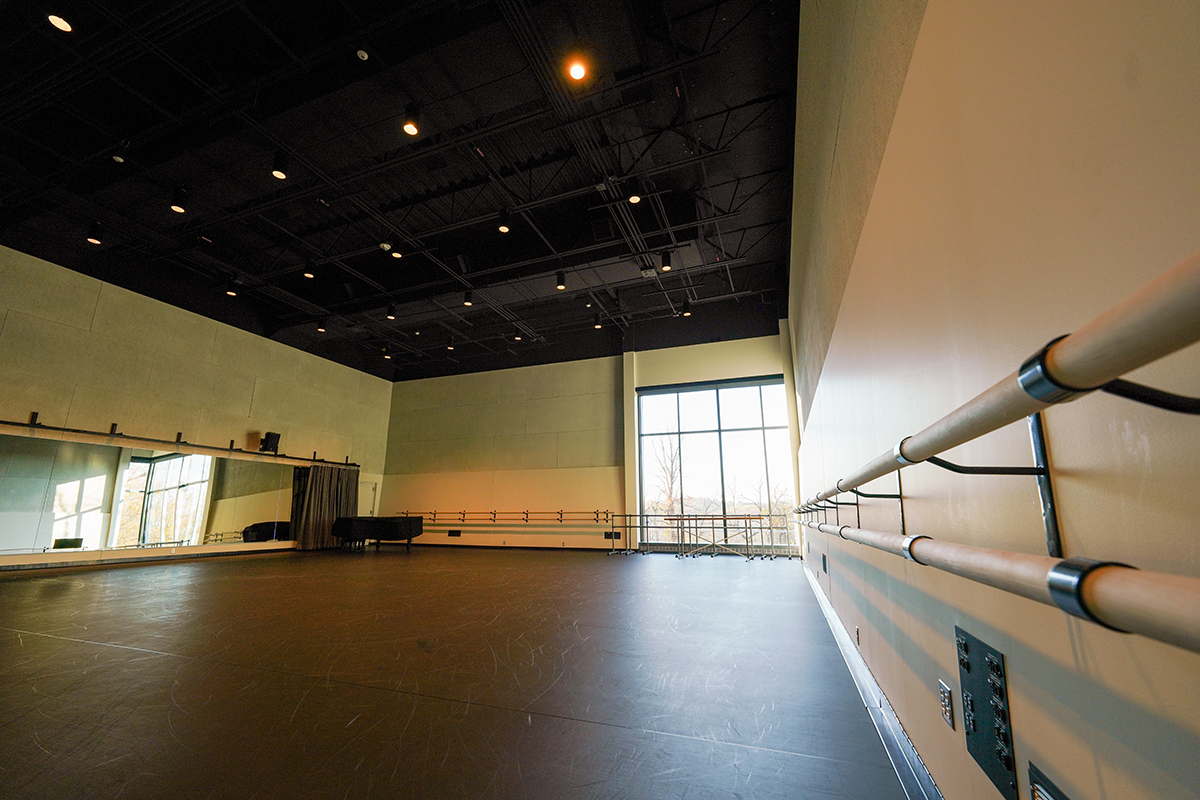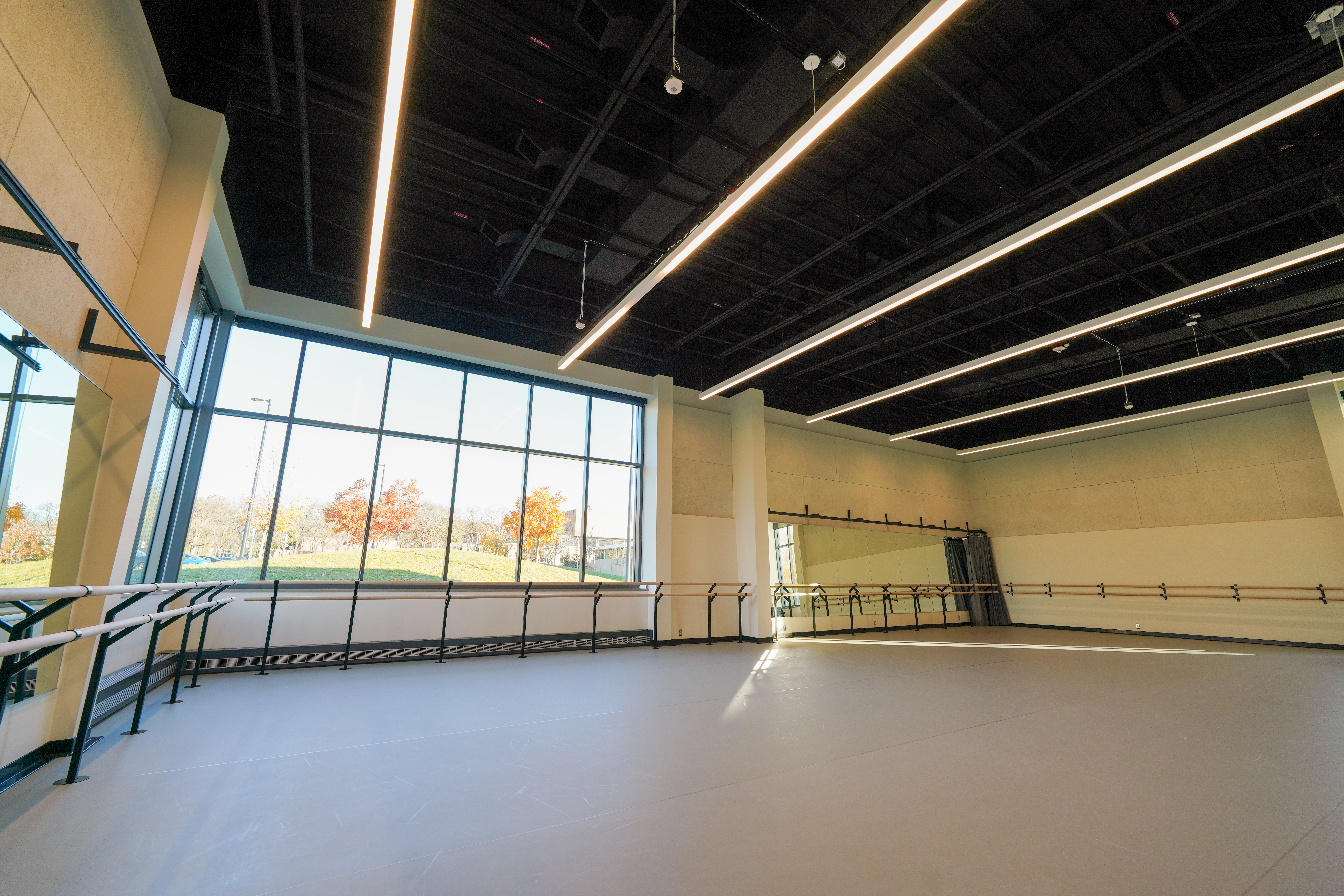 Judy Dow Rumelhart Ballet Studio
A flexible teaching and rehearsal 24'x 60' studio, with significant natural light through windows and external views of the Moore Building to the north and internal views of the student lounge to the south.
Perry Kasper Granoff Studio
This teaching and rehearsal studio with 46' by 47' of space features ample natural light, a sprung wood floor and views eastward toward the surrounding woods and the rest of North Campus.
Cross-Training Room
To meet student needs for cross training, stretching, therapy, and treatment, this space is outfitted with treadmills, ellipticals, bikes and features floor to ceiling windows with a beautiful view south into the North Campus woods.
Student Lounge & Locker Rooms
Featuring comfortable furniture and close proximity to the student locker rooms, the lounge is the prime student gathering space in the building outfitted with a fridge, microwave, and ice machine. First aid is also located in the student lounge.