Vocal Arts Institute
The MPulse Vocal Arts Institute is a one-week program that offers a comprehensive introduction to studying vocal music at the collegiate level. Students will engage in group and individual lessons, choral ensemble singing, in addition to sessions on diction, vocal pedagogy, music theory, and conducting classes. Students will also receive introductions to related topics such as Alexander technique, Dalcroze, fitness for singers, and much more! Finally, students will participate in sessions on how to prepare collegiate prescreening recordings, tips and best practices for college admissions, and career options in the vocal arts.
Students particularly interested in solo repertoire can apply for the MPulse Vocal Arts Institute Solo Voice Track. The VAI Solo Voice Track is in addition to the MPulse Vocal Arts Institute Core Curriculum and offers students the chance to perform in daily masterclasses on topics such as opera, oratorio, African American art song, and Lieder and to present varied repertoire in VAI concerts.
Dates: July 23-29, 2023
Tuition (Including Room & Board) Core Choral Only: $985
Tuition (Including Room & Board) for Core Choral Program and Solo Track Add-On: $1,785
Application Status: Apply Now!
Non-Refundable Application Fee: $75
Email mpulse@umich.edu if a waiver code is needed for the $75 application fee due to financial need.

Application Deadline: Applications will remain open on a rolling basis until the program is full.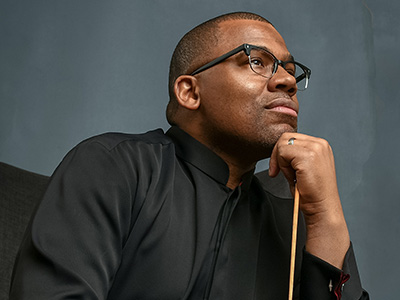 Eugene Rogers
Director of Choral Activities, Associate Professor of Conducing, Choral
A two-time Michigan Emmy Award winner, a 2017 Sphinx Medal of Excellence recipient, and a 2015 GRAMMY® Award nominee, Eugene Rogers is recognized as a leading conductor and pedagogue throughout the United States and abroad. Dr. Rogers is the founding director of EXIGENCE. Recently, he was named as the fifth Artistic Director of the two-time GRAMMY® Award-Winning Ensemble, The Washington Chorus (Washington, D.C.). At the University, Rogers leads the graduate choral conducting program, conducts the chamber choir, and administers the program of over eight choral ensembles. His choirs have toured throughout China, South Africa, the United States, and have appeared at national and regional conferences. In 2016, Rogers' passion for issues of social justice and music was featured in the award-winning documentary Love, Life and Loss which highlights Joel Thompson's powerful Seven Last Words of the Unarmed, and in 2013, he co-managed the production of the joint CD Ye Shall Have a Song with the Michigan, Yale, and Harvard Glee Clubs, a collaboration celebrating America's three oldest collegiate choirs.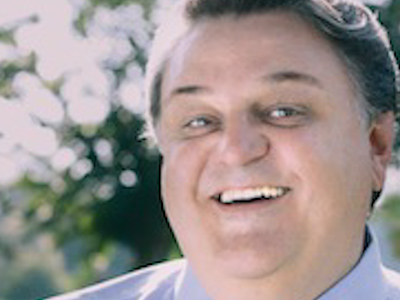 Stanford Olsen
Professor of Voice
Distinguished American tenor Stanford Olsen joined the faculty of the University of Michigan School of Music, Theater & Dance as professor of voice after 15 years as artist-in-residence and holder of the Shelfer Eminent Scholar in Music chair at Florida State University. One of this generation's most successful and versatile artists, his career spans more than 1,200 performances on five continents over the course of 30 years. Since his professional operatic debut there in 1986, opposite Dame Joan Sutherland in Bellini's I Puritani, Stanford Olsen has performed more than 160 times with New York's Metropolitan Opera. Olsen has been heard throughout the world at venues such as San Francisco Opera, Houston Grand Opera, Miami Opera, La Scala di Milano, Landestheater Stuttgart, Theatre du Chatelet, Teatro Bellini di Catania, Theatre La Monnaie, Australian Opera, Deutsche Oper Berlin, Nederlandse Oper, Tokyo Opera City, and most other significant opera companies in the USA and Europe. His recording of the fiendishly difficult role of Argirio in Rossini's Tancredi (Naxos/Alberto Zedda) netted a GRAMMY nomination.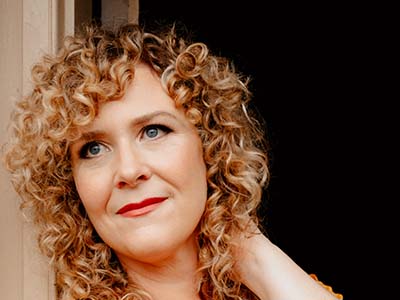 Caitlin Lynch
Professor of Voice, Solo Track Faculty Co-Director
Declared "luminous" by the New York Times and "eloquent" by the Wall Street Journal, soprano Caitlin Lynch is captivating audiences with her portrayals of iconic leading ladies. She made her debut at The Metropolitan Opera in 2013 as Biancofiore in Francesca da Rimini and has since returned as Cynthia in Nico Muhly's Two Boys, Pamina in Mozart's The Magic Flute and Contessa Almaviva in Le nozze di Figaro.
Program Sample Schedule
The 2019 program schedules can be found below.  While schedules vary year-to-year, this will provide insight into the programming provided for both participation options.
2019 VAI Core Program Schedule
MPulse Application
Eligibility & Audition Requirements
Audition Videos
2 (two) selections in contrasting styles, one of which could be in a language other than English.  
Headshot
Upload one color headshot.

Headshots should be recent, clear, and against a neutral background.

Headshots should be front-facing and from the neck up.

Headshots do not need to be professionally taken and should resemble a Driver's License/Passport Photo.
MPulse Scholarships
Merit Awards
A limited number of scholarships are available for extremely talented students based on Faculty discretion. Consideration for these scholarships is automatic for applications received by the priority application deadline.
Need-Based Awards
A limited number of need-based scholarships are available to families with an Adjusted Gross Income (AGI) of $100,000 or under in the previous calendar year, or with special circumstances due to the pandemic. To be considered you must upload your financial aid materials by the application deadline as part of your application.  This includes:
Monthly Expenses
Previous Year's Tax Return
Statement of Need
Watson Scholarship (For Michigan Residents Only)
In the spirit of the life of a graduate of the University of Michigan Medical School (1942) and Michigan physician, the Watson A. Young Scholarship promotes academic excellence and college aspiration among students with financial need. These need-based scholarships support middle and high school students' participation in summer opportunities at U-M that seek to develop students' interests and abilities in academic disciplines and expose students to the experiences and possibilities provided by higher education.
Resources
Application Resources: Coming Soon!
MPulse Policies: Refund Policy
Questions?
MPulse Summer Performing Arts Institutes
Office of Engagement & Outreach-Youth & Adult Programs
University of Michigan School of Music, Theatre & Dance
Stearns Building │ 2005 Baits Drive │ Ann Arbor, MI 48109
Phone: (734) 936-2660
Email: mpulse@umich.edu