Tuba/Euphonium Institute
One-Week Summer Program
The MPulse Tuba/Euphonium Institute is a one-week program focusing on a wide range of educational topics catered to serious high school low brass players. The program includes private instruction, chamber music, classes on tone and technical development, and intensive work on developing musicality. There will be an opportunity for each student to work with an accompanist and there will be student and faculty performances throughout the week. Special attention will be given to preparation for college auditions and competitions.
Dates: July 7 – July 13, 2024
Tuition (Including Room & Board): $1,830
Application Status: OPEN
Non-Refundable Application Fee: $75
Email mpulse@umich.edu if a waiver code is needed for the $75 application fee due to financial need.
Priority Application Deadline: February 1, 2024*
Priority Admissions Notification: March 1, 2024
*Applications will remain open until all spots are filled in the program. Please check the application status above to see if we are still accepting applications on a rolling basis. Rolling basis applications will be reviewed on a monthly basis following the priority application.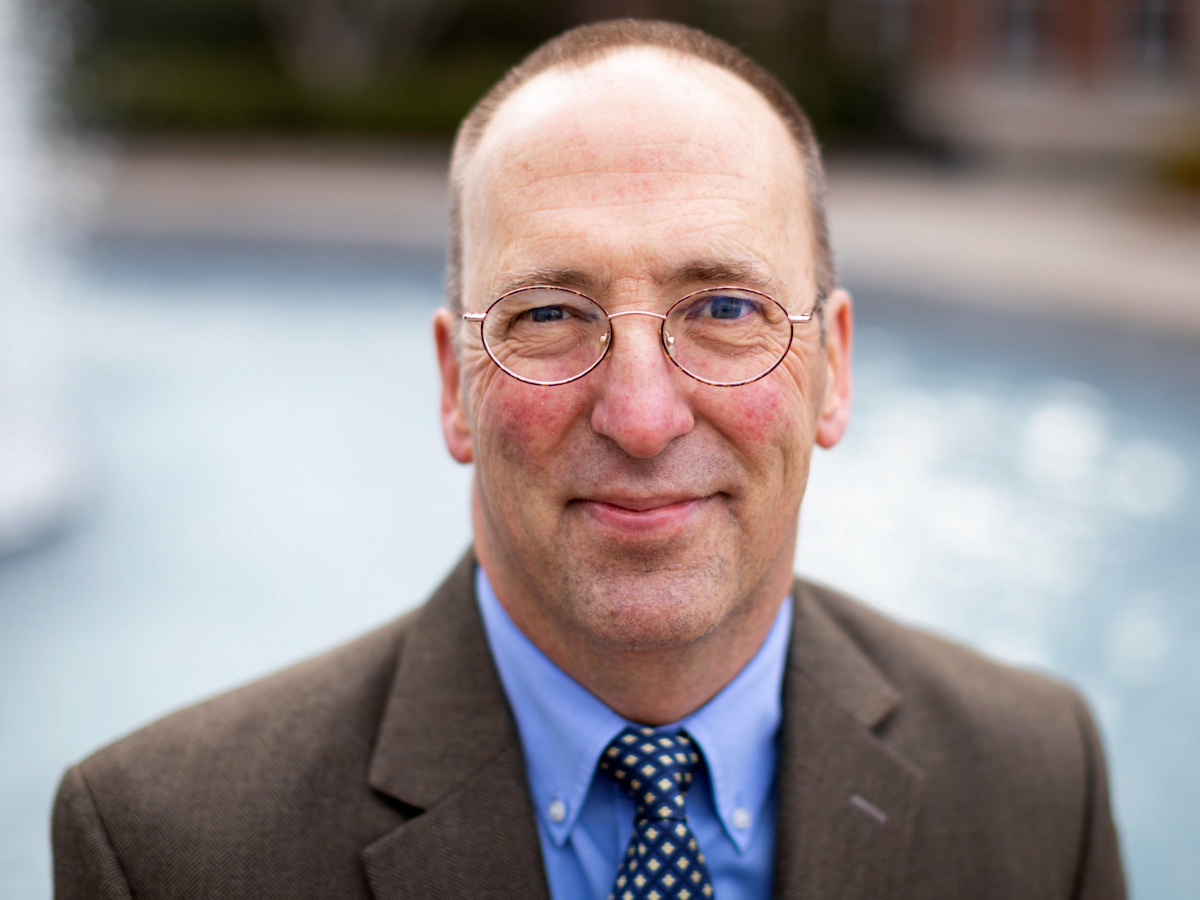 David Zerkel
Professor of Tuba & Euphonium, Institute Director
David Zerkel is Professor of Tuba and Euphonium at the University of Michigan, leading an active career as both a performer and educator. Before his arrival at Michigan, he taught in a similar position at the University of Georgia. His students have distinguished themselves by winning international and national competitions and attaining positions with professional performing organizations. He is a Past President of the International Tuba Euphonium Association and was selected as the inaugural recipient of the ITEA Teaching Award.
David began his performing career as a member of the United States Army Field Band and The United States Army Band, both located in Washington, DC.
He has had the good fortune to perform with many orchestras and brass ensembles through the course of his career.
David has performed as a featured soloist at many workshops and symposia, including the Leonard Falcone Festival, several International Tuba Euphonium Conferences, and the United States Army Band Tuba Euphonium Workshop. In addition, he has performed as a solo recitalist at many of the leading colleges and conservatories in the United States. He has released three solo CDs: American Music for Tuba, Tuba Helper, and his latest CD, Journey, which features the music of John Stevens.
David has served as the President of the International Tuba Euphonium Association. His summer teaching activities include a position at the Interlochen Arts Camp. He lives in Dexter, Michigan with his lovely bride, Kristin.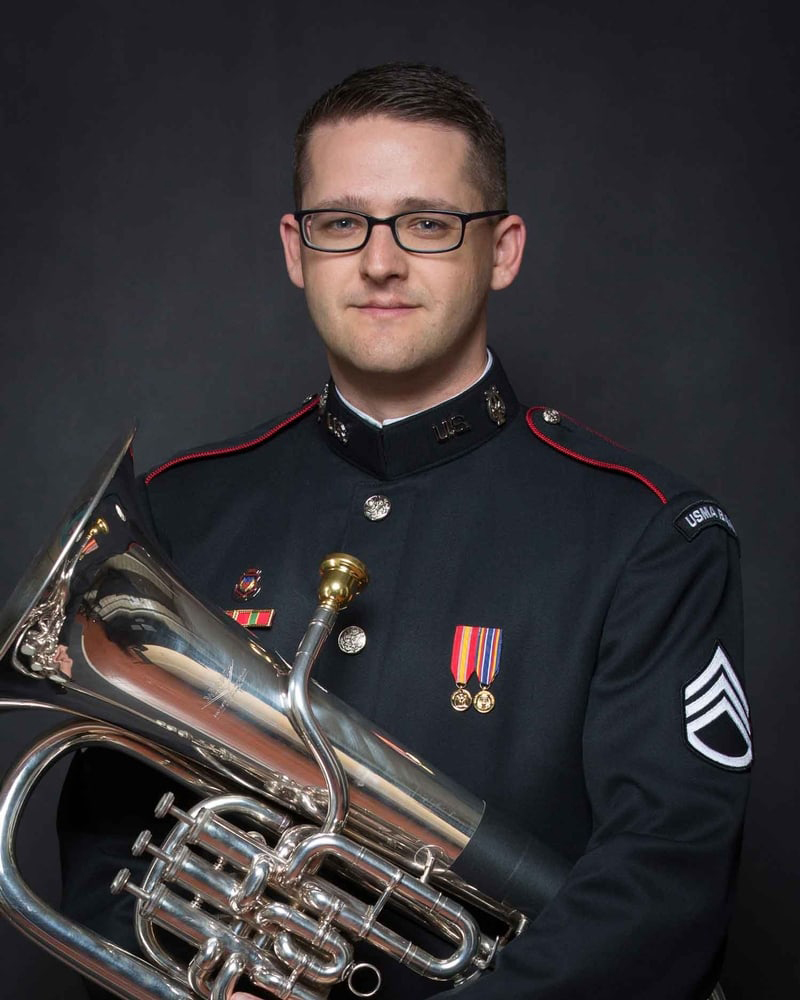 Chris Leslie
Principal Euphonium of the US Military Academy Band at West Point
Staff Sergeant Christopher Leslie, originally from Cincinnati, Ohio, joined the West Point Band in September of 2016. He has garnered numerous accolades in his performing career, winning prestigious competitions such as the Leonard Falcone International Euphonium Competition, the ITEA Solo Competition, and the United States Army Band National Collegiate Solo Competition. Staff Sgt. Leslie is a frequent soloist across the country and has performed with the United States Army Band "Pershing's Own," the Indiana University Wind Ensemble, the University of Georgia Wind Ensemble, and the St. Olaf Orchestra. He has served as both a featured soloist and guest conductor with the West Point Band. His solo recordings have received national acclaim, winning ITEA's Roger Bobo Award for Recording Excellence as well as two silver medals from the Global Music Awards.
Staff Sgt. Leslie earned a Bachelor of Music in Music Education from St. Olaf College, a Master of Music in euphonium performance and Performer's Certificate from Indiana University Jacobs School of Music, and a Doctor of Musical Arts from the University of Georgia. His mentors include David Zerkel, Daniel Perantoni, Hiram Diaz, and David Werden.
In his spare time, Staff Sgt. Leslie enjoys watching baseball, football, and college basketball, and dreams of one day seeing a Cincinnati sports team win a postseason series.
Program Sample Schedule
The MPulse Tuba/Euphonium is brand new to MPulse in 2024! View a 2023 sample program schedule. While schedules vary year-to-year, this will provide insight into the programming provided.
Eligibility & Audition Requirements
Eligibility
The MPulse Tuba/Euphonium Institute is open to students entering grades 9 (nine) through 12 (twelve) in Fall of 2024, as well as students graduating high school in 2024.
Audition Video
Euphonium:
Any lyrical etude from Rochut Melodious Etudes for Trombone, and
Any technical etude from Voxman Selected Studies, and
3-8 minutes of a solo of your choice (does not need to be accompanied, but may be if the candidate wishes so)
Tuba:
Any lyrical etude from Bordogni Complete Vocalises, and
Any technical etude from Blazhevich 70 Studies, v. 1, and
3-8 minutes of a solo of your choice (does not need to be accompanied, but may be if the candidate wishes so)
Recommendation
Please include a letter of recommendation from either your band director or your private teacher.
MPulse Scholarships
Merit Awards
A limited number of scholarships are available for extremely talented students based on Faculty discretion. Consideration for these scholarships is automatic for applications received by the priority application deadline.
Need-Based Awards
A limited number of need-based scholarships are available to families with an Adjusted Gross Income (AGI) of $100,000 or under in the previous calendar year, or with special circumstances due to the pandemic. To be considered you must upload your financial aid materials by the application deadline as part of your application.  This includes:
Monthly Expenses
Previous Year's Tax Return
Statement of Need
Watson Scholarship (For Michigan Residents Only)
In the spirit of the life of a graduate of the University of Michigan Medical School (1942) and Michigan physician, the Watson A. Young Scholarship promotes academic excellence and college aspiration among students with financial need. These need-based scholarships support middle and high school students' participation in summer opportunities at U-M that seek to develop students' interests and abilities in academic disciplines and expose students to the experiences and possibilities provided by higher education.
Resources
Application Resources: Coming Soon!
MPulse Policies: Refund Policy
Questions?
MPulse Summer Performing Arts Institutes
Office of Engagement & Outreach-Youth & Adult Programs
University of Michigan School of Music, Theatre & Dance
Stearns Building │ 2005 Baits Drive │ Ann Arbor, MI 48109
Phone: (734) 936-2660
Email: mpulse@umich.edu