Flute Institute
The MPulse Flute Institute is an exciting one-week program designed for the serious high school aged flutist. The program includes instructional classes on tone, technique, intonation and vibrato. The MPulse Flute Institute will also include sessions devoted to body awareness, combating performance anxiety, and productive practice techniques.
Institute Dates: June 30 – July 6, 2024
Institute Tuition: $1,830
Application Status: OPEN
Non-Refundable Application Fee: $75
Email mpulse@umich.edu if a waiver code is needed for the $75 application fee due to financial need.
Priority Application Deadline: February 1, 2024*
Priority Admissions Notification: March 1, 2024
*Applications will remain open until the program is full. Rolling application submissions will be reviewed on a monthly basis. Please check the application status above to see if we are still accepting applications on a rolling basis.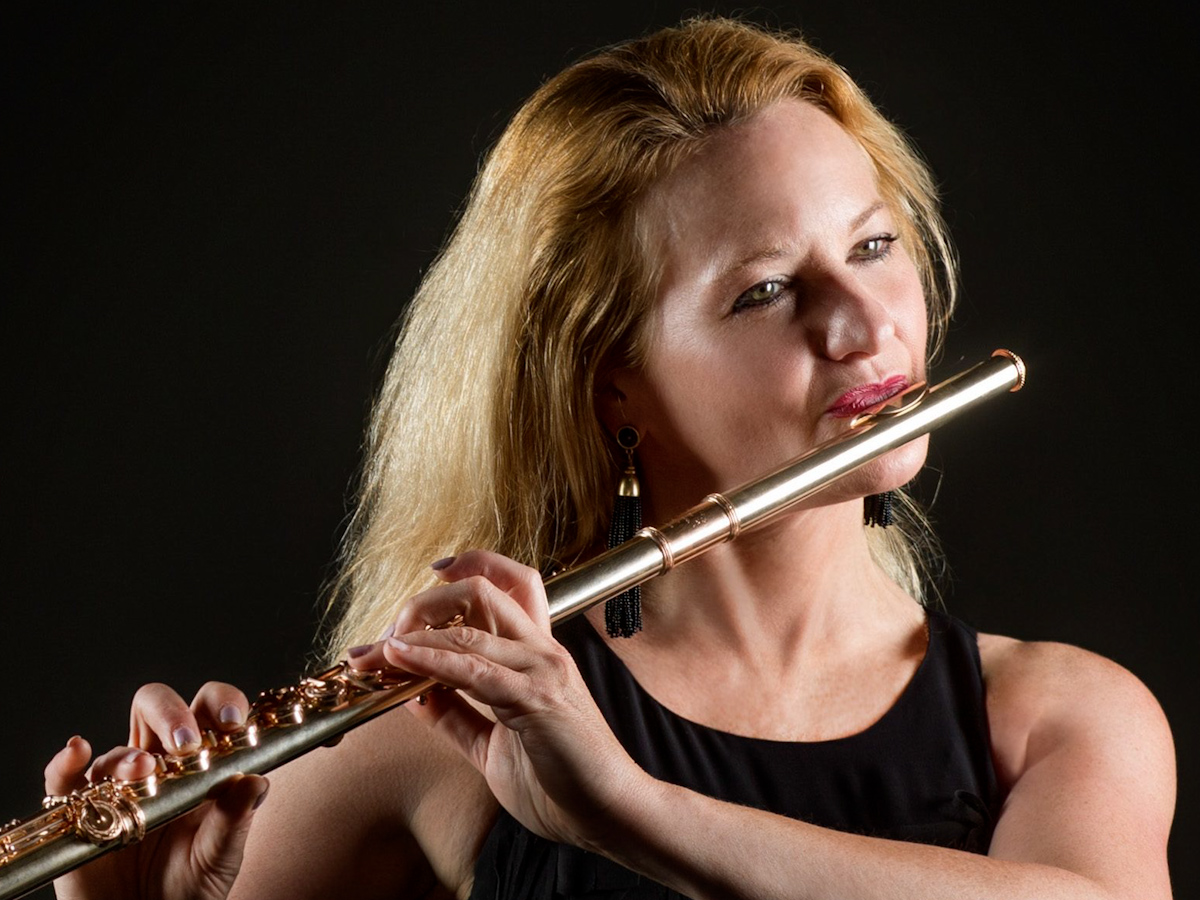 Amy Porter
Professor of Flute
Flutist Amy Porter has been a featured soloist with the American Composers Orchestra at Carnegie Hall's Zankel Hall, and with the Atlanta, Houston, Omaha, Delaware, Albany, Flint, Billings, Battle Creek, Arkansas, and Elgin Symphony Orchestras. She has twice appeared in recitals at the National Concert Hall in Taipei, as well as at Skidmore College's Arthur Zankel Music Center. Her collaborators have included such distinguished conductors as Joanne Falletta, Nicholas McGegan, Ransom Wilson, David Alan Miller, Yoel Levi, Thomas Wilkins, José-Luis Gomez, Enrique Diemecke, David Amado, Anne Harrigan, and Christopher Confessore. She has given premieres of works by Michael Daugherty, Ellen Taaffe Zwilich, Joel Puckett, Christopher Caliendo, Katherine Hoover, and Frank Ticheli, among others.
Program Sample Schedule
View the 2023 program schedule.  While schedules vary year-to-year, this will provide insight into the programming provided.
Eligibility & Audition Requirements
Eligibility
MPulse Flute is open to students entering grades 9 (nine) through 12 (twelve) in the Fall of 2024.
Audition Video
Upload a 5-8 minute long video audition of one or more pieces, with or without accompaniment.
For example:
A piece performed at Solo and Ensemble Festival.
An etude.
An excerpt from something being played at school.
The selection(s) should demonstrate both technical and lyrical skills.
Repertoire List
Please list the titles and composers of all pieces performed on your instrument. Be sure to include if these were performed as a soloist in a recital or as part of an ensemble at school or within the community.
*Note: list should primarily include solo/small group repertoire from recitals/private lessons, chamber groups, solo & ensemble, etc.
Recommendation
Applicants must submit one teacher evaluation (artistic teacher or mentor(s) preferred), academic teacher, or non-relative who can speak directly to the student's academic aptitude, potential, and classroom performance. Applicants will need to provide the email address for their recommender via the Acceptd application platform.  Recommenders will then privately submit their letters of recommendation via Acceptd.
Please note – Your recommender will not be prompted to submit your recommendation until you hit "submit" on your application.  Please make sure your recommendation is also in by the deadline given above.
MPulse Scholarships
Merit Awards
A limited number of scholarships are available for extremely talented students based on Faculty discretion. Consideration for these scholarships is automatic for applications received by the priority application deadline.
Need-Based Awards
A limited number of need-based scholarships are available to families with an Adjusted Gross Income (AGI) of $100,000 or under in the previous calendar year, or with special circumstances due to the pandemic. To be considered you must upload your financial aid materials by the application deadline as part of your application.  This includes:
Monthly Expenses
Previous Year's Tax Return
Statement of Need
Watson Scholarship (For Michigan Residents Only)
In the spirit of the life of a graduate of the University of Michigan Medical School (1942) and Michigan physician, the Watson A. Young Scholarship promotes academic excellence and college aspiration among students with financial need. These need-based scholarships support middle and high school students' participation in summer opportunities at U-M that seek to develop students' interests and abilities in academic disciplines and expose students to the experiences and possibilities provided by higher education.
Resources
Application Resources: Coming Soon!
MPulse Policies: Refund Policy
Questions?
MPulse Summer Performing Arts Institutes
Office of Engagement & Outreach-Youth & Adult Programs
University of Michigan School of Music, Theatre & Dance
Stearns Building │ 2005 Baits Drive │ Ann Arbor, MI 48109
Phone: (734) 936-2660
Email: mpulse@umich.edu