Clarinet Institute
One or Two-Week Summer Program
The MPulse Clarinet Program focuses on the development of strong fundamentals, improving tone production, enhancing technical skills, and skills in musicianship. The program includes daily classes and instruction led by Ellen Breakfield-Glick (Western Michigan University) and Chad Burrow (University of Michigan). MPulse Clarinet will cover additional topics such as breathing techniques, strategies for effective practice, preparation for college auditions, clarinet solo works, and orchestral excerpts.  
In addition to daily class instruction from both Professors Breakfield-Glick and Burrow, students will have multiple lessons over the course of the program and take part in clarinet chamber music or clarinet choir.  All students will have the opportunity to perform solo works or with piano in one of several student clarinet recitals during the two week program.  
Evening activities will include faculty recitals, student recitals, guest masterclasses, and listening parties to learn about the history of our repertoire and important clarinetists. To give you some time to recharge and rest, there will be some down time for group trips to various fun locations around Ann Arbor and the University of Michigan campus.  
Institute Dates: July 14 – July 27, 2024
Institute Tuition: $1,830 for one week, $3,660 for both weeks
Application Status: OPEN
Non-Refundable Application Fee: $75
Email mpulse@umich.edu if a waiver code is needed for the $75 application fee due to financial need.
Priority Application Deadline: February 1, 2024*
Priority Admissions Notification: March 1, 2024
*Applications will remain open until the program is full. Rolling application submissions will be reviewed on a monthly basis. Please check the application status above to see if we are still accepting applications on a rolling basis.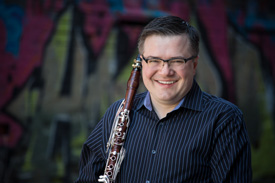 Chad Burrow
Associate Professor of Music
Clarinetist Chad Burrow has a multifaceted career as an educator, solo artist, chamber musician, and orchestral musician. The European press has said that Chad performs with "brilliant technique and tonal beauty mixed with an expressive ferocity." Danish critic Henrik Svane described a performance as filled with "virtuosity, energy, and power without compromise."  In 2009, Chad was appointed to the clarinet faculty of the University of Michigan, where he teaches clarinet and chamber music and has served as the director for the Michigan Chamber Players. Additionally, he serves as co-artistic director for the Brightmusic Society of Oklahoma, instructor at the Alpenkammermusik Festival in Austria, clarinetists with Trio Solari, and also performs as principal clarinet with the Ann Arbor Symphony and the Arizona Musicfest Orchestra.  Additionally Chad regularly performs with the Detroit Symphony, and the Detroit Opera. He is also the former principal clarinetist of the Oklahoma City Philharmonic, the New Haven Symphony, Quartz Mountain Music Festival, and a past associate professor of clarinet at Oklahoma City University.  Chad has recordings released by Albany Records, CD Baby, Centaur Records, and Wei Studios in Taiwan. 
Burrow is the winner of prizes and awards from the 2001 Young Concert Artist International Competition in New York City, the 2000 Woolsey Hall Competition, the 2000 Artist International Competition, and the 1997 Fischoff National Chamber Music Competition.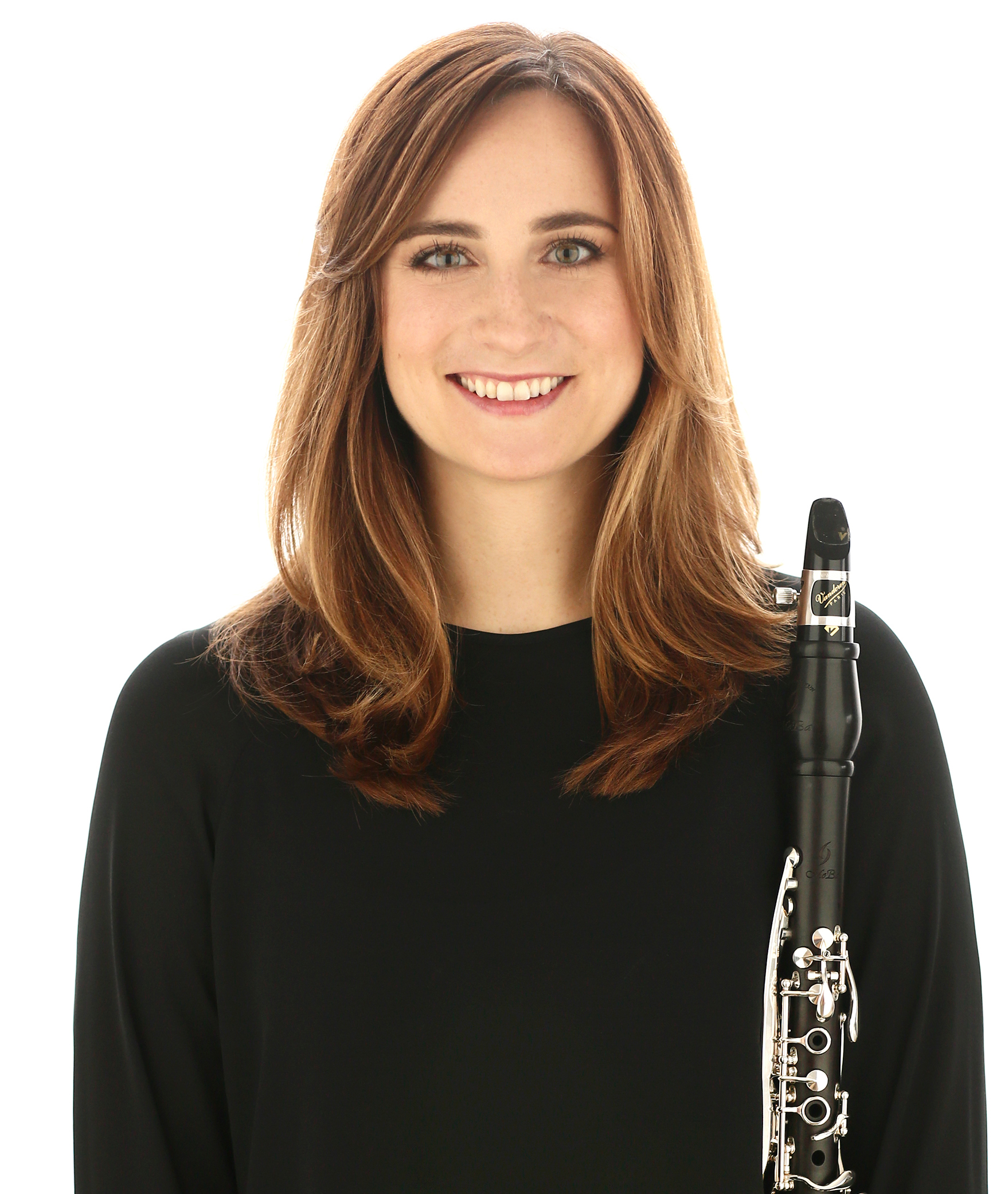 Ellen Breakfield-Glick
Assistant Professor of Clarinet, Western Michigan University
Dr. Ellen Breakfield-Glick, Assistant Professor of Clarinet, teaches applied clarinet, coaches chamber music and performs with Western Winds and the Western Wind Quintet. She also has an active career as a performer in solo and chamber music recitals and orchestral work. Dr. Glick has held positions with CityMusic Cleveland Chamber Orchestra, the Michigan Philharmonic Orchestra and frequently performs with the Louisville Orchestra, Jacksonville Symphony and other orchestras throughout the Midwest.
Featured Guest Masterclasses from:
Joshua Anderson, Associate Professor of Clarinet, University of Nevada, Reno & Principal Clarinetist of the Reno Philharmonic, Backun Musical Services Artist
Danny Mui, 2nd and Bass Clarinetist with the New York City Ballet, Yamaha Artist 

Ralph Skiano, Principal Clarinetist of the Detroit Symphony Orchestra, Buffet Crampon Artist
Theresa Zick, Chicago area freelancer, former acting Associate Principal, and E-flat Clarinetist of the Nashville Symphony Orchestra, Selmer Artist
Program Sample Schedule
View the 2023 program schedule.  While schedules vary year-to-year, this will provide insight into the programming provided.
Audition Requirements
Audition Video
Upload a 5-8 minute long video audition of one or more pieces, with or without accompaniment. For example:
Two pieces of contrasting style that shows your current level of ability
Headshot
Upload one color headshot.
Headshots should be recent, clear, and against a neutral background.
Headshots should be front-facing and from the neck up.
Headshots do not need to be professionally taken and should resemble a Driver's License/Passport Photo.
MPulse Scholarships
Merit Awards
A limited number of scholarships are available for extremely talented students based on Faculty discretion. Consideration for these scholarships is automatic for applications received by the priority application deadline.
Need-Based Awards
A limited number of need-based scholarships are available to families with an Adjusted Gross Income (AGI) of $100,000 or under in the previous calendar year, or with special circumstances due to the pandemic. To be considered you must upload your financial aid materials by the application deadline as part of your application.  This includes:
Monthly Expenses
Previous Year's Tax Return
Statement of Need
Watson Scholarship (For Michigan Residents Only)
In the spirit of the life of a graduate of the University of Michigan Medical School (1942) and Michigan physician, the Watson A. Young Scholarship promotes academic excellence and college aspiration among students with financial need. These need-based scholarships support middle and high school students' participation in summer opportunities at U-M that seek to develop students' interests and abilities in academic disciplines and expose students to the experiences and possibilities provided by higher education.
Resources
Application Resources: Coming Soon!
MPulse Policies: Refund Policy
Questions?
MPulse Summer Performing Arts Institutes
Office of Engagement & Outreach-Youth & Adult Programs
University of Michigan School of Music, Theatre & Dance
Stearns Building │ 2005 Baits Drive │ Ann Arbor, MI 48109
Phone: (734) 936-2660
Email: mpulse@umich.edu