Michigan's Success Through Readiness program (M-STARs)
The goal of M-STARs is to build a college-going culture for young artists underrepresented in arts higher education. M-STARs provides an educational pipeline that supports emerging scholars in their quest to succeed, from the early elementary level through matriculation into institutions of higher education. Arts learning experiences include early exposure to arts and cultural experiences, ongoing academic and artistic preparation, exposure to college campus and cultural events, and in-school and after-school tutoring and mentoring with SMTD faculty, undergraduate, and graduate students.
The primary relationship within this program is between young artists (MStars) and SMTD students (Michigan Artist Citizens (MAC) College Corps). This engaged learning opportunity allows young people and college students to develop a trust and camaraderie through repeated, meaningful interactions. Our MACs, some of whom are alumni of partner schools, are eager to share their talents with younger generations, instill an appreciation for diverse art forms, and encourage students to pursue study in the arts. In fact, leadership opportunities provided by this program makes a space for SMTD students to enact positive social change through arts education thus providing them a more satisfying college experience.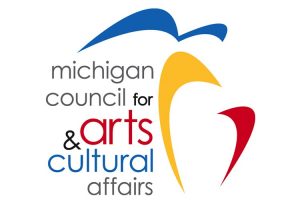 Funding for M-STARs is provided by the Michigan Council for Arts and Cultural Affairs