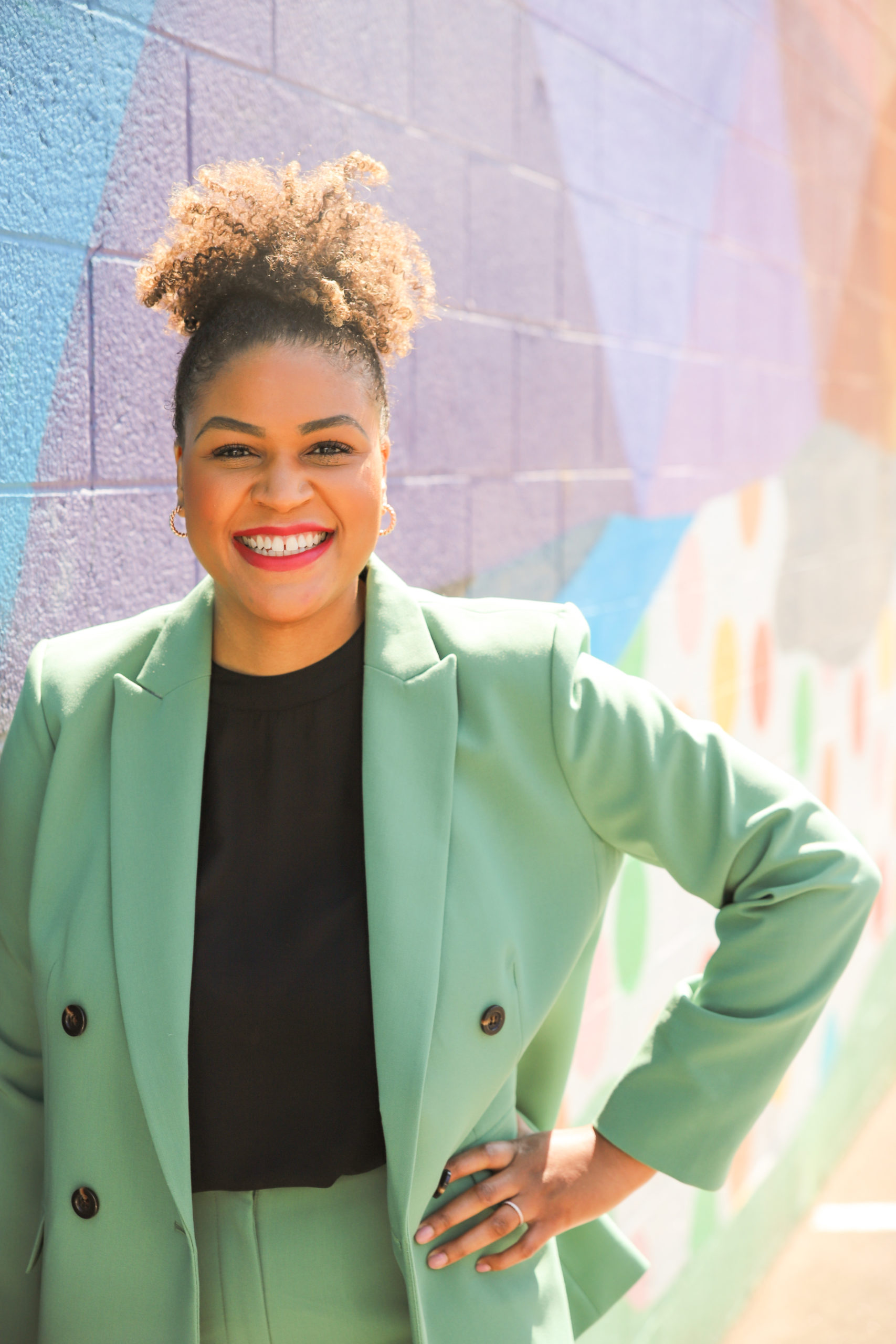 The University of Michigan School of Music, Theatre & Dance is pleased to announce that Dr. Amber Benton has been named the school's Chief Officer for Diversity, Equity & Inclusion. Dr. Benton joins SMTD from Michigan State University, where she most recently held the position of Assistant Dean for Diversity, Equity, and Inclusion for the College of Natural Science. In that role, she provided DEI leadership, vision, and strategy for a wide range of departments and programs in a community of undergraduate and graduate students, postdoctoral researchers, faculty, and staff.
When she begins the role on February 14, 2022, Benton will bring both robust expertise in higher education and a strong commitment to embedding DEI and accessibility into all facets of the school. Her approach–which has resulted in impactful outcomes for the communities she has served–focuses on continuous learning, collaboration, dialogue, and restorative justice practices.
"I am honored and excited to begin my role as Chief Diversity Officer with the SMTD. The performing arts space provides a new opportunity for me to partner, grow, and advance diversity, equity, and inclusion," Benton shared. "I am looking forward to the learning opportunities ahead and collaborating with faculty, staff, students, and the local community."
While at Michigan State, she originated numerous cross-campus, interdisciplinary programs, and provided leadership in key roles on the President's Racial Equity Task Force, the Increasing Diversity Excellence in Action (IDEA) Coordinators' Committee, and the College of Natural Science DEI Facilitation Team, among others.
"I know that through Dr. Benton's vision and guidance, SMTD will advance our commitment to building an environment where all members of our community feel a sense of belonging," stated SMTD Dean David Gier. "I am absolutely thrilled Dr. Benton is joining our team, and I know our SMTD community joins me in welcoming her."
Benton holds a Bachelor of Arts in Spanish from Pacific University and a Master of Education in Educational Leadership from the University of Nevada, Las Vegas. In addition, she earned her Ph.D. in higher, adult, and lifelong education (HALE) from Michigan State University. Her dissertation research focused on the experiences of Black women undergraduates at historically Black colleges and universities (HBCUs). Benton recently co-authored the article, "Comfort over Change: A Case Study of Diversity and Inclusivity Efforts in U.S. Higher Education," published in Innovative Higher Education.